@SteemPh, my magical 7 and our new "magazine" style writing/curation format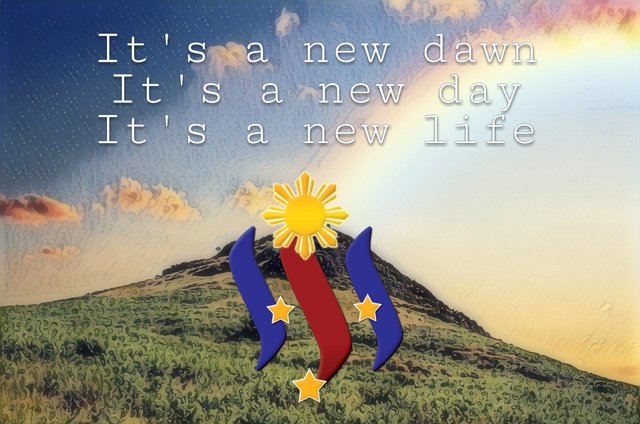 It's a new dawn
It's a new day
It's a new life
For me
And I'm feeling good
I'm feeling good

~ Michael Bublé
Yup, I just quoted The Bublé. Cos you know what? I'm really feeling good!
On Sunday we began our new "magazine" style curation format at @SteemPh.
I say "magazine" because each of our 7 writers/curators are in charge of a topic to either curate or write about.
Now that's odd.... Write or Curate...
Yep. On the platform there are many curation efforts going on. For the Filipino community alone there are at least 10 different groups doing their own curation.
All the @steemph (9) hubs curate their community members, @Bayanihan is also curating, along with a few I've seen around. So there's a lot going on over at the Filipino camp on Steemit.
Which is great but we've seen a decline in "suitable" posts eligible for curation along with a decline in posts in general. So now we have all these curation groups with nothing to curate.
In comes the new, very flexible format.
On days where there are no suitable posts to feature and curate, our authors will try to lead by example and continue the flow of the "magazine".
Inspiration
I'm hoping this new approach will act as post prompts or inspiration once the community gets wind that we're specifically looking for posts on these topics every week.
How often have we all stared at a blank screen not knowing what to write? Too many to count for me, that's for sure.
Other key features in the new format are the inclusions of community competitions and community outreach, both designed to seek out the greater Steemit community and local communities to do the work we set out to do which is to build communities and enrich lives.
Communities
I love my communities. I belong in a few. But I can see how communities can sometimes exist in their own bubbles and this is what I'm trying to counteract in @SteemPh by now actively seeking to bring the "outside" in to the @SteemPh sphere.
Even though we all call ourselves Steemians, there is an undeniable divide in Steemit where I can see most of us "stick to our own" and rarely venture out of the safety of our communities.
I'm one of those. I constantly tag my communities and I have them all on rotation and it's been a long time since I introduced a new tag to my list.
So now, on Tuesdays and Thursdays we will venture outside our own tag to share what's going on in Steemit (or locally) with the @SteemPh community.
After all, with our dwindling numbers I feel it's more important now to reach out to each other.
On a personal note and for the sake of transparency.
This new format came out of necessity for me. I desperately needed help and with every new hub came more work and more responsibilities until I basically got to a point where I'm so inundated that I just couldnt do anything and didn't.
Thinking about my workload gave me anxiety and something needed to change.
Within days of my internal request, I found my magical 7 and by the end of the week we began the new format.
You guys have no idea how you changed my life in an instant. Those on my Facebook that saw my "Thank You Lord." post, that was me giving thanks for these guys.
In the past, all the writers and curators on @SteemPh were the founders and we all volunteered our time and efforts for the sake of growing our community. We didn't personally take from the account and instead we decided to allocated our funds towards our community outreach projects and cashed out to fund said projects.
We are most definitely in new territory almost a year on with the biggest difference being our writers will be compensated for their efforts with all liquid funds going to them, while the Steem Power remains with @SteemPh.
@SteemPh has a strict NO POWER DOWN rule.

(Not applicable to the other 9 @SteemPh hubs)

This is only a me thing. For as long as I'm lead, Steemit Philippines will not power down because I know that will take wealth from our community. My vision is to have SteemPh still supporting the community (Steemit and local) with it's SP long after I'm dead, and long after the next person's dead.
Another big change is (with the exception of myself) SteemPh Core, consisting of founders and hub leads will now be eligible for curation through our new format. However, our writers/curators cannot curate their own posts.
I feel like now were truly a community run organisation with community members participating, rallying and contributing to the community helping it grow.
As for the "not for profit" part. As lead I do not make or take any profits from @SteemPh. I have never withdrawn from the account and have barely taken upvotes from it in the 11 months we've existed and I will continue on that way.
So far
We are 3 days in with our first Tuesday Community Competitions post just published and things are going well.
I have a mixed bag of writers, people I know and don't know personally. I have ones that I've had my eyes on for a while and some new names because I believe in giving people a shot. Just like I was given a shot when I first got here.
It's definitely exciting times ahead and for the first time in months I'm enthusiastic about work and I feel like I can be so much more productive all around thanks to my magical 7.
What would be great though is if we could get more support for the community, specifically....
Please follow @SteemPh and/or join our curation trail @SteemPh.Trail.
@SteemPh.Trail is our curation support account used by @SteemPh and all it's hubs to support the hubs and the community.
It doesn't matter how small or how big your vote is worth, just seeing that the support is there would be amazing and I'm sure will be great encouragement to all of us.
HUGE, HUGE thanks to everyone who follows our trail with special mention to our witnesses @ausbitbank and @cloh76.
Your support means the world to us.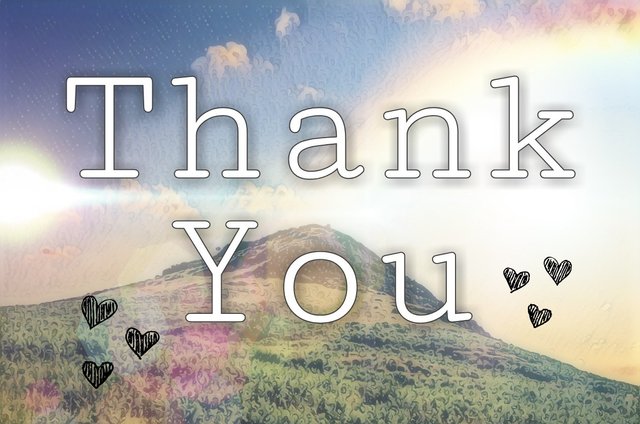 ❤ Arly