Steemit Philippines' Walk of Hope Update : Today is the day for Bamboo planting!
Are we ready to rumble?
As Bayawan City prepares for the "Bamboo Planting" today, so are the kids from Cabangan High School with Marlon aka @flabbergast-art and Tatay Dagsa.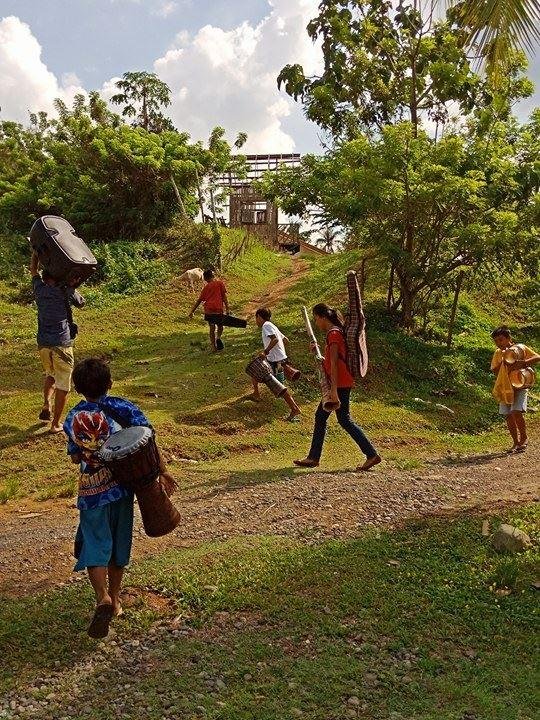 WALK OF HOPE
For those who are not in the know, Walk of Hope, is the THEME for the Music & Arts Project being headed by @flabbergast-art. Mainly with the purpose of bringing the said project to the underprivileged Filipinos in Visayas and Mindanao, as previously done in two occasions in Manila last year, in collaboration with Marlon and his group "Tribu Alinaga"and Steemit Philippines. Joining Marlon is Tatay Dagsa, another artist living in Bayawan City.
As the city's main livelihood is of bamboo handicrafts, and having different kinds in their area, one kind of bamboo is being bought in another town. Hence, it was decided as the first project of #walkofhope is BAMBOO PLANTING.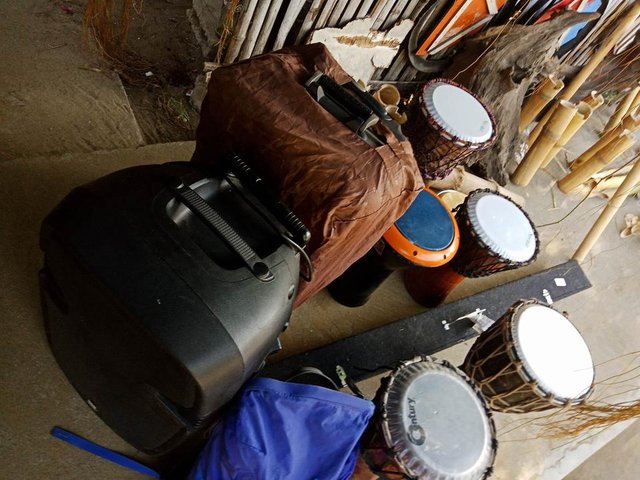 If a pen is mightier than a sword, let's see on what these musical instruments can do to our fellow Filipinos and the country.
Today also includes some harvesting of bamboo to continue what @flabbergast-art have been doing since the beginning of April, doing Art Workshops to different groups of kids, as well as bamboo innovations for future handicrafts in Bayawan. My previous #walkofhope posts were full of innovative handicrafts made that were also shown in a couple of events in Negros. Let's not forget what he have been doing with his local and indigenous musical instruments.
L-R: Marlon aka @flabbergast-art and Tatay Dagsa
But today, we focus on the kids from Cabangan High School and the local officials who will be doing this event together.
This event was originally planned for the 21st, but due to less participants, it was moved for today. Supposedly to be joined by another group from Dumaguete City, they cancelled a couple of days ago. As this is a Steemit Philippines' event, @steemph.negros' lead have been joining Marlon every now and then from Dumaguete City, about 2 hours away.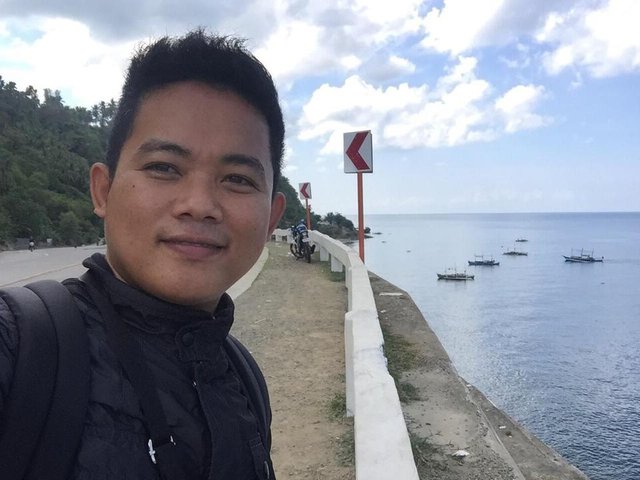 Thanks for the constant support kuya @bobiecayao. Satibay!!!
This event's venue will be at the Cabangan High School as there will be a Music & Arts' workshp after the planting event. And a Boodle Fight. Anyone knows what that is? It's a very common thing in the Philippines.
The Cabangan High School, Bayawan City.
The plan is to surround the school's stage with bamboo to serve as better amplifier in the future. Has anyone heard of the Philippines' Bamboo organ in Las Piñas? Check that out! An adjacent land to the school have also been provided by the local government for the event.
Expect future innovations and events that would come from Bayawan as this project have the involvement of the local governments and the Department of Tourism and Industry of the Philippines.
# It's more fun in the Philippines!
This is in lieu of Steemit Philippines' mission to PROMOTE THE PLATFORM THROUGH IT's CHARITY INITIATIVE.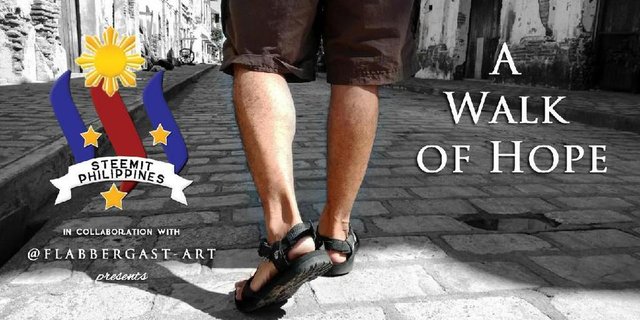 Photo by Ian Abalos, graphics by @bearone
This post's payouts will go to @flabbergast-art' workshops expenses, there will be a Walk of Hope's next project due in June. More details to be advised. A @walkofhope account have been created for other future updates once a full introduction have been made. Please bear with me. Any support in whatever capacity is welcome and any donations for this project is appreciated. All donations to @walkofhope account will be forwarded to my Bittrex account for fiat for transparency and accountability.
Disclaimer: all other images are credited to @flabbergast-art