A Well Spent Vacation I Guess!?
You see. . . I was busy watching may favorite anime while transferring all my notes in my recipe book when someone was calling my name. Oh no let me correct that. Someone was shouting my name outside our house.
I was wondering who it was since it was already a month since I got home from Dubai and I am quite sure that everybody's already aware of my return but I was left dumbfounded when I found out who it was!
It was @immarojas! I mean why was she even here!? For all I know we also went home together last April so I wasn't expecting her to be here again taking a vacation.
She shared me her story on how she surprised everyone during the Year End Party and with some other topics too when we started on planning something we can do while enjoying our stay.
So that's how we came up with visiting the biggest university in town!
And that's how we finally got to introduce SteemPh to the Vigan Community!
In the heart of Ilocos Sur - Vigan City is where University of Northern Philippines lies. So here's what happened.
Having the right people at the place and at the right time make it happened. So together with @immarojas @flabbergast-art @tiffanyanne and @idamagbag we got to introduce it to them and got to explain how can it be of great help for them in the future.
We managed to meet up with some HRM Students who are preparing for their Final Output before the vacation starts. As we all know HRM Course is an expensive one. Take their hands-on exams for example - it all revolves around money because you need it for your expenses during the class activity. Or their class tours that involves a bigger amount of cash. Not to forget about their Internships or On-the-Job Trainings which sometimes usually are being taken in other cities and mostly abroad. By just thinking about it makes me wanna go back to being a high school worry-free student.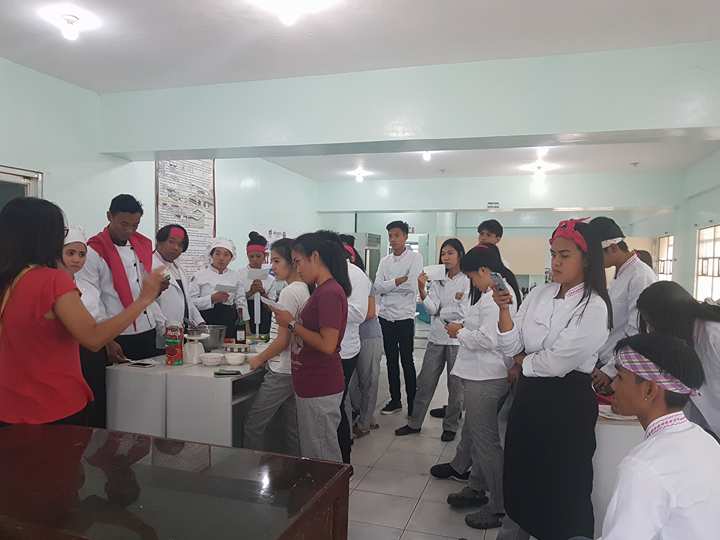 We wanna help them. Well not in a financial way but on other terms where they can earn for themselves. @immarojas did the talk and explained to them what Steemit is and how big it can help them in lessening their school expenses.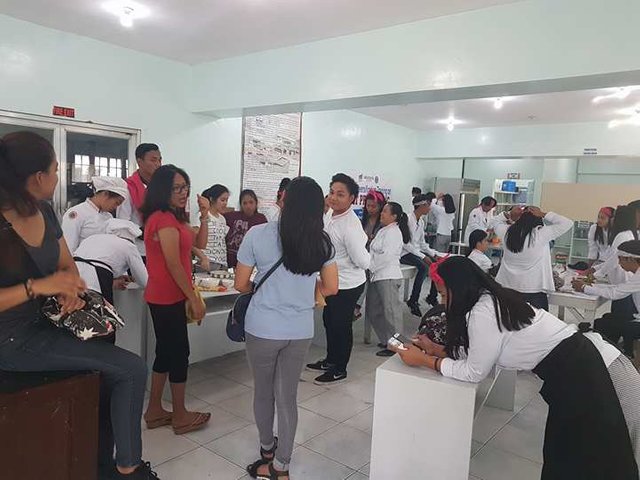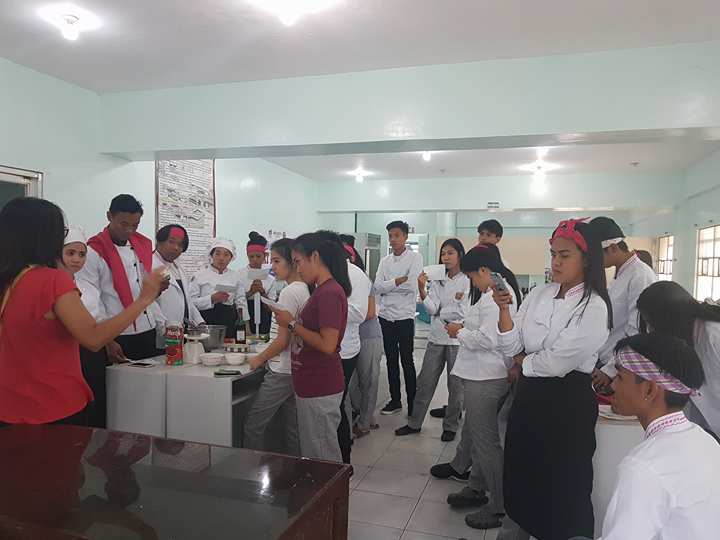 But if not for earning we encouraged them to do blogs about their activities, their recipes, their events. For they can showcase their talents here too.
And knowing there there are more things worth the blogs in Vigan we encouraged them to do posts about it. It is giving them the power to create opportunity for themselves and among others.
And if it happens that we are to give it a try in making it a success I will make it a goal to be a guide and also to support aspiring and potential Steemian writers who lives in the Heritage City of Vigan together with those in it's neighboring towns. Knowing the full potential of internet - giving uniwide access to research, education and full participation in Culture to create a new era of development, growth an production.
And I think this is just the beginning.
Photo Credits: @immarojas