Community Thursday with @steemph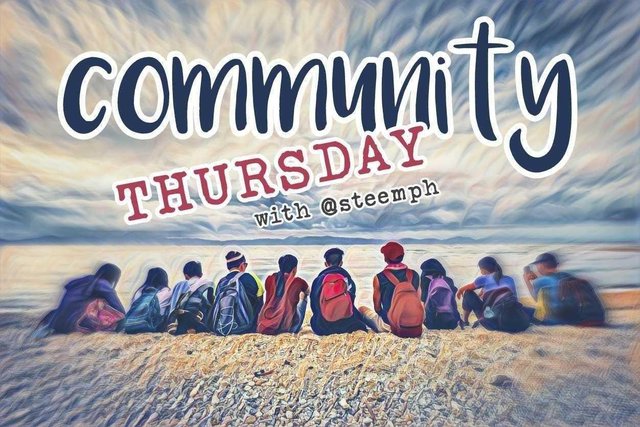 Greetings to all the lovely communities!
Every day is the perfect time to be thankful for all the amazing things that we have been blessed with. God is great, life is wonderful, and all of us are gorgeous!
It is an honor to welcome you to Steemph's Community Thursday.
Here are the simple guidelines for curation:
Minimum 300 words or 3 stanzas.
Minimum 2 pictures. Must be credited if not original.
Must be at least 90% original content with sources clearly credited. 100% Original content preferred.
With the exceptions of Tuesday Community Competitions & Thursday Community Outreach Day. All posts must be tagged #SteemPh to be eligible for curation.
Posts must not be more than 4 days old.
We will be curating SteemPh wide across all the hubs and using @SteemPh.Trail to upvote suitable posts. If a post already received an upvote from the trail, it cannot receive another.
Good news!
Since my column is about the Community Outreach, everybody has the chance to be featured. What does it mean? I have the privilege to choose from other countries aside from my very own motherland (which is the Philippines).
Another thing is that there's no required limit on your post payout, so those who already have a high post payout can still have the chance. But of course, we must give way for community posts that are not earning much.
All topics about helping the community and the people are wholeheartedly welcome.
There are no colors, races, and nationalities; we are all God's children. Let's support one another and never leave each other behind!
Come on, Let's start!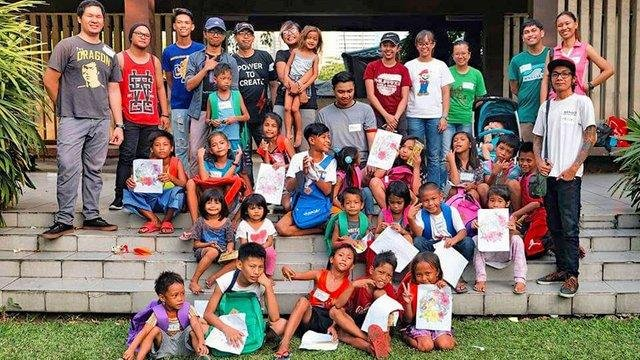 Author: @creativestreet
We, in Creative Street want to reach out to every child in the whole of the Philippines, and share our advocacy. Because we believe that the children have the most creative minds.
Successful artists are once a child who started from a simple box of crayons. Unfortunately, not all children can afford the basic art materials. Creative Street is doing their best to awaken and enhance the potentials of these young artists!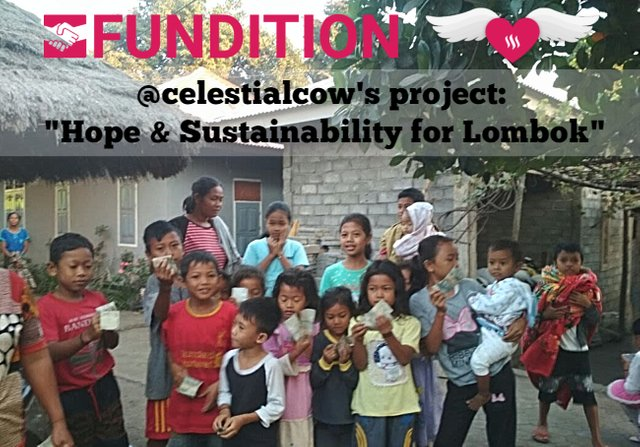 Author: @fundition
Lombok was hit by a devastating earthquake in July and many homes were destroyed. Those that were not destroy received severe structural damage and became unsafe for people to sleep inside them.
A natural disaster like an earthquake is something that we can't stop. No matter how we prepared for it, damages are still possible to happen. The people of Lombok are knocking on everyone's heart and hoping for their suffering to end very soon!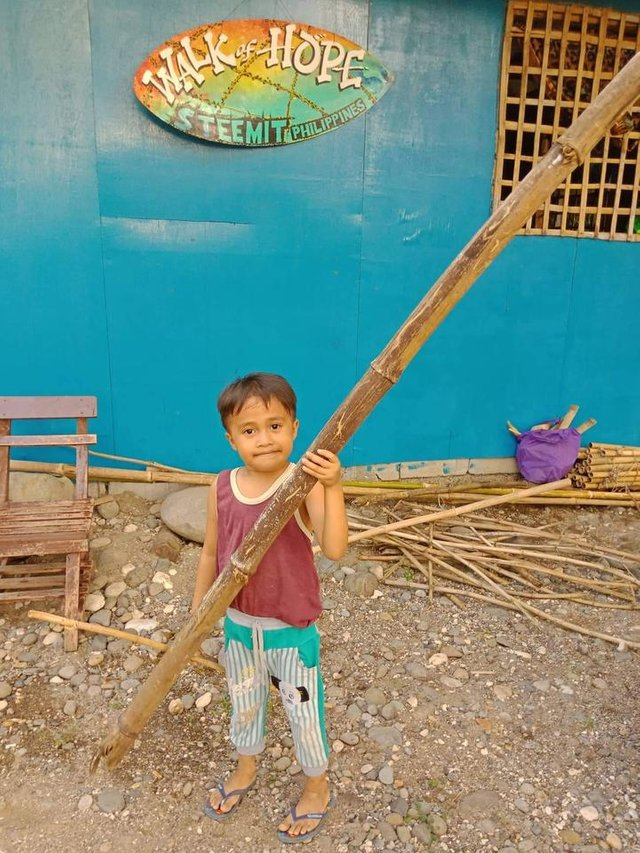 Author: @immarojas
With what funds we have as we were getting scrap bamboo from a nearby construction site, we were able to harvest bamboos locally to have enough materials for the number of bamboo products that's been ordered for the bamboo restaurant in Kabankalan City and the church in Tan-awan.
They are giving 100% of their effort and dedication to create high-quality bamboo products. The goal is to finished 2 pcs. chandeliers, 12 pcs. wall lamps, 1 pc. reading lamp, and 2 pcs. microphone stands. Can't wait to see how beautifully each of them was made!

Humanity still exists. Let's grab each other's hands; wonderful things can be achieved.
Disclaimer: The photos are from the respective authors.
Hey, there's more!
Here's the daily schedule that you can check out.
That's all for today and see you again next Thursday!