Community Thursday with @steemph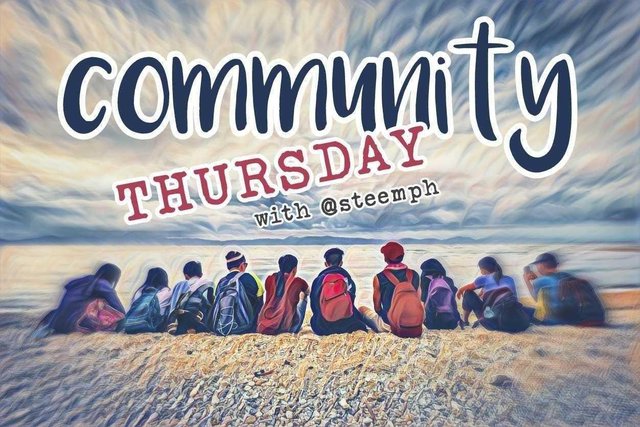 Greetings to all the lovely communities!
Elizabeth Broun once said, "Art is not always about pretty things. It's about who we are, what happened to us, and how our lives are affected." Always believe that all of us are amazing artists, we are talented even in our own simple way. We all have the stories to tell and the ability to touch the lives of others.
It is an honor to welcome you to Steemph's Community Thursday.
Here are the simple guidelines for curation:
Minimum 300 words or 3 stanzas.
Minimum 2 pictures. Must be credited if not original.
Must be at least 90% original content with sources clearly credited. 100% Original content preferred.
With the exceptions of Tuesday Community Competitions & Thursday Community Outreach Day. All posts must be tagged #SteemPh to be eligible for curation.
Posts must not be more than 4 days old.
We will be curating SteemPh wide across all the hubs and using @SteemPh.Trail to upvote suitable posts. If a post already received an upvote from the trail, it cannot receive another.
But wait, there's good news!
Since my column is about the Community Outreach, everybody has the chance to be featured. What does it mean? I have the privilege to choose from other countries aside from my very own motherland (which is the Philippines).
Another thing is that there's no required limit on your post payout, so those who already have a high post payout can still have the chance. But of course, we must give way for community posts that are not earning much.
All topics about helping the community and the people are wholeheartedly welcome.
There are no colors, races, and nationalities; we are all God's children. Let's support one another and never leave each other behind!
Come on, Let's start!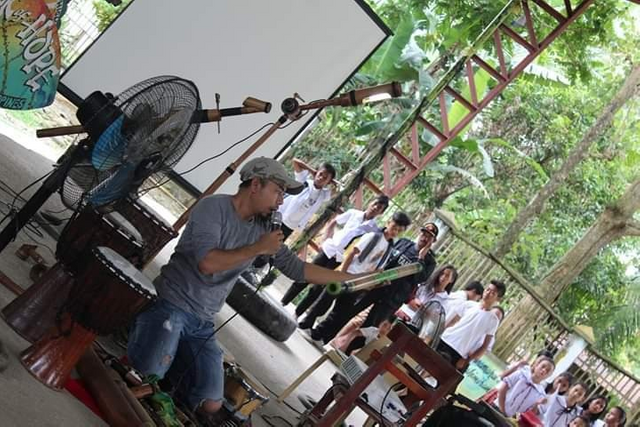 Author: @immarojas
This is the core of what we do, not only for our youth but includes our less fortunate Filipinos that we will be coming across from Visayas, Mindanao, culminating in Luzon.
They are one of the most dedicated charity groups that we can see in Steemit. Their passion to help others by conducting workshops about bamboo products and Steemit promotion are truly admirable!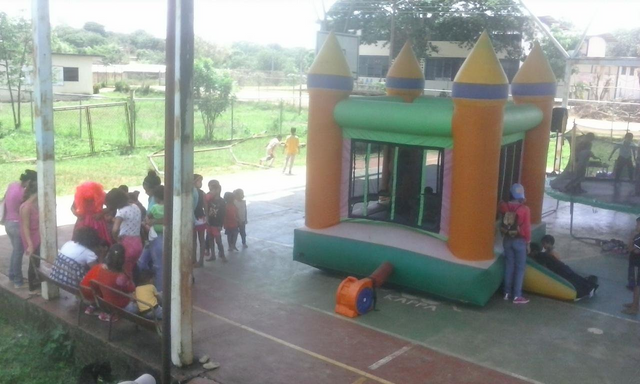 Author: @ropavejero
I can not deny that I felt impacted with the activity, because with very little, the goal was achieved and it was a different Saturday morning for the boys and girls of Chupadero.
Aside from experiencing the pleasure of jumping in a trampoline and playing inside the inflatable castle, the children were also able to learn the words of God. Toys and food were given as well; this kind of moment will forever stay in their hearts!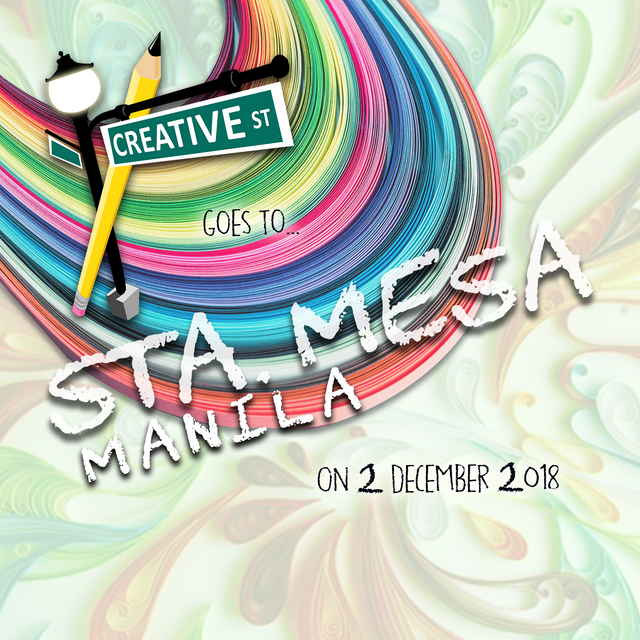 Author: @aalagenesis
It has been exactly six months since Creative Street stepped into reality and taught the children of Manila the basics of art, coloring and shading.
Another fun art activity is about to happen! The beneficiaries of Laura Vicuña Foundation, Inc. will get a chance to learn the Paper Quilling, an art where the paper strips are rolled and shaped together to create decorative designs.

Humanity still exists. Let's grab each other's hands; wonderful things can be achieved.
Disclaimer: The photos are from the respective authors.
Hey, there's more!
Here's the daily schedule that you can check out.
That's all for today and see you again next Thursday!