Community Thursday with @steemph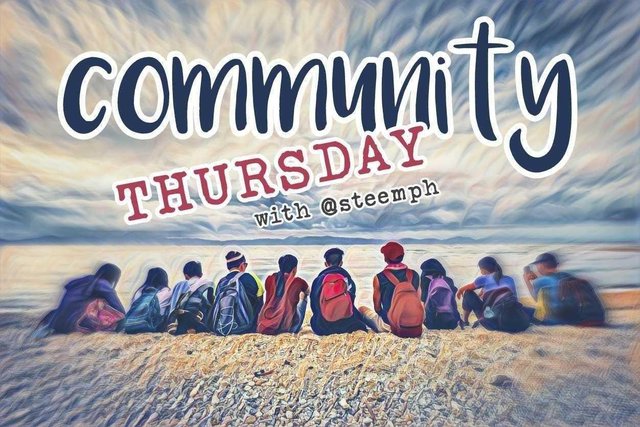 Greetings to all the lovely communities!
I hope that everyone is having a great and blessed day. Let's do our best to have a positive outlook on life and keep on showing sympathy to others. A simple smile and pat on the shoulder can bring happiness to someone. Your own little way of spreading love and compassion can make a big difference.
It is an honor to welcome you to Steemph's Community Thursday.
Here are the simple guidelines for curation:
Minimum 300 words or 3 stanzas.
Minimum 2 pictures. Must be credited if not original.
Must be at least 90% original content with sources clearly credited. 100% Original content preferred.
With the exceptions of Tuesday Community Competitions & Thursday Community Outreach Day. All posts must be tagged #SteemPh to be eligible for curation.
Posts must not be more than 4 days old.
We will be curating SteemPh wide across all the hubs and using @SteemPh.Trail to upvote suitable posts. If a post already received an upvote from the trail, it cannot receive another.
But wait, there's good news!
Since my column is about the Community Outreach, everybody has the chance to be featured. What does it mean? I have the privilege to choose from other countries aside from my very own motherland (which is the Philippines).
Another thing is that there's no required limit on your post payout, so those who already have a high post payout can still have the chance. But of course, we must give way for community posts that are not earning much.
All topics about helping the community and the people are wholeheartedly welcome.
There are no colors, races, and nationalities; we are all God's children. Let's support one another and never leave each other behind!
Come on, Let's start!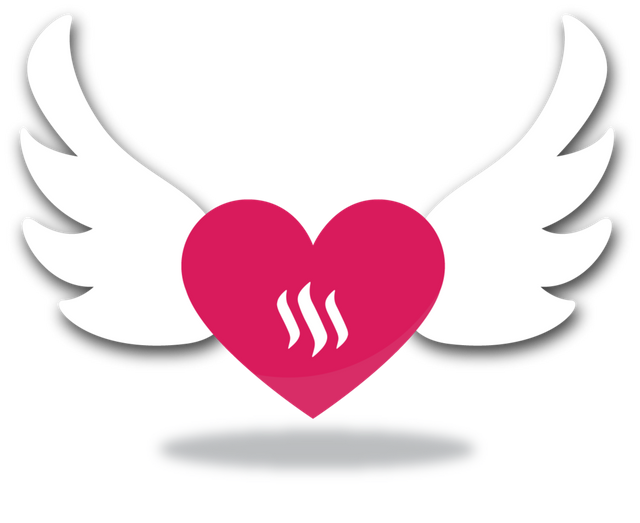 Author: @travelgirl
I'm back with another update on some great projects to look out for on the @Fundition website. In the coming weeks, I will be showcasing some of the projects currently active on Fundition which you can consider supporting.
If you are looking for projects that are worthy of your support, this article highlighted some of them. You can also recommend it to your friends if they are interested in any of the listed projects. More lives will be changed if more people will be engaged!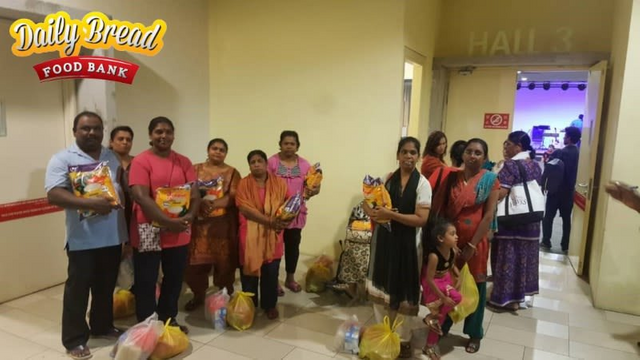 Author: @gtpjfoodbank
Today we would like to introduce you some of our regular recipients that are grouped from different locations. We do not target on a specific race; rather, we concentrate on making sure that those who are in need of help are genuine folks.
Food is a basic need but because of poverty, it's hard to get specially to those who can't afford it. Good thing there are organizations that are committed to bringing comfort and hope by giving something to eat. Your team is a blessing from above!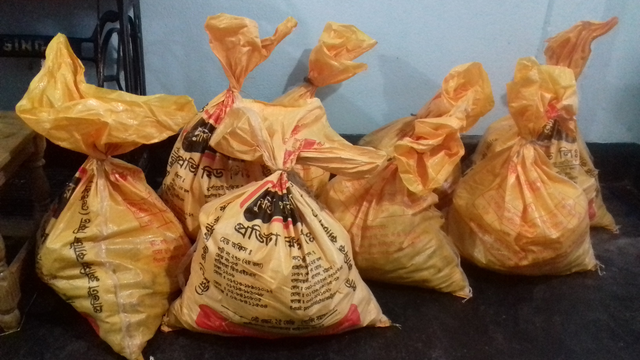 Author: @azizbd
As part of our monthly food allocation program for selected families, we allocated 8 bags of foods this month to 8 different families. We have been continuing the program for more than 2 years and we seldom share the campaign in social media.
It's inspiring to see that his family is willing to give a helping hand to the less fortunate individuals. Can you imagine their smiles once they already cooked the chicken? A happy tummy for these families!

Humanity still exists. Let's grab each other's hands; wonderful things can be achieved.
Disclaimer: The photos are from the respective authors.
Hey, there's more!
Here's the daily schedule that you can check out.
That's all for today and see you again next Thursday!