Sunday Travel with @steemph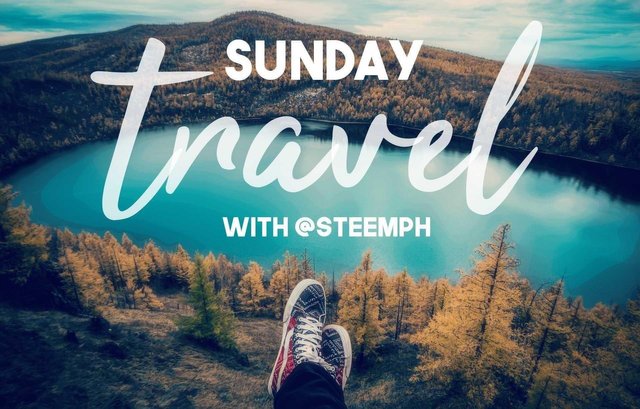 Hello and happy Sunday guys, it's Travel Sunday here once again on @steemph. There wasn't any travel curation there wasn't any post about travels under steemph tag and it's certainly understandable because of how low Steem nowadays.
But we've got some great posts that we found for this week so let's go ahead and check them out, they may be few but they're still awesome.
Christmas Village
This Christmas Village is an attraction set up in Bacolod City where hundreds and thousands of people visit every night just to see its beauty according to @jezmacher post.
It's a truly wonderful place to bring your whole family especially if you want to experience a one of a kind Christmas that is celebrated by a lot of people here in the Philippines. The place has magnificent attractions and there's even a ferris wheel to ride on by the kids.
The place is also filled with some Disney characters and of course, Santa and Jesus Christ are also there. It's not just a place for fun but for getting inspired as well.
Check out this post here.
---
Bunga Falls
This amazing post is from @marc02mpg who shared his travel with his friends to Bunga Falls in Laguna.
They even have a video of their tour because not only did they just showed Bunga Falls that is simple yet worth the visit, they also went there using by cycling for 80 kilometers from their original place.
It's nice to see that the post also promotes health aside from a travel destination that doesn't look extravagant and seems like a good change of pace whenever you want to travel. The place doesn't have a lot of people which makes it even more mysterious and magical.
Check out the post here.
Each day, each one of us writers will cover a certain topic and we will either write our own post or curate the best ones out there.
So, if you want to get more rewards or curated, make sure to follow the guidelines and we might feature your post here at Steemph.
Minimum 300 words or 3 stanzas.

Minimum 2 pictures. Must be credited if not original.

Must be at least 90% original content with sources clearly credited. 100% Original content preferred.

With the exceptions of Tuesday Community Competitions & Thursday Community Outreach Day all posts must be tagged #SteemPh to be eligible for curation.

Posts must not be more than 4 days old.
And here are the topics for each day, you can also reach out to these amazing people in Steemph Discord if you have questions.
DAY TOPIC WRITER/CURATOR