Sunday Travel with @steemph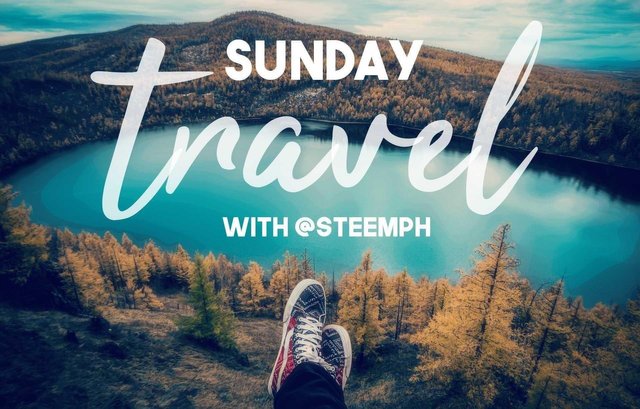 Happy Sunday guys, this is Travel Sunday again from @steemph and as the usual, we're gonna be featuring travel posts that are incredible to read and travel places that are definitely must visit.
Before anything else, just want to say something that some of you must be doubting Steemit because of how low the value it became, stay on the positive side. This is actually the best time invest if you have the spare because you will gain more steem power than before.
Alright, enough of that now, let's go.
Manila Yacht Club
Wow, this is honestly the first time I've heard about this club in Manila and it seems something worth looking into and can be a bit different when traveling to the capital if ever you're allowed to be here.
@artgirl has a nice story and experience when she went there and took some pictures of the scenery. It was wonderful especially the morning pics because you would see all the yachts there that you wouldn't imagine you're in the Philippines, also the water looks so clean.
Check it out here.
Capitol of Negros Occidental
This post is from @jezmacher about the capitol in Negros Occidental which is usually called city hall in the Philippines.
The interior looks so clean and well maintained even though in my opinion, I think this place is very busy as most capitols because this is where people can go to to get some kind of government papers like clearances and permits etc.
There's also a park and lagoon which makes this a simple, relaxing place to go specially kids can play here.
Check it out here.
Disclaimer: All pics are from the authors.
Each day, each one of us writers will cover a certain topic and we will either write our own post or curate the best ones out there.
So, if you want to get more rewards or curated, make sure to follow the guidelines and we might feature your post here at Steemph.
Minimum 300 words or 3 stanzas.

Minimum 2 pictures. Must be credited if not original.

Must be at least 90% original content with sources clearly credited. 100% Original content preferred.

With the exceptions of Tuesday Community Competitions & Thursday Community Outreach Day all - posts must be tagged #SteemPh to be eligible for curation.

Posts must not be more than 4 days old.
And here are the topics for each day, you can also reach out to these amazing people in Steemph Discord if you have questions.
DAY TOPIC WRITER/CURATOR

Tuesday Community Competitions @romeskie

Wednesday Finance @webcoop

Thursday Community Outreach @escuetapamela

Friday Food @iyanpol12