STEEM PLANTS CONTEST Week 6 - Gentle Giants
Hello Steemit! I'm here again for week 6 of the Steem Plants competition hosted by @knopka145. If you want to know more about this contest, just click on the link here. Everyone is invited to join and participate.
For this week I am featuring a plant which has been in our garden since the early 2000's. We started out with just one small plant and now we have 6 of them. This plant is the centerpiece of the garden, well not because of its beauty, but because of its size and dimension. I am talking about our Staghorn Fern.
The Staghorn Ferns shown in the pictures above are at least 10 years old and over. The oldest (first picture) must be about 18 years old. It's the biggest of the lot. But would you believe, at the start it was just a very tiny plant, not even 8 inches long, tied to a coir or coconut fiber. We had no idea it was going to grow that big. Maybe the picture below of the youngest staghorn ferns we have (about 3 to 4 years old) will give you an idea of just how much these babies grow.
These ferns love to be in the shade and it's a pity that we do not have those really big shade trees. We only have temple trees which for some reason or another do not even grow that much leaves as you can see from the second to the last picture. This exposes them to the sun much more than they like to which to some extent stunt or hinder their growth. But despite this, they thrive and continue to grow. The oldest ones have changed their fronds a lot of times already. They turn brown slowly and then completely. But I noticed they don't fall off until a new replacement is on the way.
Following are some photos taken last year of these plants when their fronds turned brown then compared to how they look today.
Before (2020)
Now (2021)
Before (2020)
Now (2021)
Now some facts about Staghorn Ferns which may be worth knowing.
Do you know that the Staghorn Fern is one of 10 species of ferns that can improve the quality of our lives? This is according to Plants, People Places in their article found here. Several fern species have air-purifying qualities that reduce our exposure to toxins in our homes. And the Staghorn Fern is one of them. They filter toxins from the air and convert them into harmless byproducts. In fact they recommended that the Staghorn Fern be planted inside the house to improve the quality of air, especially in homes that do not have proper ventilation or poor exhaust system. But if they grow to be this big, they'd have to be moved outside eventually before these gentle giants run over the whole house.
A few more look into this magnificent fern specie.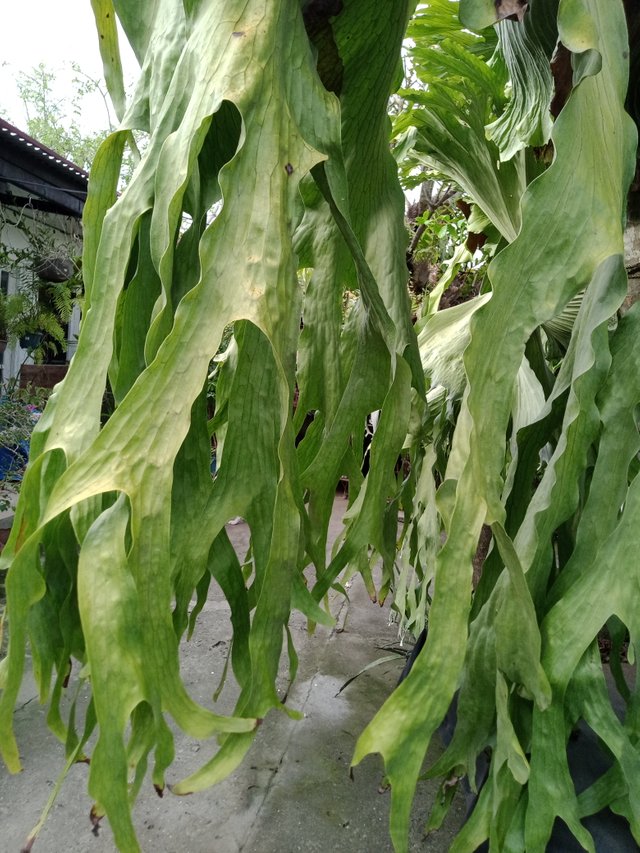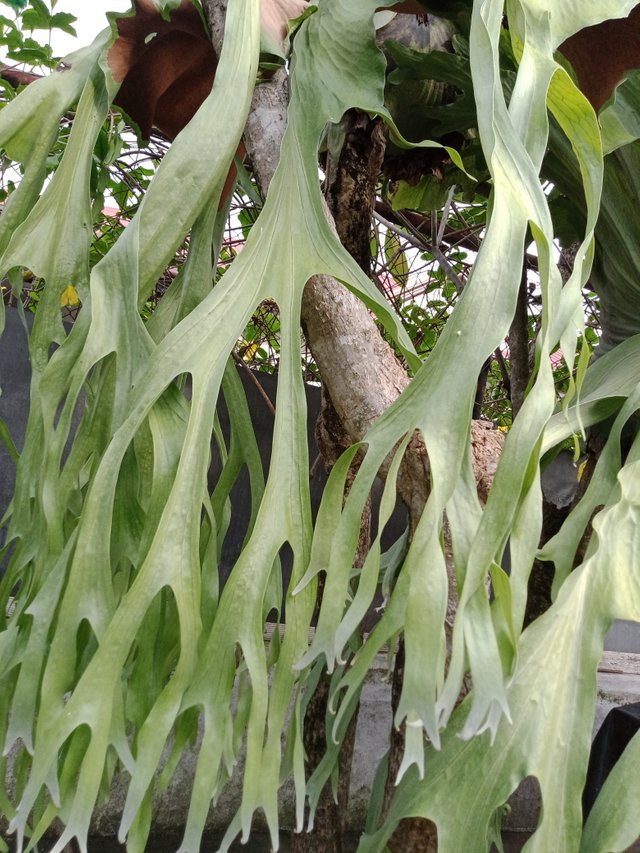 And that's all for this edition. I hope you enjoyed it and learned a little bit about this post. I do look forward to your participating in this great contest. I also wish to thank our sponsors @steemcurator01 @steemcurator02 @steemitblog @booming01 and @booming04 who have all generously supported this contest.
Stay safe and until next week, enjoy life!
(All photos are mine.)