Steemprentice payments of over 200 STEEM to contributing members!
Post serves as memo of notification, explanation, and PoP, Proof of Payment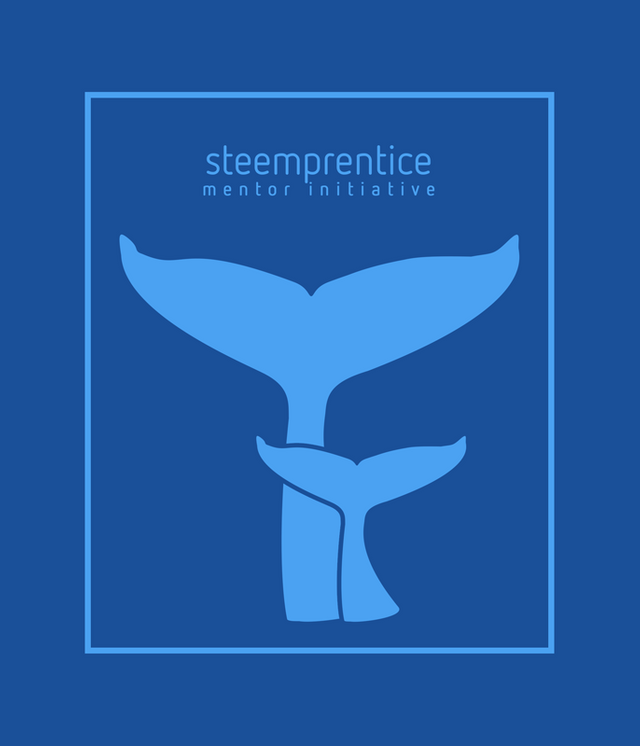 0.410 STEEM STEEM per member share has been contributed to members.
Enjoy this month's thank you contribution and enjoy your continuous upvotes! Will be thinking of launching a new membership group soon!
Looking for people to help with possibly providing updates to be provided up to daily and assistance with a voting mechanism or just ideas to set one up and get it running as I have a place to run one unlike when traveling before.
Users contributed about 11 STEEM per member share last year when STEEM was between $0.10 and $0.20. After one year @steemprentice is able to return about 0.4 STEEM per member share worth about $1.23 today! For a return of value of over 50%!
Feel free to let us know any ideas for @steemprentice, next crowd guild idea, or anything else! STEEM ON!
PoP - Proof of Payment
0.410 STEEM to @alaqrab
0.410 STEEM to @allmonitors
0.410 STEEM to @anasz
0.410 STEEM to @anotherjoe
0.410 STEEM to @argsolver
2.048 STEEM to @baerdric
0.410 STEEM to @ballinconscious
0.410 STEEM to @barrydutton
0.819 STEEM to @benjojo
0.410 STEEM to @bitcoinparadise
0.819 STEEM to @boddhisattva
1.229 STEEM to @bola
0.410 STEEM to @burnin
0.819 STEEM to @charles-d
0.410 STEEM to @chrisaiki
0.410 STEEM to @cmp2020
0.410 STEEM to @contentjunkie
0.410 STEEM to @cynetyc
0.410 STEEM to @d3nv3r
0.410 STEEM to @darthnava
0.410 STEEM to @digitalbrain
0.410 STEEM to @dreamstream
0.410 STEEM to @edb
0.410 STEEM to @eric-boucher
0.410 STEEM to @ervin-lemark
0.410 STEEM to @escapeamericanow
0.410 STEEM to @expatembassy
0.410 STEEM to @fortinbuff
1.638 STEEM to @freebornangel
0.410 STEEM to @future24
40.957 STEEM to @gamer00
40.957 STEEM to @goldmatters
1.638 STEEM to @gringalicious
1.229 STEEM to @hopehuggs
0.410 STEEM to @instructor2121
0.410 STEEM to @jessamynorchard
0.410 STEEM to @jsantana
0.410 STEEM to @justtryme90
0.410 STEEM to @karenb54
0.410 STEEM to @kennyskitchen
0.410 STEEM to @knittybynature
0.410 STEEM to @kurtbeil
0.410 STEEM to @kus-knee
0.410 STEEM to @lemouth
0.410 STEEM to @lennstar
0.819 STEEM to @levycore
0.410 STEEM to @lily-da-vine
8.191 STEEM to @lpfaust
0.410 STEEM to @mammasitta
2.048 STEEM to @meesterboom
0.819 STEEM to @merej99
0.410 STEEM to @michelle.gent
8.191 STEEM to @naquoya
0.410 STEEM to @nikolai
0.410 STEEM to @oleg326756
40.957 STEEM to @onceuponatime
0.410 STEEM to @pcste
0.410 STEEM to @pozitivityspace
0.410 STEEM to @proglobyte
0.410 STEEM to @proglobyte-m1
0.410 STEEM to @remlaps
1.229 STEEM to @richman
0.410 STEEM to @rigaronib
1.229 STEEM to @sazbird
0.819 STEEM to @scaredycatguide
0.410 STEEM to @shadowspub
0.410 STEEM to @smailer
0.410 STEEM to @smysullivan
0.410 STEEM to @speda
0.819 STEEM to @stealthtrader
0.410 STEEM to @steemawards
0.410 STEEM to @steembriefing
0.410 STEEM to @steemint
0.410 STEEM to @steemitawards
0.410 STEEM to @steemitguide
0.410 STEEM to @steemitrecipes
0.410 STEEM to @steemseed
0.410 STEEM to @surpassinggoogle
0.819 STEEM to @sykochica
0.819 STEEM to @tanemahuta
0.819 STEEM to @taskmanager
11.468 STEEM to @thecryptofiend
2.048 STEEM to @thylbom
0.410 STEEM to @tibonova
0.410 STEEM to @timm
0.410 STEEM to @tingaling
0.410 STEEM to @unhorsepower777
6.963 STEEM to @virtualgrowth
0.819 STEEM to @writingamigo
0.410 STEEM to @yefet
0.410 STEEM to @zaebars
0.410 STEEM to @zentat
0.819 STEEM to @kenny-crane
0.410 STEEM to @steemalf
0.410 STEEM to @thenakedgod
0.410 STEEM to @meysam
0.410 STEEM to @the-future
0.819 STEEM to @patelincho
0.819 STEEM to @aksinya
0.410 STEEM to @mikkolyytinen
0.410 STEEM to @pairmike
0.819 STEEM to @ourlifestory
0.410 STEEM to @ace108
Best,