How To Gain Followers?
I Can't Get Anyone To Follow Me??!!
This isn't a problem that I deal with just to be clear right up front. I am just writing in general terms. Explaining in my experience about people that I see virtually begging people to follow them and why the number of followers aren't important at all!
I am on many social media sites! And people are always asking how do you get followers? The bottom line is followers don't matter if they don't engage with your content! People will be confused by that statement, so let me elaborate.
The Numbers Don't Matter
 
 
There are people on Twitter that have 10,000 some odd followers, how they got these followers my best guess is joining the "follow trains" that are always floating around on Twitter. A follow train is some influencer who has 60,000 some odd followers will send a tweet that says follow me(the influencer) like, and retweet and in the comments leave your Twitter handle. This is a typical (follow train tweet) and a prime example for my point.
Now someone has 10,000 some odd followers they send tweets all day, look through their timeline. With that many followers their tweets should be going viral right. I have seen this and they barely get any interaction with their tweets.
So what matters here? The stuff that matters is building relationships. Yup! Relationships are the thing that make the difference! Instead of rushing around trying to build a following build friendships!
 
Make The First Move
Go and look at other people's posts, blogs, and tweets. Leave comments on posts that genuinely mean something to you. Either good advice or something that just touched you in some way. Give them a like or a retweet or depending on what platform you're on a share or a resteem! This concept works on all social media, that is the point it's right in the name (social)!😀
Once you start to connect with like minded people and leave good comments not just (good post) or some one word comment something that you genuinely like won't take much effort to leave a 200 word comment! Then write engaging posts. Whatever you're interested in and those that you've connected with are interested in so long as it's not a spammy post they will engage with your posts! It is truly as simple as this.
If your posts are adding value to the platform you are posting on people will naturally engage with you and will want to follow you because you're helping them in some way. Either offering inspiration, education, or an experience of some kind. Begging to get people to follow you will most likely push people away.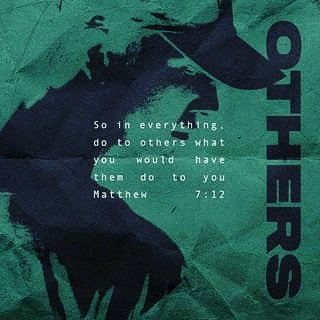 Source
Add Value
Be Genuine
Engage With Others
Build Real Relationships
Connect With Like Minded People
These Steps Are Simple But Powerful
 
 
As I have already mentioned the number of followers mean very little if people aren't interested in what you're posting, or blogging about. As for myself I am happy with just a handful of followers if they are engaging with me. I love getting comment and having dialogue, a conversation back and forth.
Social media to some people is just a way to try to sell something, I am not trying to sell anything. I genuinely care about the people who I have made connections with and am always looking for more people to build a relationship with. If there is some insight I can offer them or help them in some way I do. I have had people ask me to look at their LinkedIn profile and offer some suggestions on how they could make it better to potential employers.
I have helped others with their websites. I have guided people on how to do some DIY projects on both their home and cars. So it is really not about the numbers for me and shouldn't be the real focus for anyone! After all this is social media!😀
I hope this post helps someone out there! Build relationships not high numbers in your following list. We only get one trip to the picnic so to speak life is more meaningful when we are surrounded with real friends and family. These are the things that really matter!
Always love hearing your thoughts and opinions. If you don't like this post and feel it's necessary to downvote me please give some explanation as to why you're doing so. This is original content, I wrote it, it's not stolen from anyone. I am not selling anything so it's not spam I don't know why else it would be downvoted but every one of my posts in the last few months has been downvoted at 3 times by faceless, blogless people. Meaning they have not setup a profile, uploaded a photo of themselves, wrote any of their own posts, or resteemed any posts, have just set the account up within the last 60 days, no steem power, and 25 reputation. If anyone that reads this has seen or heard of this could you be so kind as to offer a little insight into who they are and why they do it. Thanks in advance and have a wonderful day!