A letter for my best friend: Loneliness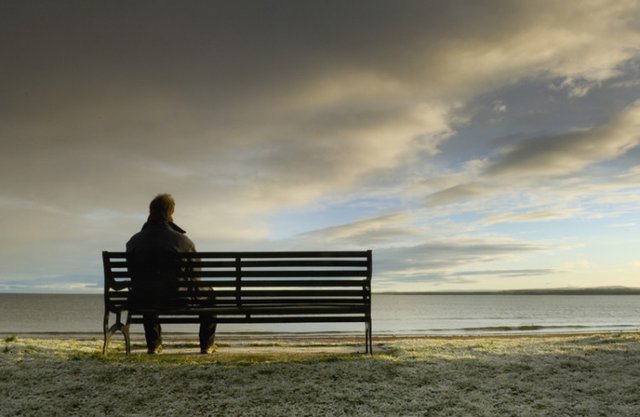 This letter is made to a friend that we all have but not many of us value. Throughout our lives is present in moments of reflection and thanks to it sprout ideas, thoughts, turning them into future ideas or just a moment of introspection.


Running through a square or enclosed in four walls, directing our view towards the ceiling, pondering and waiting for that happy moment where the synapse of our brain fills us with an immeasurable glare that for scientists and thinkers can be called Eureka, for other enlightenment and for many others it can become a curse.


Why should they get away from you as if you were the result of something abject? Without you, the world of ideas would end and with it all the fuel of fleeting thoughts, that if we did not catch them there would be nothing fruitful in our lives, only to live as mere automatons.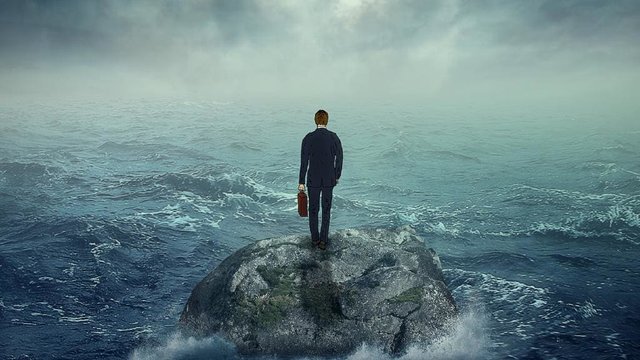 The human being boasts of being a social species, disdaining you as a dirty rag or something undesirable, but those who value you know that thanks to you, we know more about ourselves and thanks to you we can have a critical thought for ourselves and for the environment that surrounds us. Arthur Schopenhauer knew you very well, he admired you and he always gave you the place you deserved in his own life.


What would become of writers and artists without your existence? You don't represent emptiness, you symbolize the flame of thought and comfort in hard moments and I thank you for being with me in those times, avoiding fury and anger, those who are our main enemies.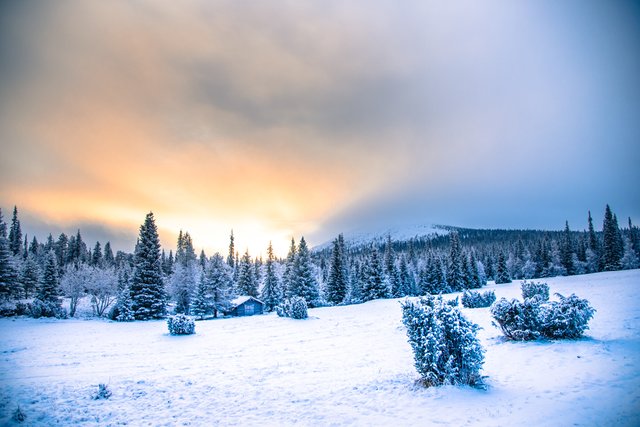 I visualize myself surrounded by a silent but not oppressive nature, on the contrary, because you give me freedom and fill my spirit. Why should we fear you? We all need you at certain times, appreciating your expected arrival because in that way we have resilience, courage and bravery.


Knowing ourselves is another of your faculties or blessings, thinking in those moments brilliant solutions or implacable questions. Those minutes, hours or days by your side are of great importance to shape our character and educate ourselves with you, maybe the greatest virtue, as well as another character who knew you very well "No one can construct for you the bridge upon which precisely you must cross the stream of life, no one but you yourself alone.". Yes, I talk about Nietzsche and I talk about his companion loneliness.


Throughout history it has been proven many times that you provide peace and freedom, that you fill us with muses that flutter by your side like butterflies dancing around a tree, that fill a pianist with agility, that loads of ideas and visions to a writer and that you remove the veil of Maya to the painters, allowing them to see spectra of colors that the rod cells of our eyes do not allow us.


You give life to our thoughts, fill them with color, ambitions and challenges. You educate us since we were little, thanks to your daughter: the reflection. You fill us with questions but you also give us the answers.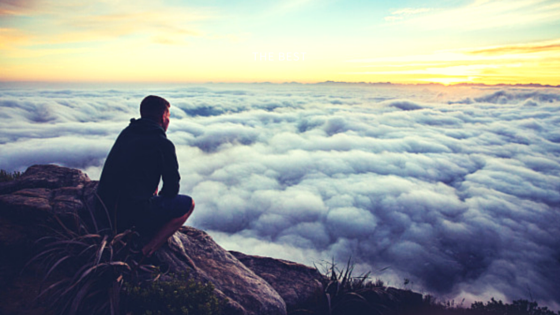 Thanks to you, I have lived beautiful moments with a book, a movie or a song. There is no better way to appreciate these fine arts than being by your side because I can appreciate the nuances that the noise and the voices of others can overshadow. Being next to you amplifies our senses and improves our relationships with ourselves.


Meditation is a strong ally but also observation. Being aware of why we live, for what we live and what we are thanks to the moments we spend with you is something invaluable, as well as the love that is given to the loved one.


The most valuable things in life are ironically free, the problem is the human being with his constant desire to materialize everything distorts the true faculties of being a human being. Thinking, reflecting, appreciating, loving, all of them have been given to us since we were born, however, loneliness is sometimes sought after, but only those who truly appreciate this companion.


Who said we are truly alone? When I'm with you, I see characters and landscapes, I question other's ideas and I give myself answers, I look for solutions to my problems and when I least expect it, inspiration appears.




There are a few people who offer us real company, instead, we have you at our disposal all day. Then, why avoid you? Why move away from our side? You give us good advice and guide us in times of insecurity, you give us the strength to face our problems, giving us multiple perspectives. This advantage of being able to think about the future is only of humans, anticipating us and asking ourselves: What if this happen ...? What if…?


How many times I've been looking for solutions to my problems, being by your side. You have accompanied me in sad moments and in moments of bliss, you have made me relive beautiful scenes as if it were my own movie, you have reminded me of sticky songs and you have made me feel empathy for others, placing myself in their shoes.


Sometimes we don't have to shout at the world in moments of agony, nor share our pains that most of the time don't want to be heard. I only need to be with you, wrapped in the same cloth and filling myself with thoughts. Now I think about it and being right at this moment by your side, how beautiful is your name! But more beautiful is what it symbolizes and what you give us.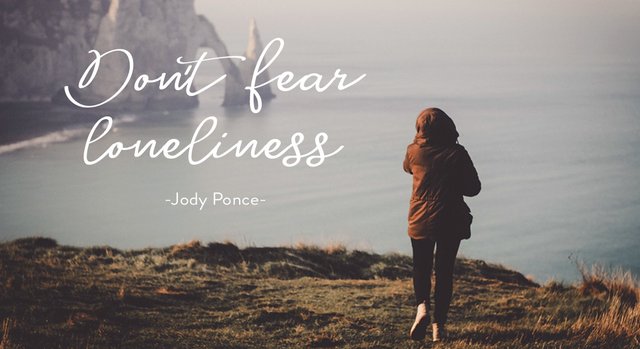 There are also times you can be cold and indifferent, like space, dark and still, but with that independence that you give us, freedom and silence come to life impregnably. Perhaps from you lies the root of immortality, because many of the ideas come from you and they don't perish.


For everything you represent and everything you have given me, this letter that can be a simple tribute, I thank you. Thank you Loneliness for accompanying me and giving me precious moments of life.

Image Sources
1, 2, 3, 4, 5
---
Posted from my blog with SteemPress : http://kruznik.rockdio.org/2018/08/29/a-letter-for-my-best-friend-loneliness/
---