[SP151] - Sunandha Kumariratana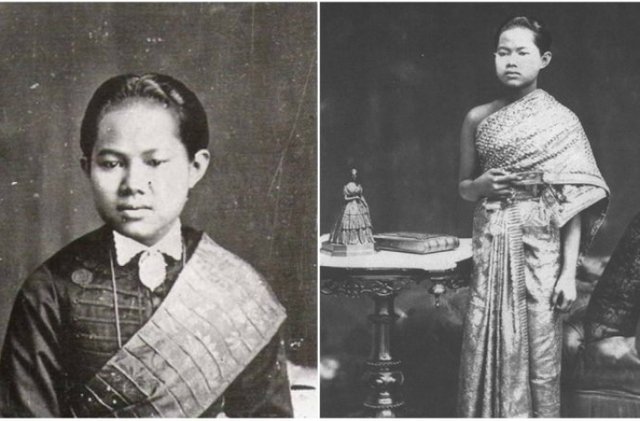 The Queen of Thailand, Sunandha Kumariratana died because of a rule she made herself.
The rule is not to touch the queen. Sadly the boat sank and no people dared to save the queen.
In May 1880, when Sunandha was only 19 years old, he went on a trip to a royal retreat outside Bangkok.
Sunandha was accompanied by Putri Karnabhorn Bejraratana - who was not yet 2 years old - and a group of bodyguards and servants.
To reach the summer palace, you have to cross the Chao Phraya River, the largest river in the White Elephant Country.
Queen Sunandha and daughter were escorted by a separate boat pulled by a larger boat to take them to the river.
However, because of the strong flow of the river, the royal ship was turned upside down and the second fell into the water.
Supposedly, everyone followed the instructions of the main guards to help the drowning nobles, but they did not.
All three lives were lost to the river, while their servants and guards just stood and watched.
The guards, and everyone on the scene, apparently obeyed the old and stiff Siamese law which did not allow ordinary people to touch members of the royal family.
Understandably, breaking this law can be sentenced to death.
---
****
Special thanks to : @rok-sivante
****


---
---

---
Posted from my blog with SteemPress : http://baristulis.com/2019/06/sunandha-kumariratana/
---