All grain brew day
Yesterday was a bit like graduation day for me; done my first all grain brew.
It will be a Pale ale, hopefully with a full body.
I've used 3kg of Maris Otter extra pale malt, 500 g of Crystal Malt and 500 g of Torrefied wheat for head retention and body. The batch size is 23 litres. These grains gave me a starting gravity of 1040.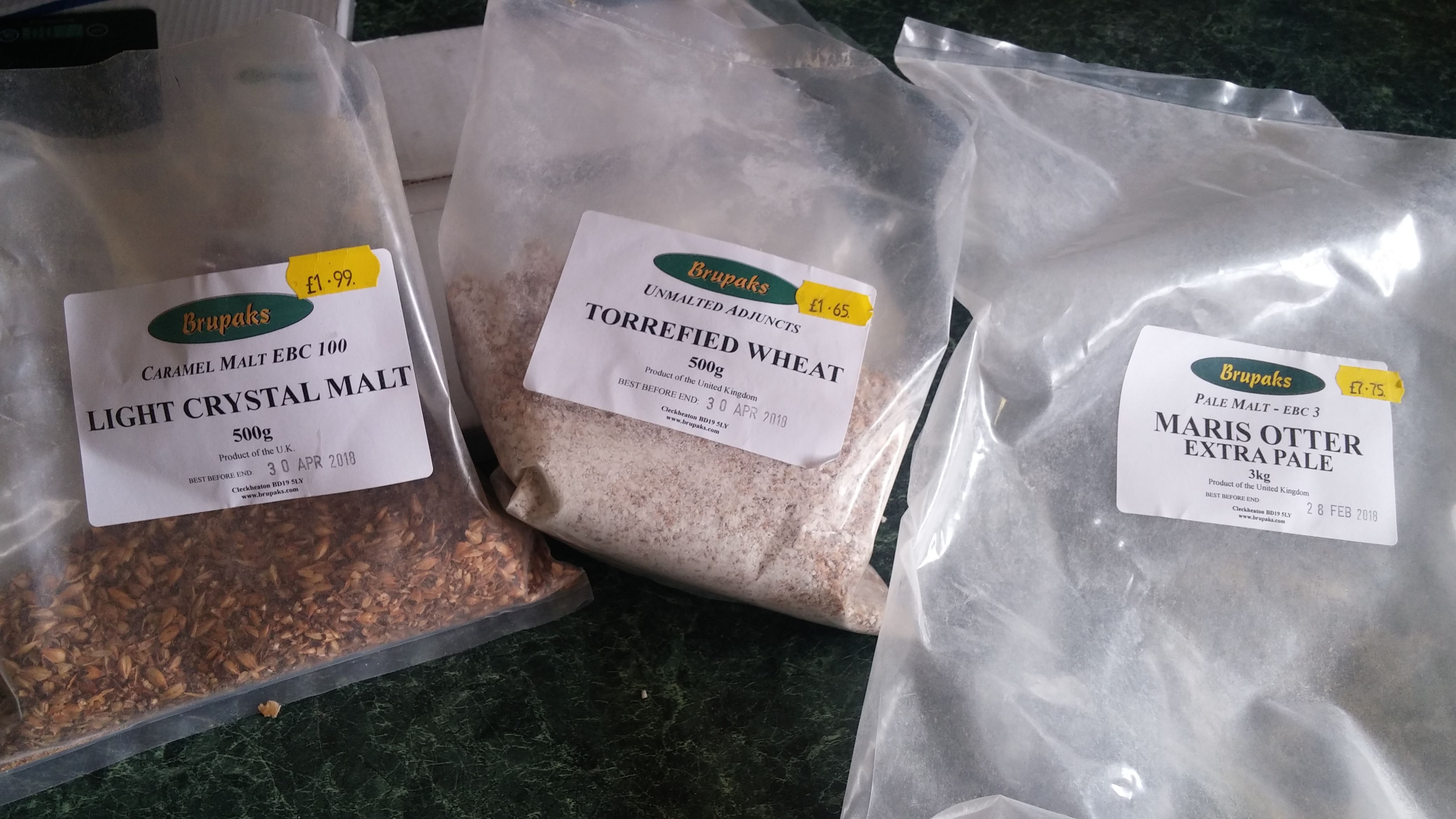 First we need to get out water to the right temperature for mashing, 65 C and then we can start the mashing process. Simply pour the water slowly while mixing the grain nicely to ensure there are no dough balls.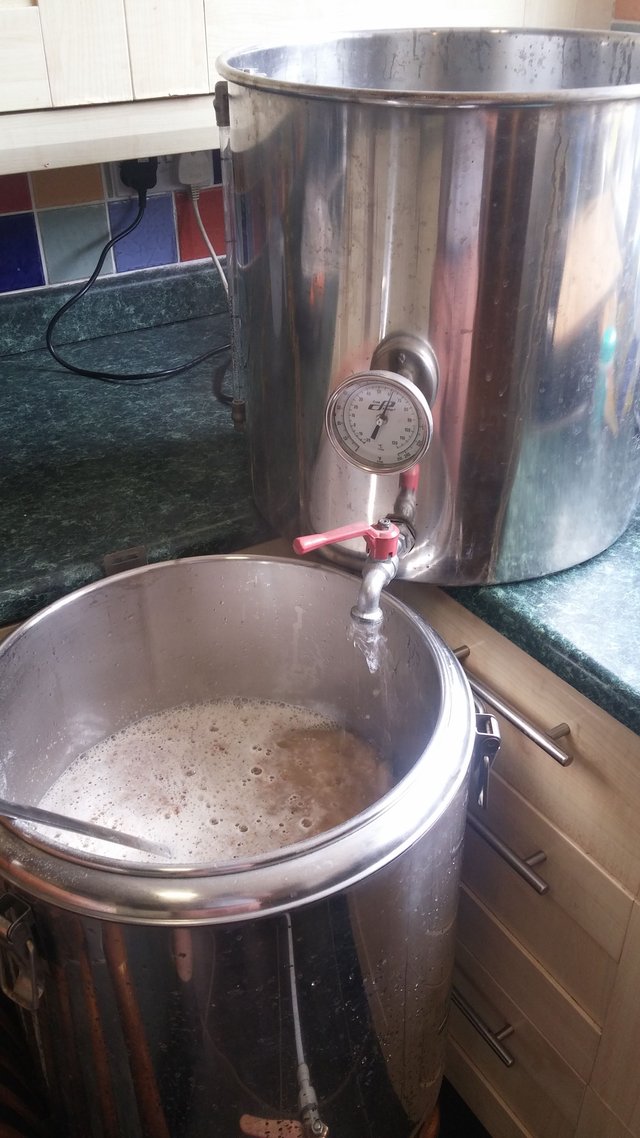 Cover everything up and leave it for an hour occasionally giving it a stir and checking that the temperature is still in the right range.
Then it's time for sparging. This should be done slow and steady. First we need to ensure the wort if free of grain and what we're doing is slowly letting the wort drain in a container and then we're delicately pouring it over the mash again trying not to disturb it too much. We do this a few times until it clears up a bit.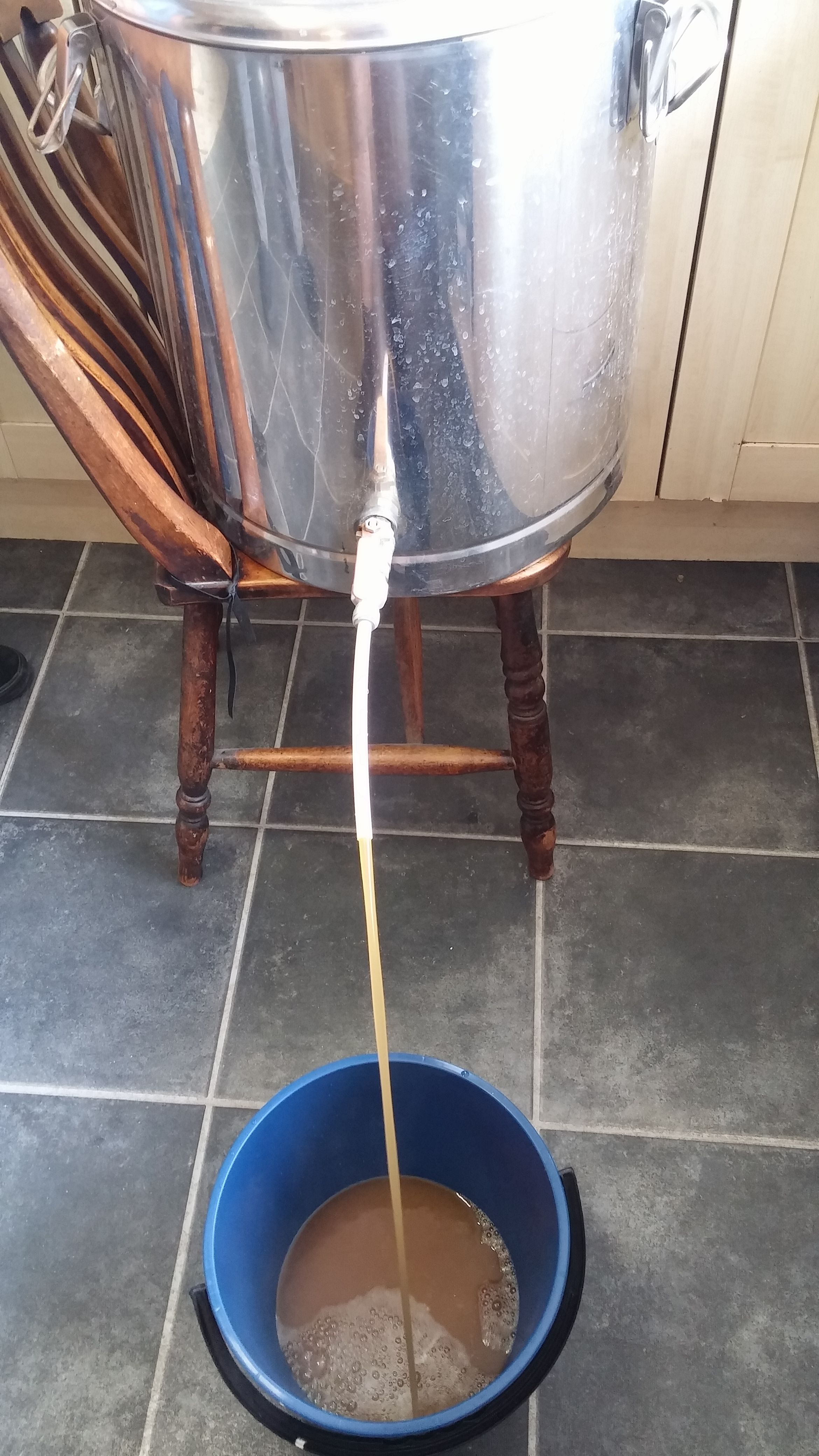 After the wort cleared we can transfer it slowly to the boil pot. We need to slowly replace the outflowing wort with sparge water at about the same rate.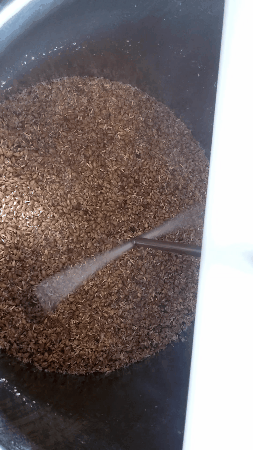 After filling the boil pot (we need 30-35 l for a 23l batch) we're ready for the actual boil. We're going to do a full boil, meaning we're going to bring up the wort to a rolling boil and keep it there for an hour. This will reduce the volume to about 23 L and ensure we're hitting our target gravity.
I've used Apollo as the bittering hops, 20 grams . I have added them quite late in the boil as they are really high in Alpha Acids (15%); so it's just a 15 min boil for them. At 5 minutes left I added my flavouring additions, Chinook hops(10.1% AA) and some more Apollo, 20 grams of each. At the same 5 min mark I've also added some rosemary, a bayleaf and one single rose. I'm not sure how much, if any, flavours are going to come out of these.
The IBU is 30.6; adding the Apollo early in the boil would have given me an IBU of almost 50, that's a bit hardcore for me, that's why I added it so late.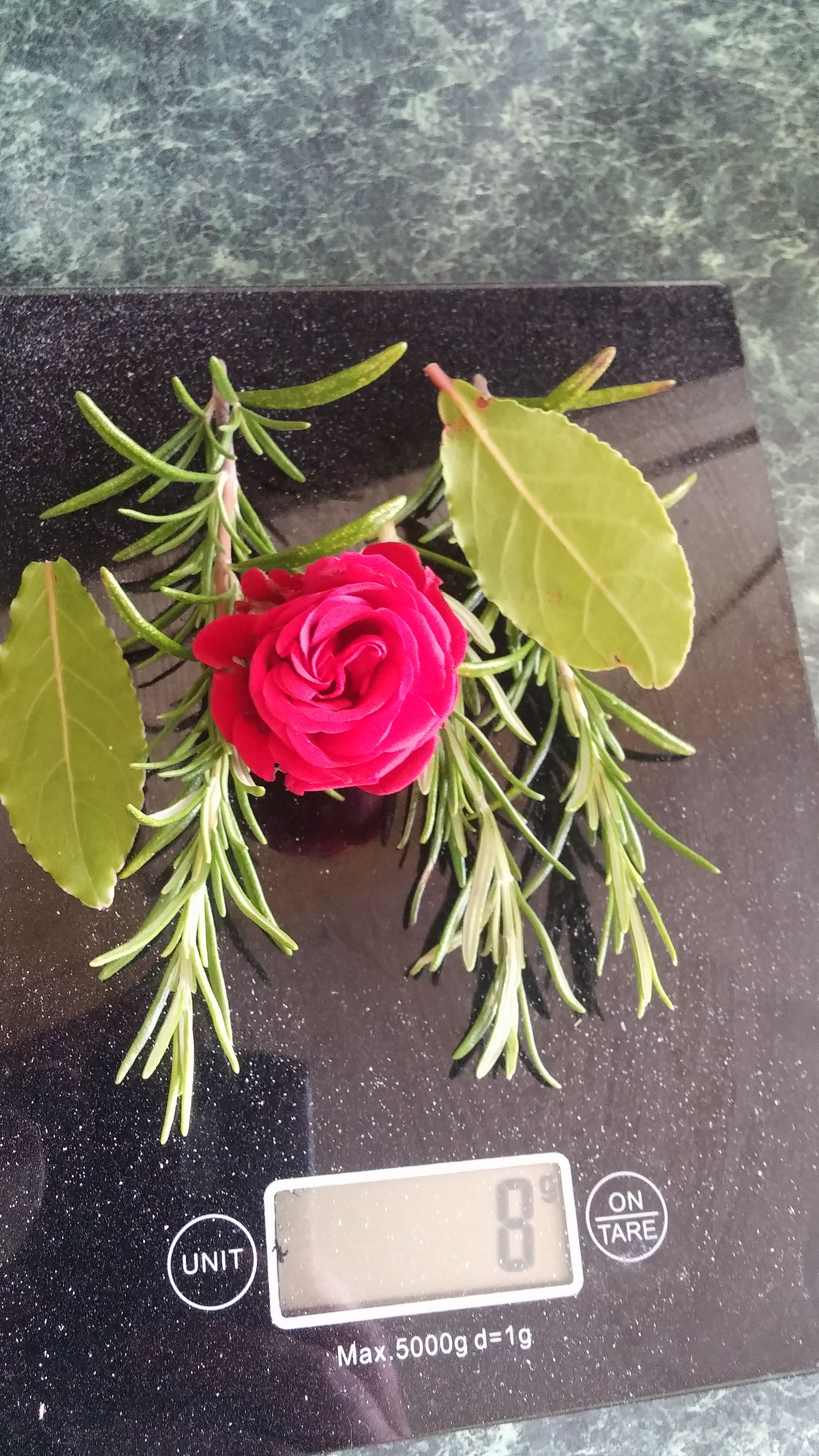 After the boil is ready we need to cool the whole thing down as quickly as we can. I connected my cold water tap to a copper spiral and dropped it in the pot. It looks pretty weird, but it smelled great!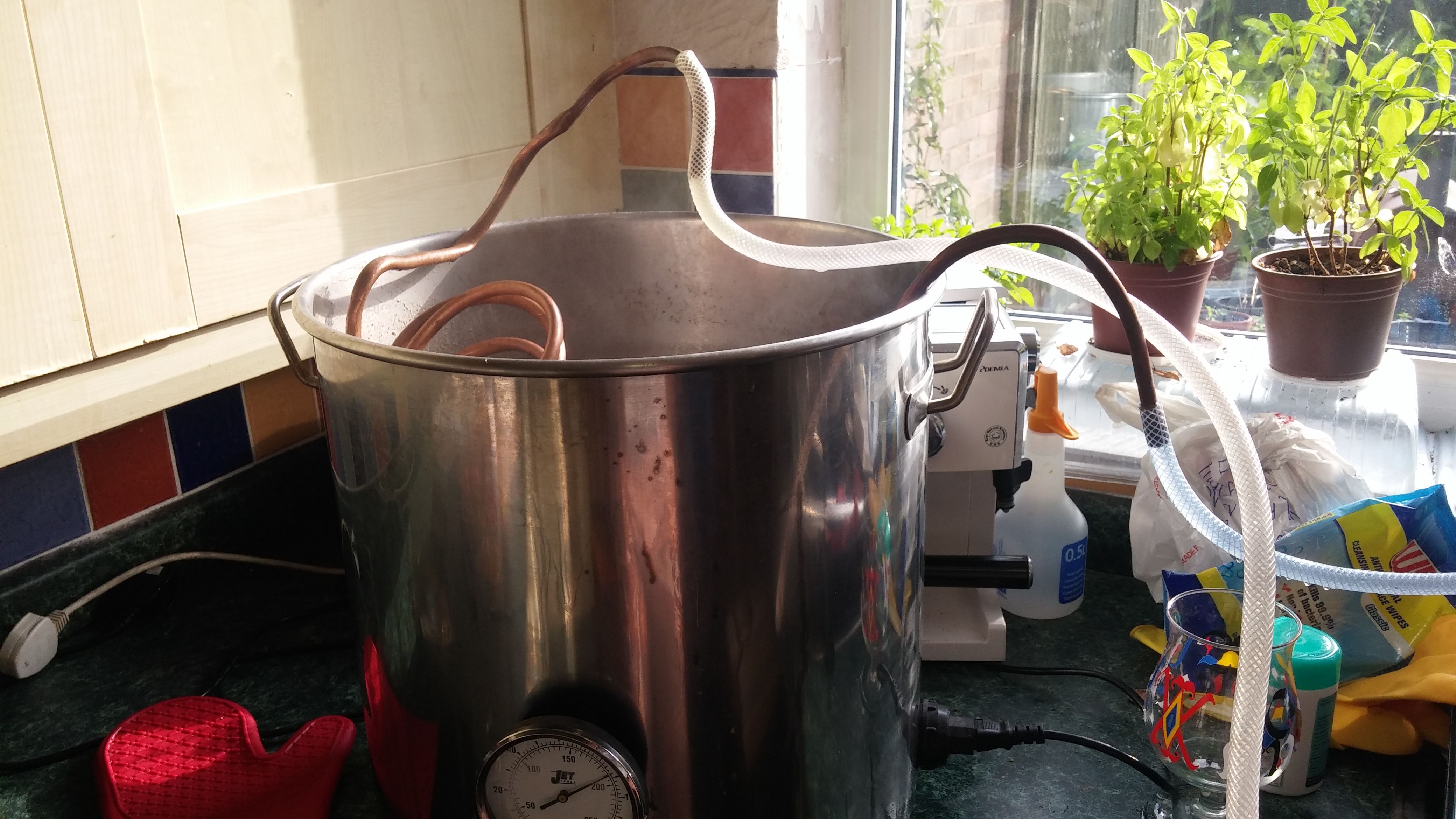 After it is cooled down we're ready for the next step, moving it to the fermenting vessel and pitching the yeast.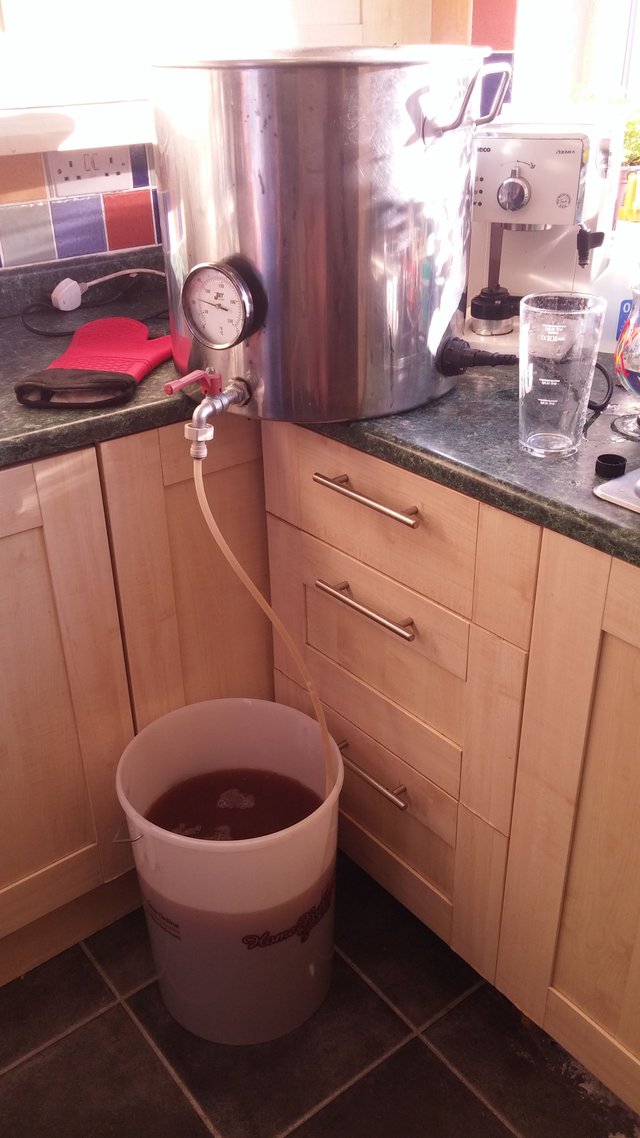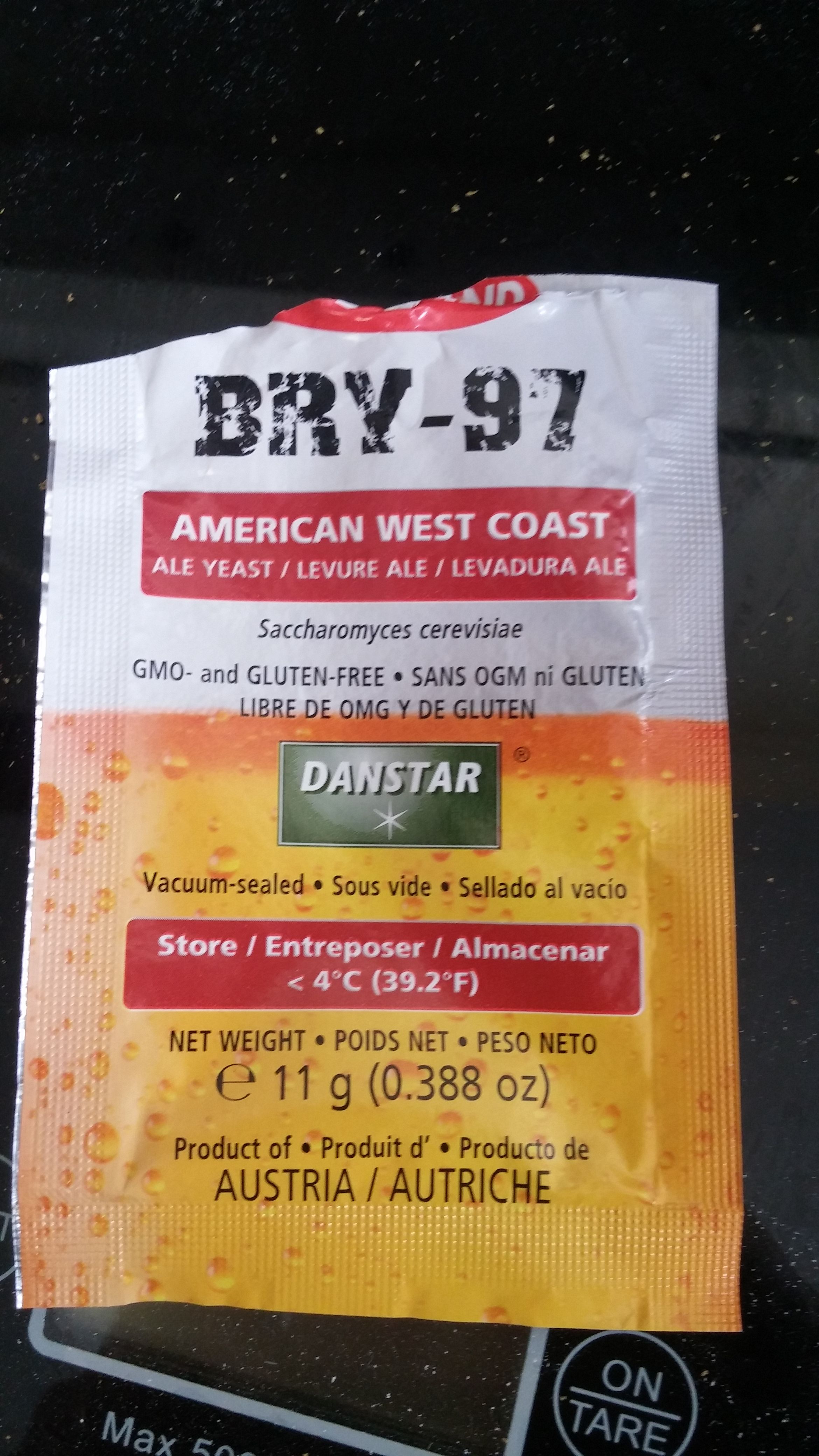 I've used an American style ale yeast that I had to activate before pitching. That simply means it was rehydrated with 30 C water about half an hour before pitching it.
Gave everything a good stir so there's plenty of oxygen to feed the yeast, put the lid and air lock on and it's ready to be moved in the fermenting area.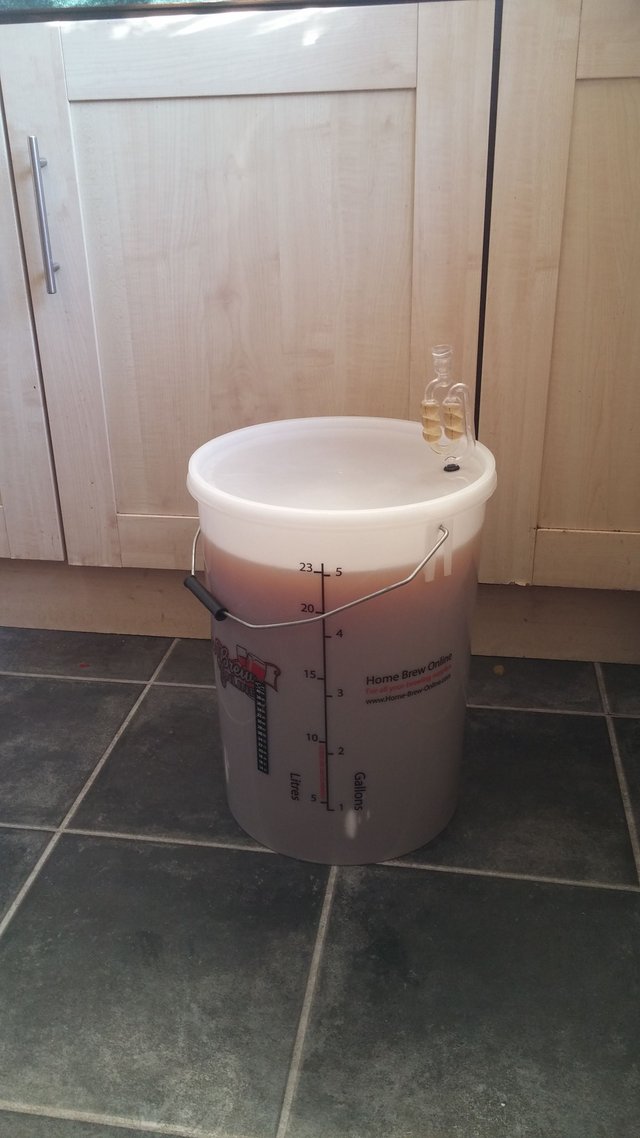 And this is what was left in the boil pot. Looks rather ugly.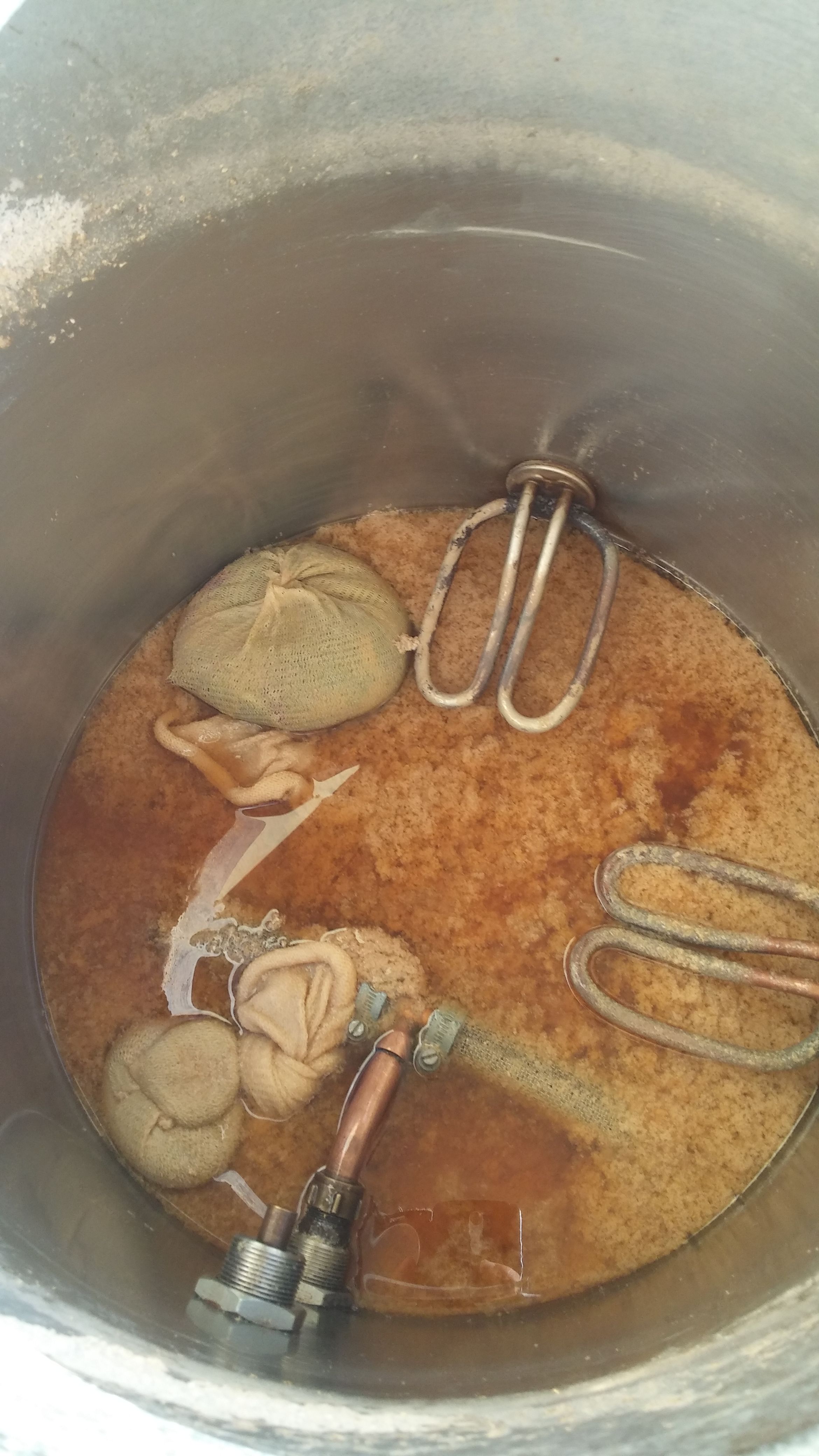 This was a great experience for me and I cannot wait to try this beer. I think there's plenty of things I could improve, I did not have enough patience for one, so taking more time and moving slower should give me a clearer liquid next time, but hey, gotta start somewhere, right?
Cheers for having a look and being a part in this momentous event!