My View About Steemscan - My Fast Conversion Experience from Steem to Tron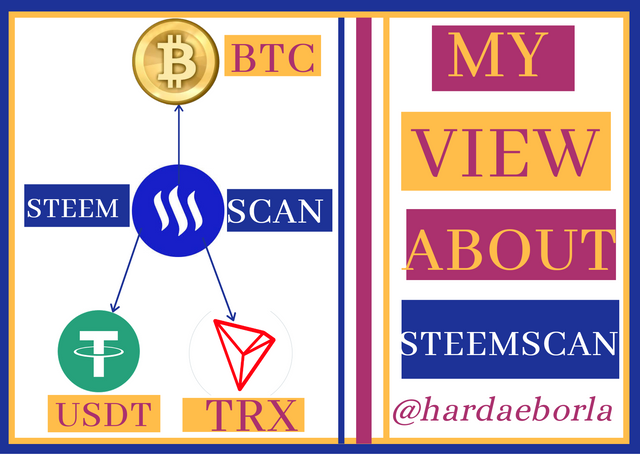 My Review on Steemscan - My fastest Transaction Experience
Hello everyone, I can guess you are having a great time with your gadget scrolling through your post feed and I'm very happy you've actually decided to read my blog post today.. Thank you for the lovely visit, it's really nice to have special people like you read my blog post for today 😊.
I was scrolling through some blog posts online due to my personal research about some some tokens and I got redirected to an article which the writer was discussing about diversification of cryptos. He was actually recommending that we shouldn't put all our eggs in one basket since the crypto world seems to be really unpredictable due to some astonishing events happening in our world today.
I actually thought about his words and this really made me ponder for some period of time because I was really broke with no dime on me but guess what... I have some amount of steem but the problem is that I have never engage in any transaction that involves the conversion of cryptos to other form of cryptos maybe because I'm always scared to get scammed or maybe because I'm extremely a novice in such aspect.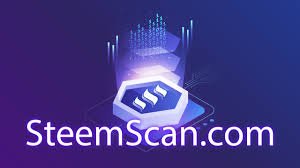 I was really in need of some tron tokens but I really didn't know how I could go go about about converting some of my steem into tron for diversification purpose. I decided to tell a friend of mine about it since he's also a Steemian with crypto trading experience. He suggested I should make use of a trusted steem exchange platform created by @roadofrich and @futureshock known as SteemScan. I was astonished on hearing this because it was actually my first time of hearing such a great platform that built on the steem blockchain for the conversion of steem into other desired cryptos. I think it will really make more sense if I share with you a brief review about steemscan and how you can go about converting your steem crypto into other available cryptos.
What is Steemscan All About?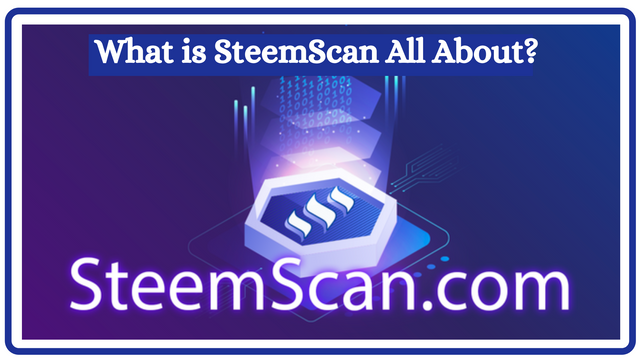 Steemscan is simply a steem crypto exchange platform that enables you to convert your steem tokens into other available cryptos such as Bitcoin, USDT and Tron.
This simply implies that you can convert your earned Steem cryptos into other form of cryptos at a very affordable rate without no stress. If you're in doubt, I'm definitely gonna show you my prove of transaction in which I was able to convert my steem into tron within a very short period of time.😊
There are also some other great features you can find on steemscan apart from you converting your steem into other cryptos. I'll definitely share them with you but before I do that, I'll love to share my fast transaction experience I made on SteemScan and this is gonna be in form of a tutorial for those who may want to do the same (I love teaching a lot) 😊.
The Conversion Process In Just Three Steps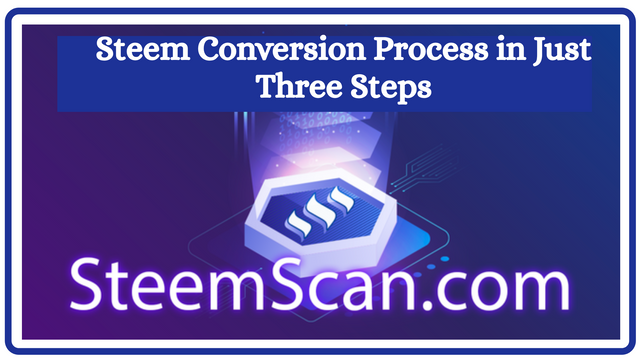 # FIRST STEP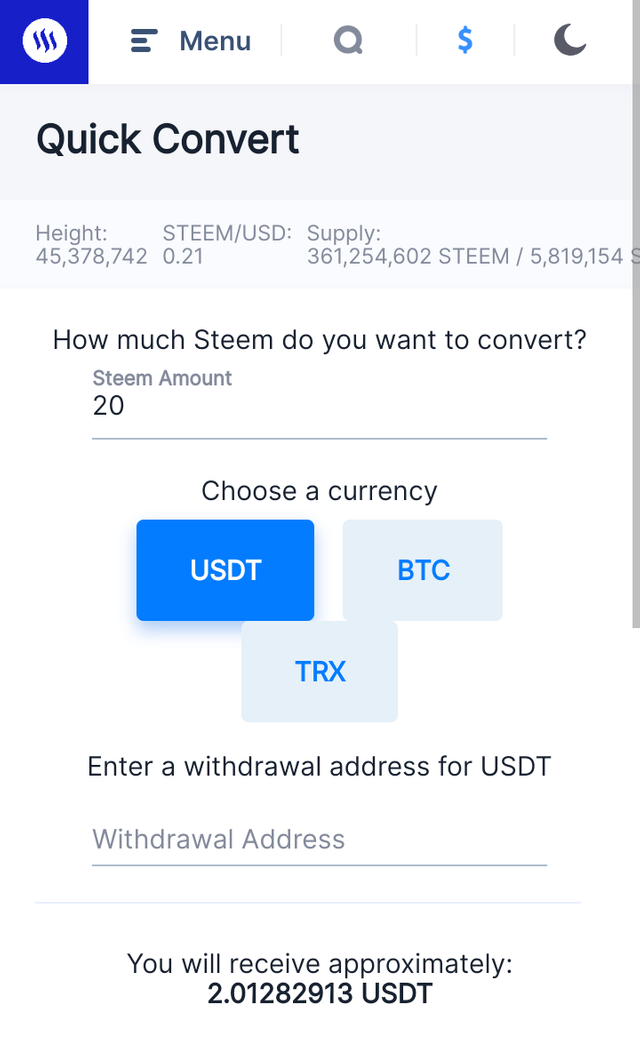 Firstly, all you need to do is to visit https://www.steemscan.com/convert you can just copy and paste that on your browser and you will definitely have a beautiful interface like this pop out on your screen.
# SECOND STEP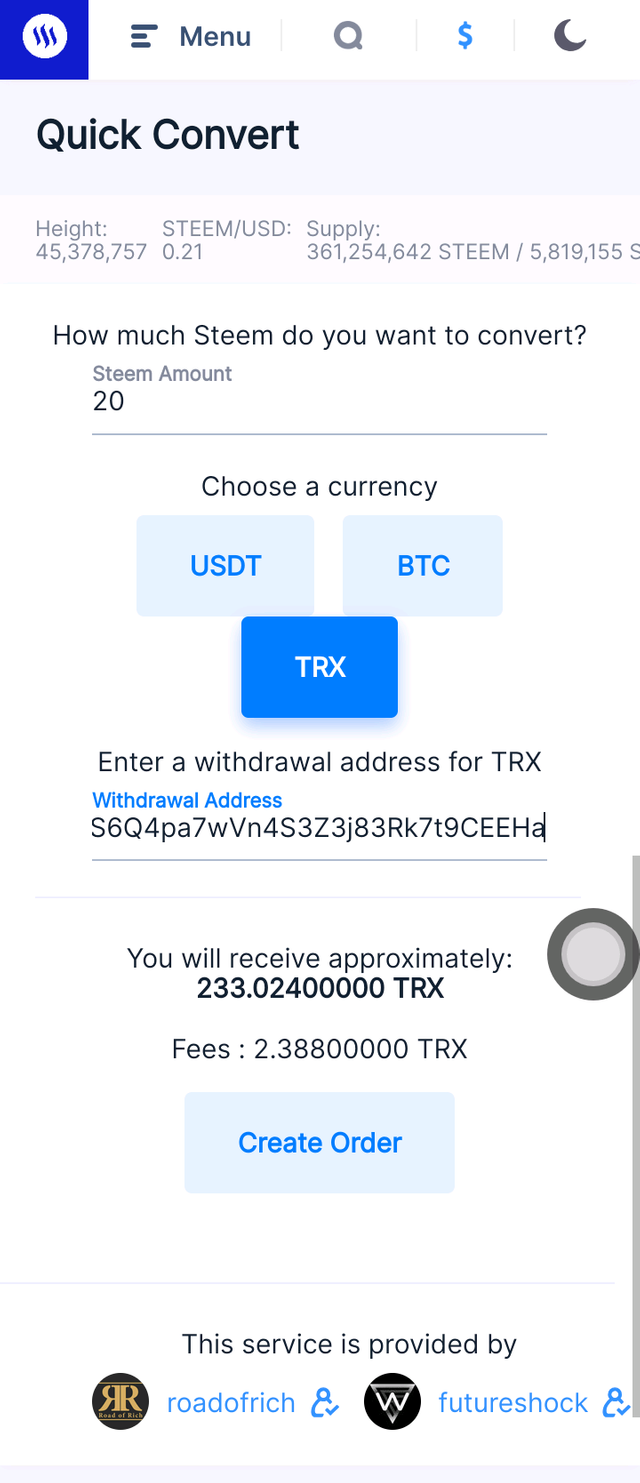 Select the type of crypto you wish to convert your steem into and enter your receiving wallet address. There are three available cryptos there for now which are Bitcoin, USDT and Tron. Remember I said earlier on that I want to start diversifying my cryptos and it seems okay for me to own some tron tokens which I can later stake with my trust wallet application.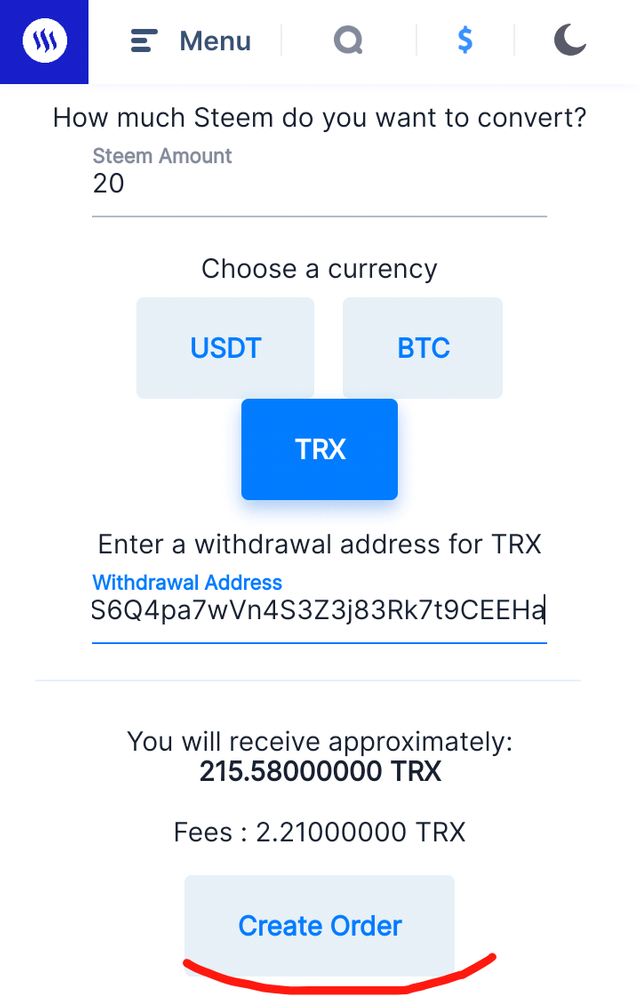 As you can see, I'm selecting tron and I intend to convert 20 steem into tron using steemScan for easy conversion. I hope you can also see the amount of tron I was meant to receive including the affordable transaction fee involved.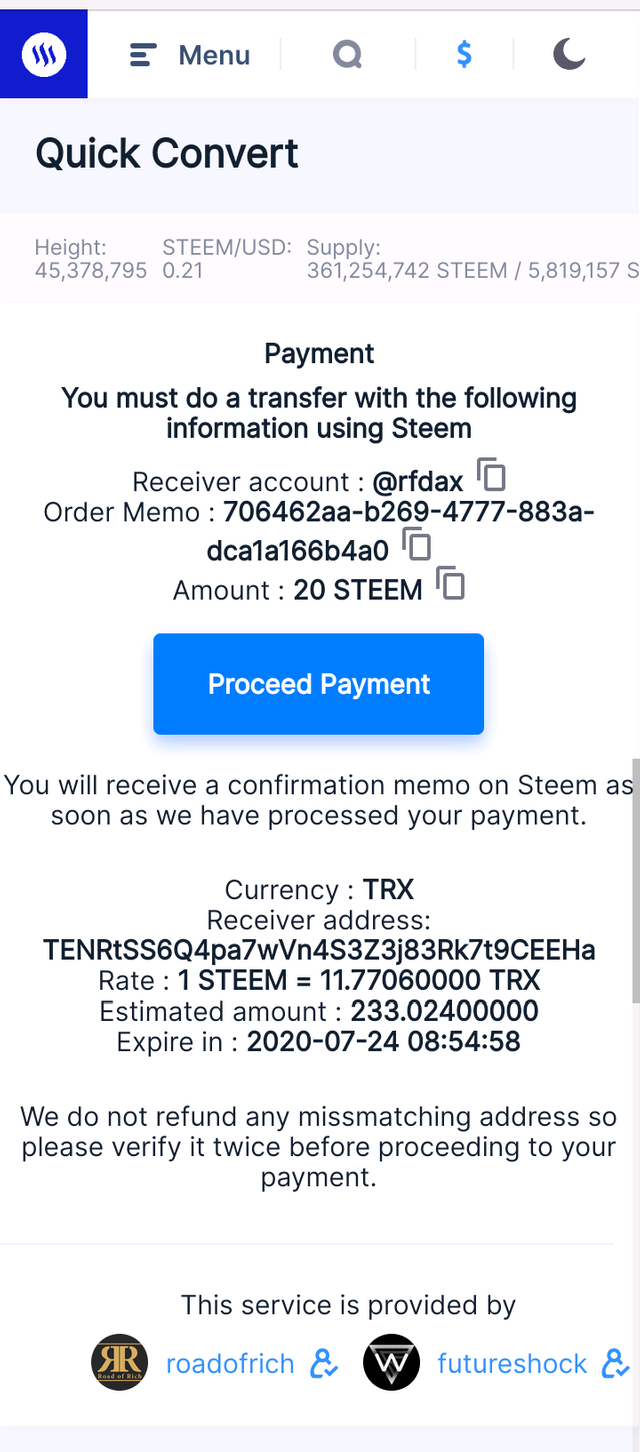 After confirming all these, then I clicked on proceed payment to enable the conversion process.
# THIRD STEP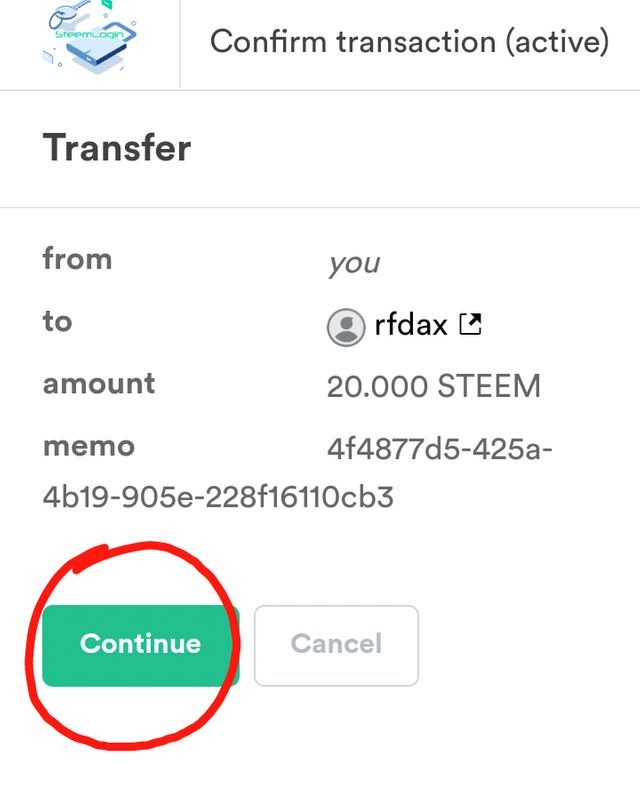 You'll have to send your required amount of steem needed for the conversion process into @rfdx account via steem login and you will need to input your active key to validate your transaction process just like I did in the screenshot below.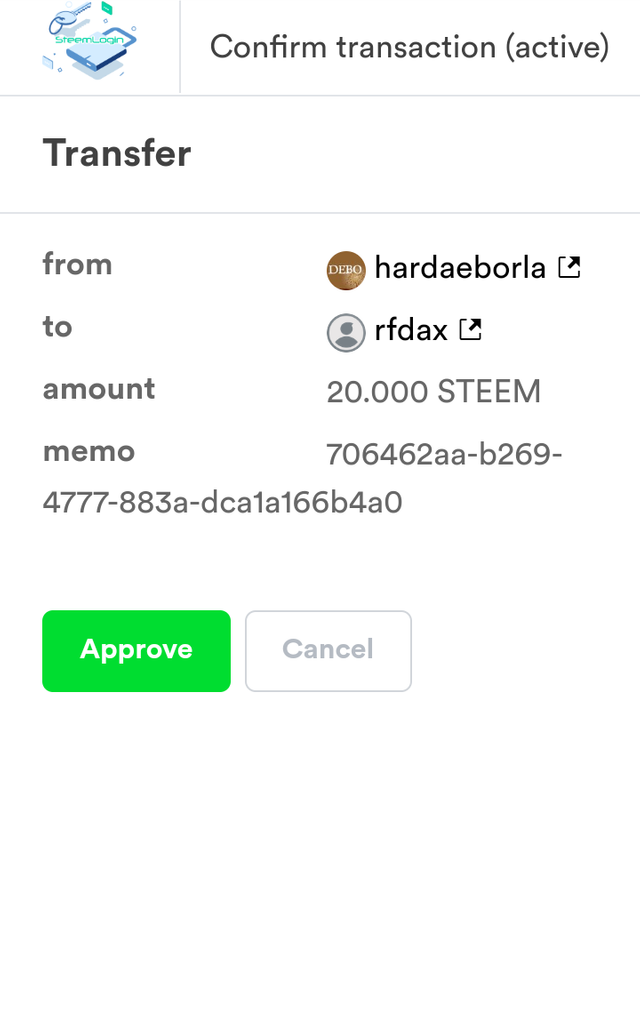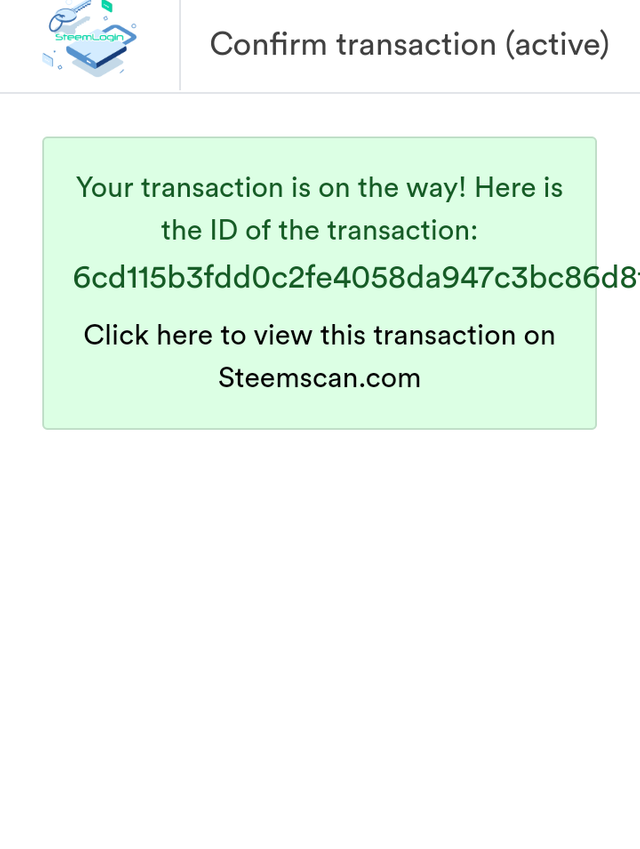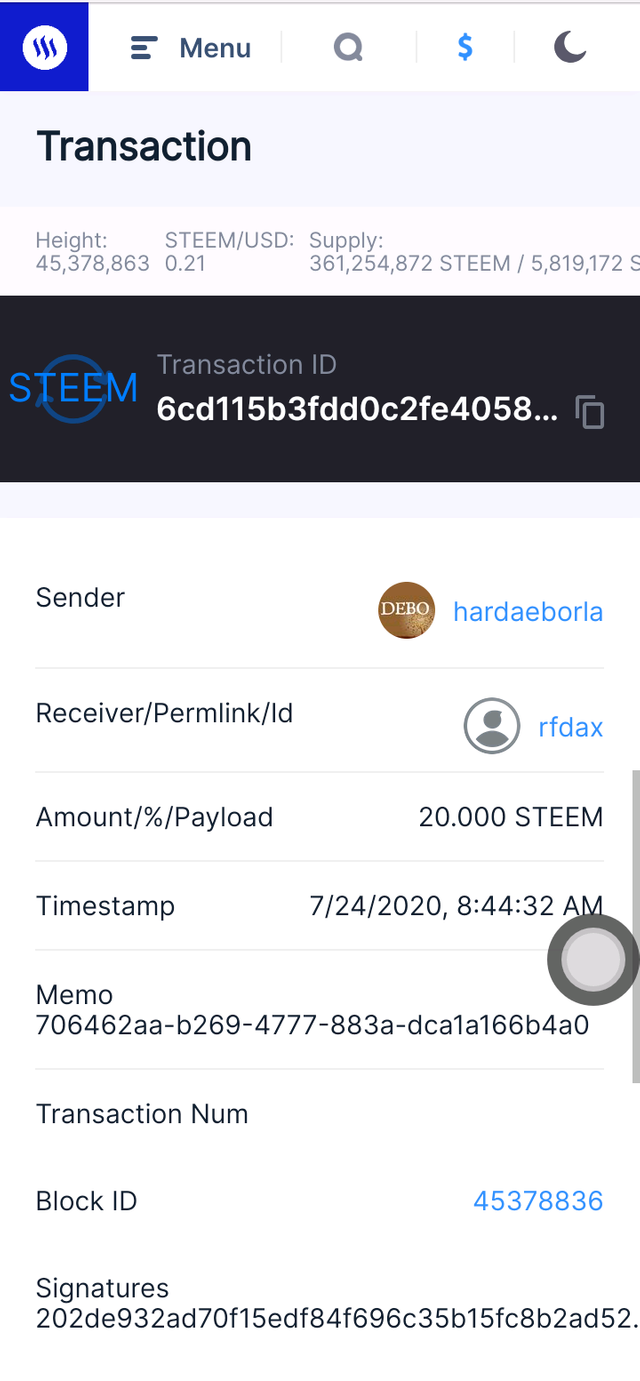 Immediately after doing this, you will receive a transaction confirmation message that your steem has been delivered for processing and you can also confirm this when you check your Steemit wallet just as I've shown you mine.

Tron Received In My Trust Wallet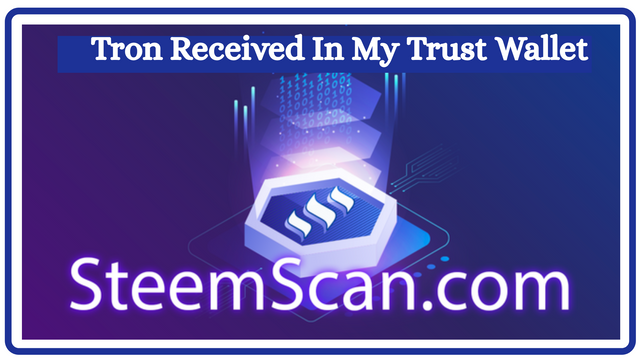 Immediately after the transaction, you will automatically receive your converted crypto at a very short period of time. I was able to receive my tron crypto in less than five minutes after the whole transaction and this is why steemscan happens to be one of the fastest and secure steem exchange platform you can ever come across.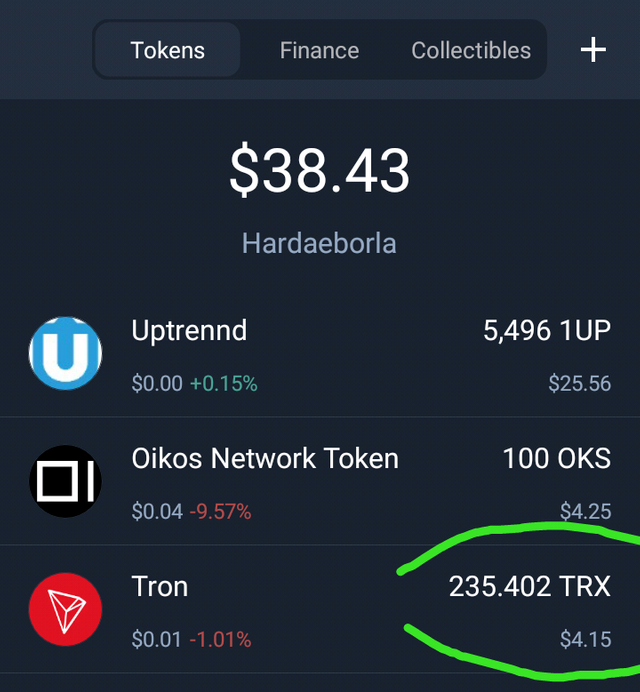 It is also very important you enter your receiving address correctly and ensure you have access to your wallet in other to receive your converted cryptos.
What Other Features Can You Find On SteemScan ?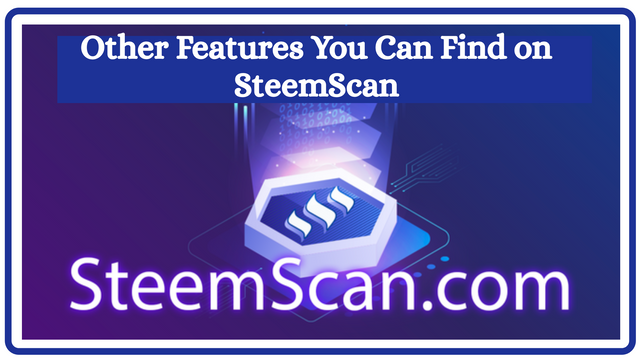 SteemScan possesses some other great features apart from just converting your steem tokens. There are several things you can also do on Steemscan which is gonna be listed and explained below ;
#1 TURN ON DARK MODE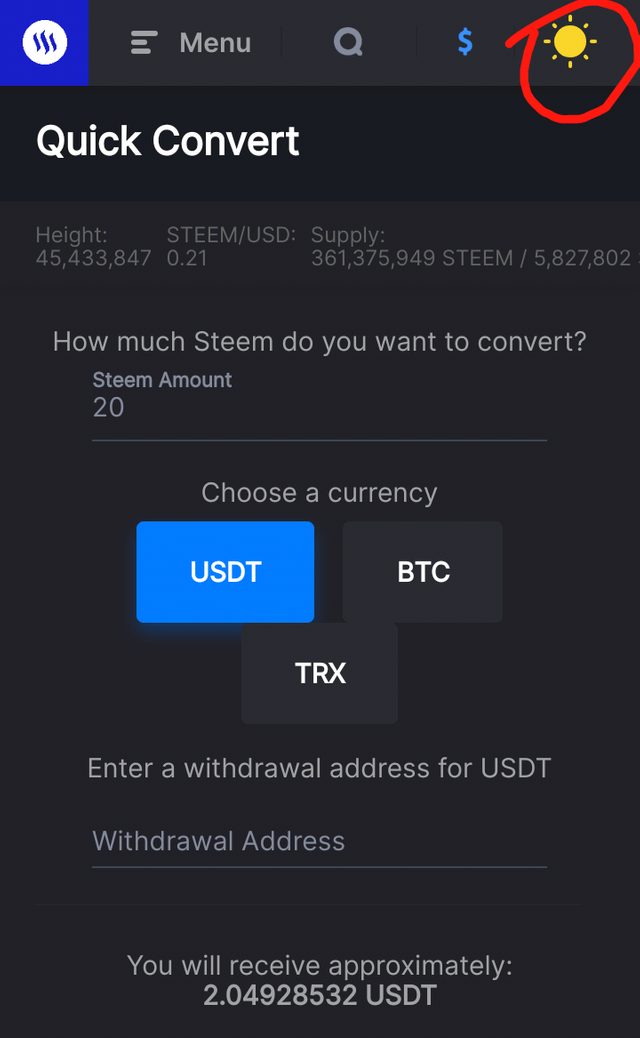 Some people really don't like pressing their gadgets on brighter mode maybe due to light reflection or penetration as it tends to affect the eye while some people just prefer using dark mode in all other applications or browsers. The good news is that you can also enable dark mode feature on SteemScan without no stress just by clicking on the icon shown in the screenshot.
Feel free to explore and transact on Steemscan with your dark mode feature turned on.. What a lovely and easy thing to do 😊.
#2 STEEM PRICE/VALUE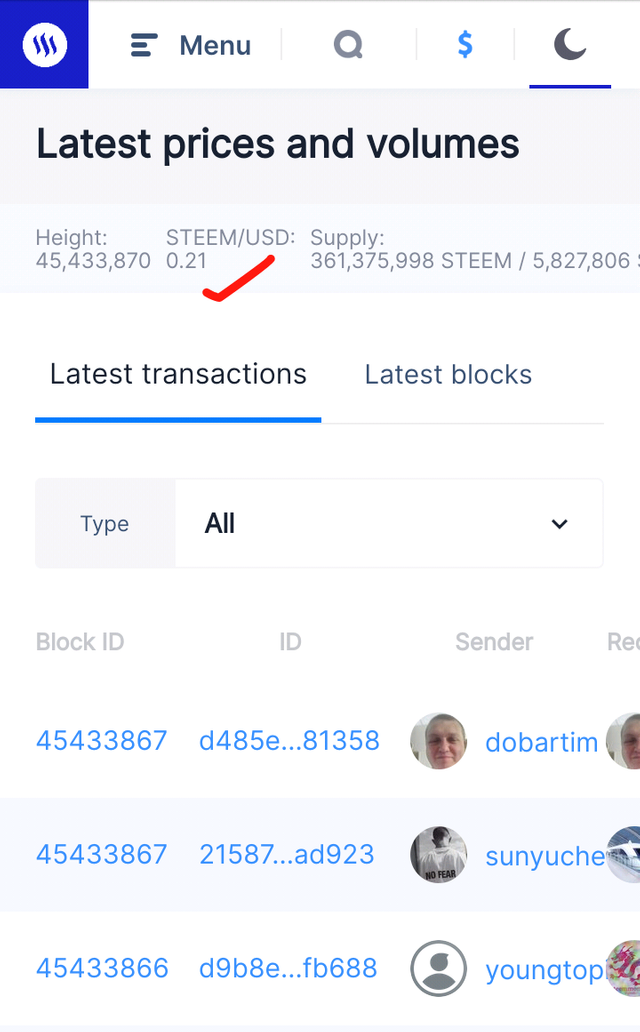 Ever since I've discovered steemscan, I mostly use it to check out for the price or value of steem as this helps me to determine the nature of steem market.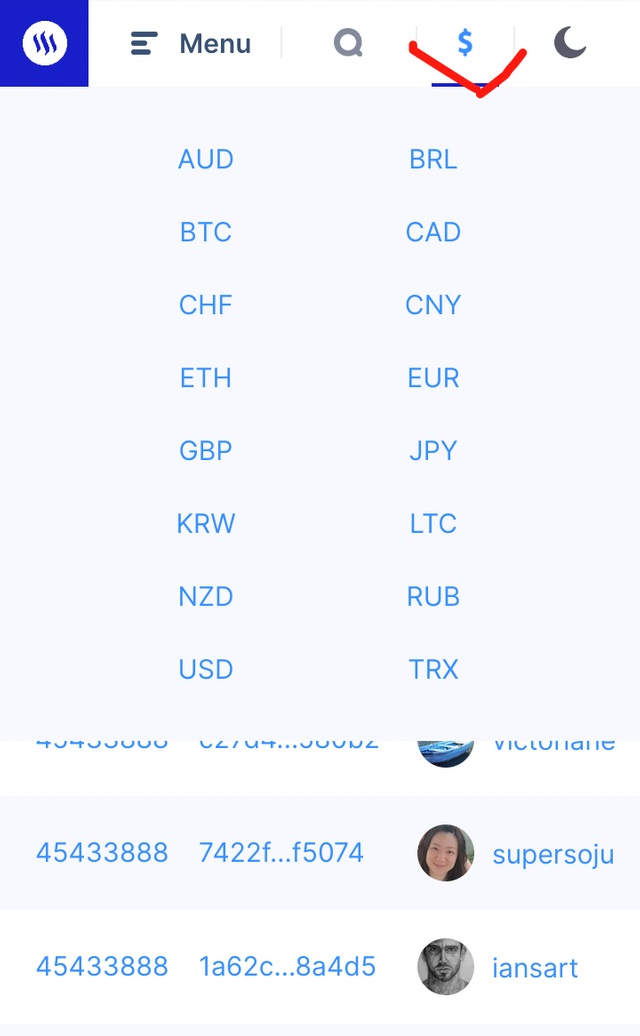 A great advantage of using steemScan for checking out steem worth or value is that you can also know the value of steem in terms of other cryptocurrency apart from your normal USD. There are different cryptocurrencies which you can use to replace USD when checking out for steem price but I always love leaving mine in dollars.
#3 TRANSACTION BLOCK

Steemscan also gives you the access to check out users that transacted on the platform successfully. The transaction block is always increasing because there are lot of Steemians making use of steemscan for their steem conversion process because of it's secured, fast and more safer to use.
Question, Suggestions or Feedback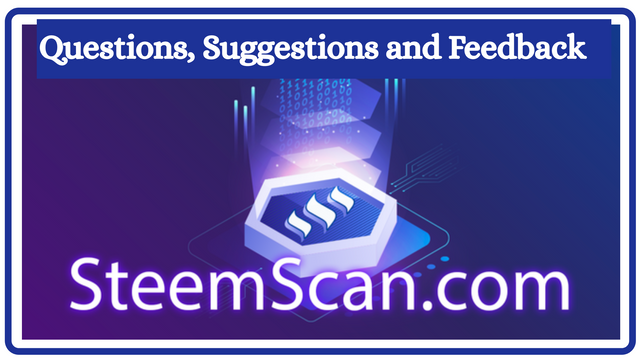 If you have any question or suggestion about steemscan, feel free to drop this in the comment section. I can confidently assure you that your comment will surely be responded to.
I also use this medium to appreciate @crypto.piotr and @project.hope for their great support on the project. Also much thanks to @futureshock and @roadofrich for coming up with such a great innovation for making it very easy and convenient for users to convert their steem.
Thanks for your time and I hope you all are have a great day ahead with love from @hardaeborla

💕💖💕❤️💕💕❤️❤️💕❤️💖💕❤️💖