Any SSG Interested in the Prospect(or) of a Trade?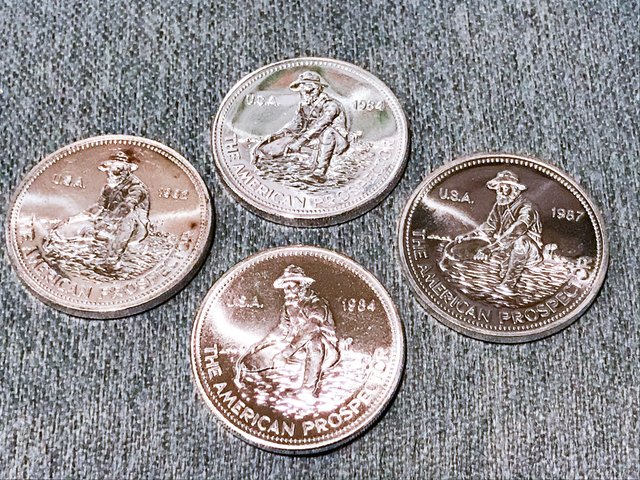 Hello friends,
Desperate with stackitus, I made my way this morning to my local coin shop. I went a little bit CRAZY and purchased TEN things. Four of which were these lovely Engelhard Prospector Silver Rounds.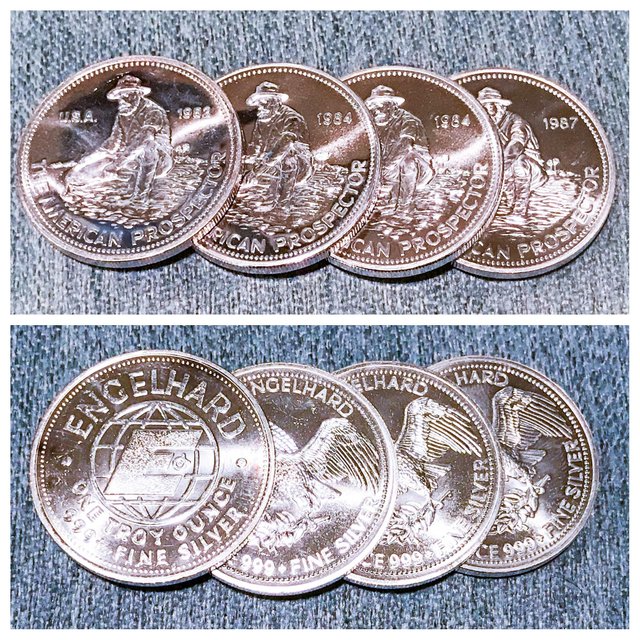 According to Apmex.com:
Engelhard's 1 oz .999 fine Silver rounds were the first bullion rounds that were marketed to the public. Produced from 1982 to 1987, these Silver rounds are often considered the most recognizable and most valuable by investors and collectors alike... These rounds are no longer being minted and are increasingly difficult to locate in excellent condition.
I don't know that I am a huge Prospector nor Engelhard fan. However, I know many of you are! Hence the reason I bought every Prospector at the coin shop today.
1982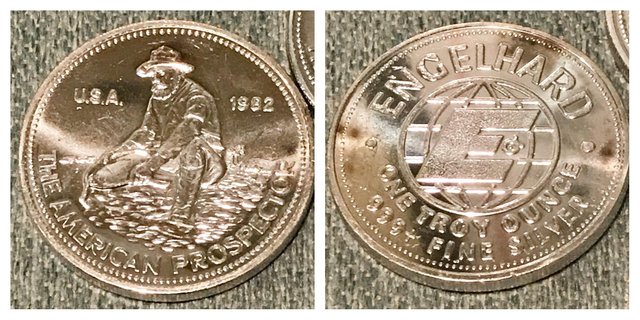 1984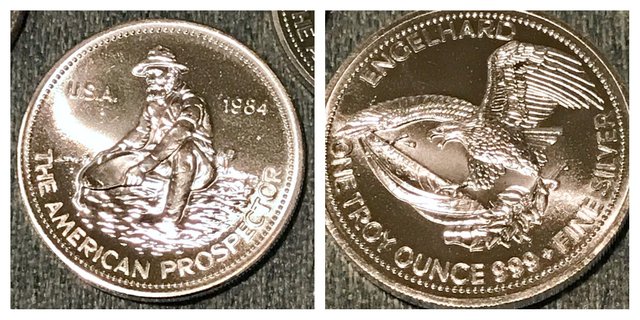 1984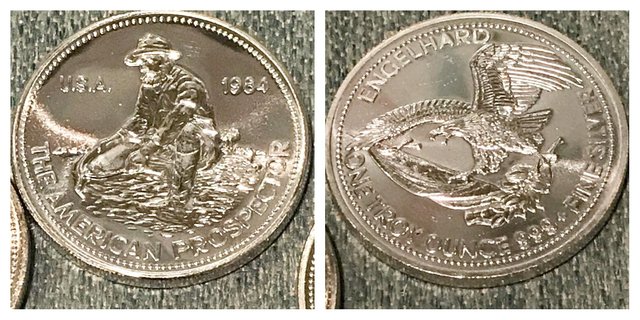 1987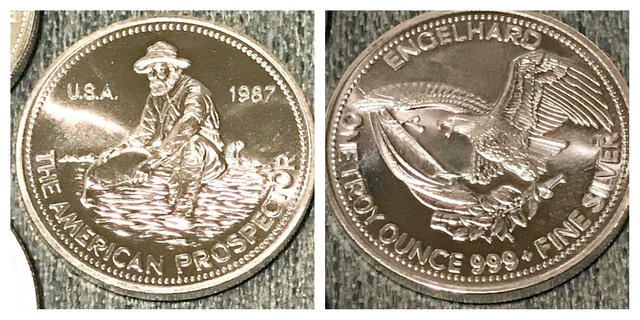 For their age, each of these silver rounds is INCREDIBLY SHINY! I don't believe any one is super rare. (But if I am wrong please let me know! 😘) I am a one of each kind of gal, so will probably keep the 1982 and one of the 1984 rounds for my stack.
Would anyone like to arrange a trade for one or both of the other two? 😁
Feel free to hit me up in the comments or on discord. Until then, if you are a fan of Engelhard and especially Prospectors... feel free to drool 🤤 here. 😂🤣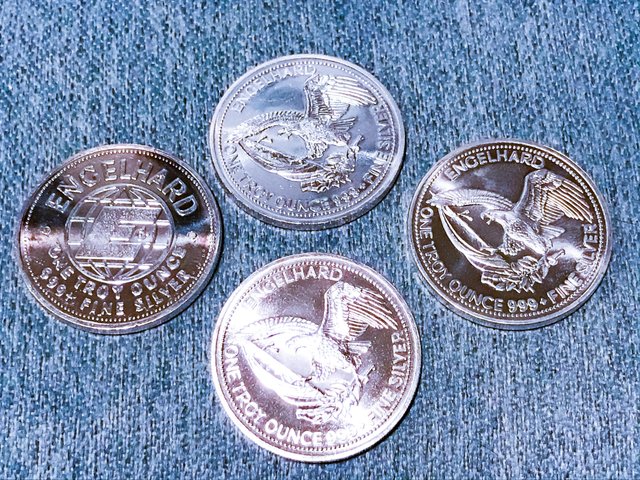 Keep on Stacking!
---