If it looks like Christmas...
Today we had our first snow of the season and of 2020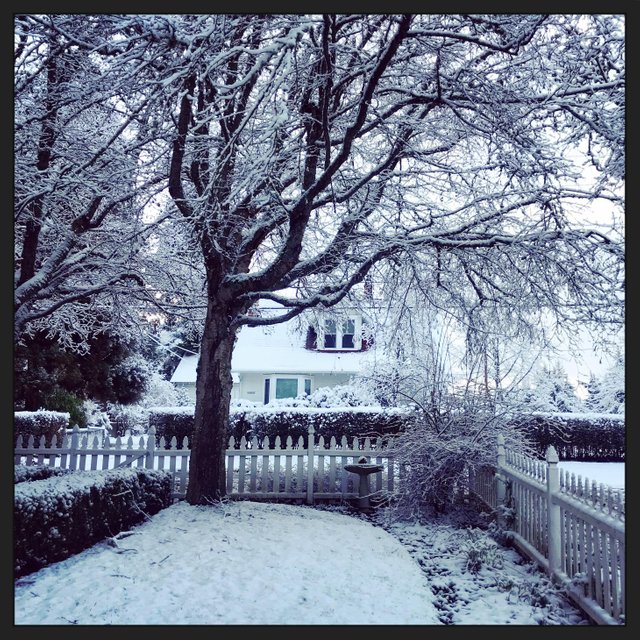 Looking across the yard towards my neighbor's home.
It is a bit hit or miss in the greater Seattle area for snow. Sometimes we get a lot (for us). Other times a winter could go by with no snow at all. Today we had more than a dusting, but the city didn't shut down as it has during snow storms past.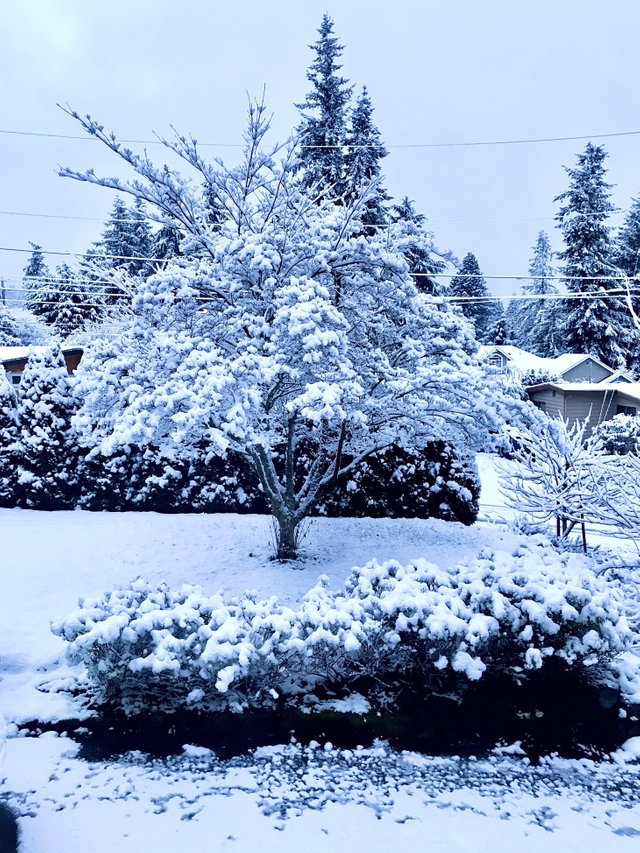 Our side yard.
Well wouldn't you know... I am a sloth when it comes to taking down my holiday decorations. This year it paid off. The tree looks so nice inside with the snow outside! 🤣😂🤣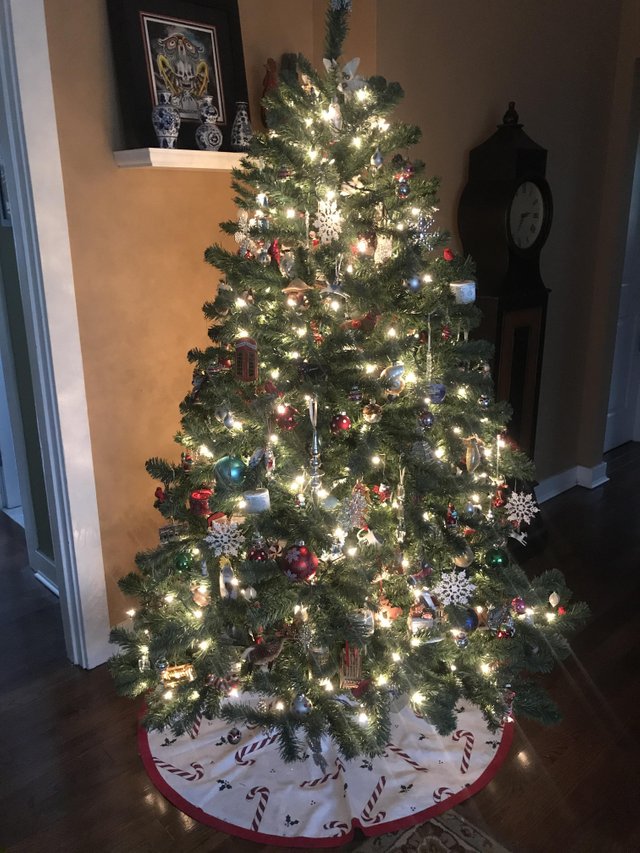 Actually I have already taken down THREE boxes of decorations! I bet you can't tell! 🤣😂
With the tree still up and snow on the ground, today seems like the perfect time to show off some...
CHRISTMAS SILVER!!!
🤤
This Christmas season I added four ounces of Christmas themed silver to my stack. I also picked up a sweet Christmas copper round from @summertooth. Today I shall focus on the silver.
Each of the four pieces is one Troy oz and .999 fine. Three are silver rounds. One is a coin, minted for the island nation Niue.
First up is the secular star of Christmas... Santa Claus!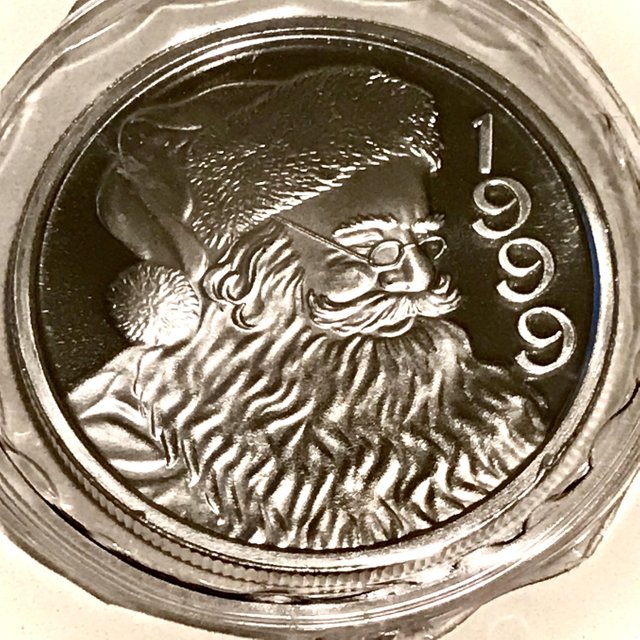 I might have this one already... but silver is silver.
Then, I ran, ran as fast as I could... and came home with this spunky gingerbread man round.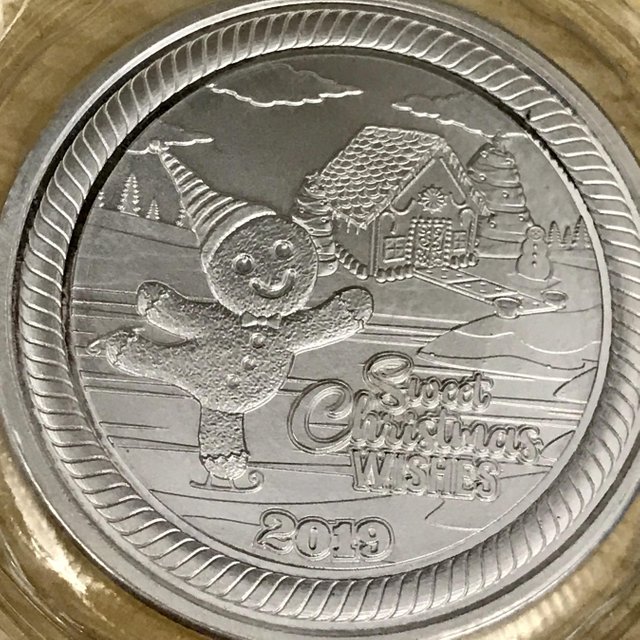 I like the scroll edge on this one. Very gingerbread house esque.
Coming in hawt 🔥 at number three... a gorgeous winter scene!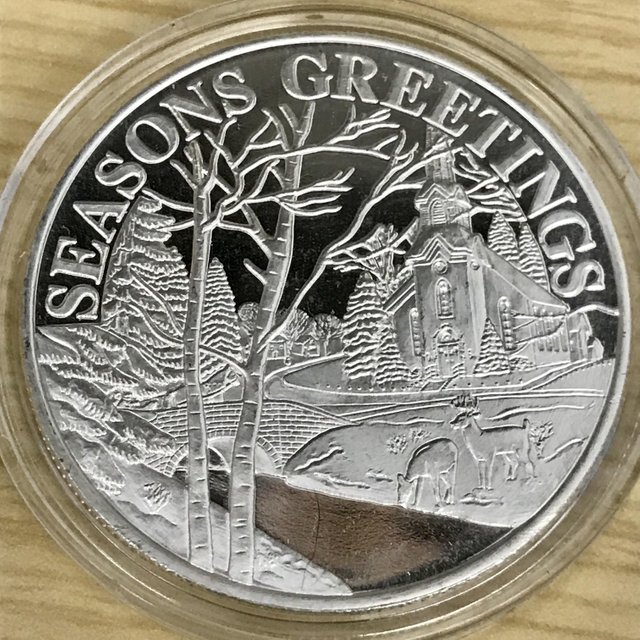 I would love to plonk myself down right in the middle of this peaceful winter wonderland.
The last piece and only coin of the bunch... it's Santa Mickey Mouse!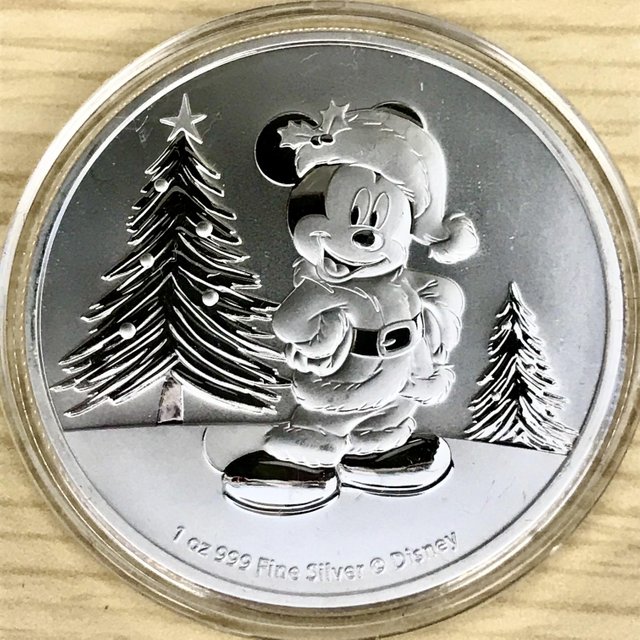 Being Disney, this is sure to appreciate over time.
I love Christmas and I love silver. It is great to be able to add to my collection without actually spending money. I merely exchanged paper currency for another type of currency.
HURRAH!
---