RCMP Commemorative Coin
Images of the red coated Royal Canadian Mounted Police (RCMP) are as iconic to Canada as maple syrup.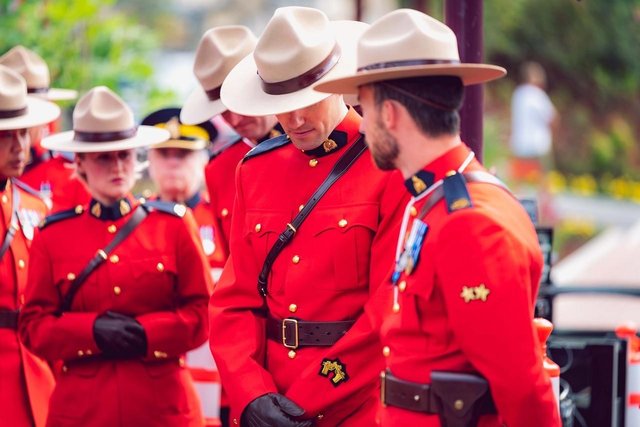 Royal Canadian amounted Police aka RCMP, aka Mounties.
This Canadian police force sprouted shortly after the country's confederation (July 1867). During confederation, the British colonies Province of Canada (later spilt into the provinces Quebec and Ontario), New Brunswick and Nova Scotia united to form a new nation, Canada. At the time, there was no centralized police force. Instead small regional agencies, the military, and courts shouldered the burden of law enforcement.
The new nation quickly moved to expand westward, and Canada purchased a vast region known as Rupert's Land. This area (later called the Northwest Territories) had been owned by the Hudson's Bay Company (an English business focused on fur trade and exploration). Under HBC, the area was largely self governed by hundreds of different indigenous tribes. To impose order and Canadian rule over the region, the North-West Mounted Police (NWMP) force was created and deployed into the area.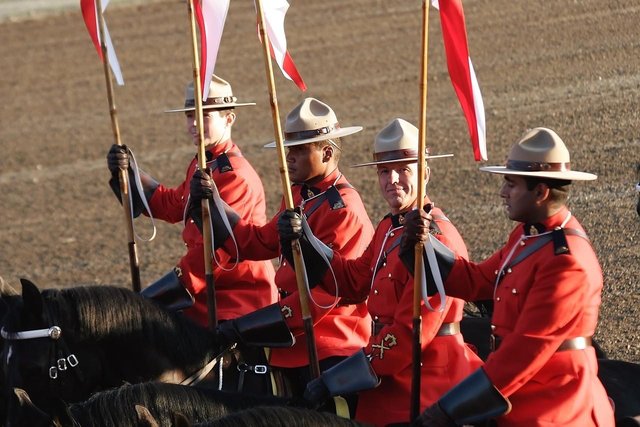 Mounties on horseback.
From 1873 - 1919 the NWMP played a significant role int the growth of Canada. The Mounties established forts and assisted with treaty negotiations between Canada and indigenous people. Additionally, they supported the completion of Canada's transcontinental railroad. The NWMP also enforced regulations throughout the Klondike Gold Rush which are credited with saving the lives of thousands of prospectors. The Mounties were also contracted to serve as a police force in the new provinces Alberta and Saskatchewan.
The effectiveness of the NWMP was stretched thin during WWI. Many Mounties were called overseas to fight, and national security work overshadowed many of the NWCP's traditional duties. After the war there was talk of disbanding the force by absorbing the police into the army.
However, a different route was chosen. Rather than serve as territorial police, the NWMP and Dominion Police (guards of federal buildings and landmarks) combined. This new agency, known as the Royal Canadian Mounted Police (RCMP), came to be on February 1st, 1920.
---
To celebrate the 100th anniversary of the RCMP, the Royal Canadian Mint released a stunning new coin.
Which I received as a Christmas gift. 😍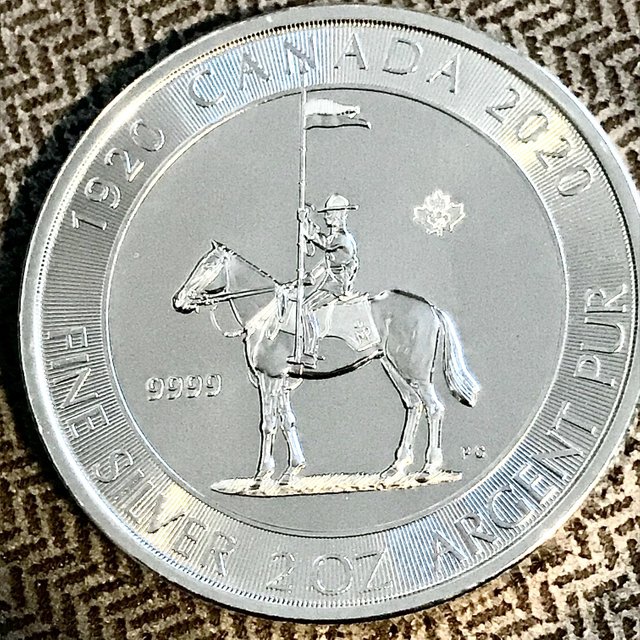 The coin
As I mentioned, this coin was issued by the Royal Canadian Mint. It weighs 2 troy oz and is composed of .9999 fine silver. The coin has a $10 CAD face value and the reverse features a maple leaf privy and a Royal Canadian Mounted Police officer astride his horse.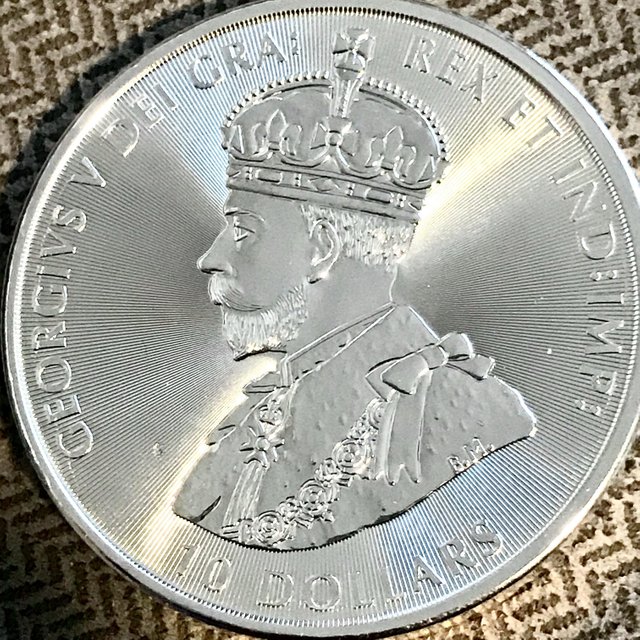 The other side.
On the obverse (aka face) of the coin is an image of King George V of England. King George V was the reigning monarch during the establishment of the RCMP. I appreciate the nod to history in this effigy and think the image is very well executed.
If yer thinking "ABOAT" stackin this coin, you better hightail it to yer local coin shop "eh".
🇨🇦 🇨🇦 🇨🇦
😁