SD Bullion Silver Coin Unboxing - 20 Ounces of Shiny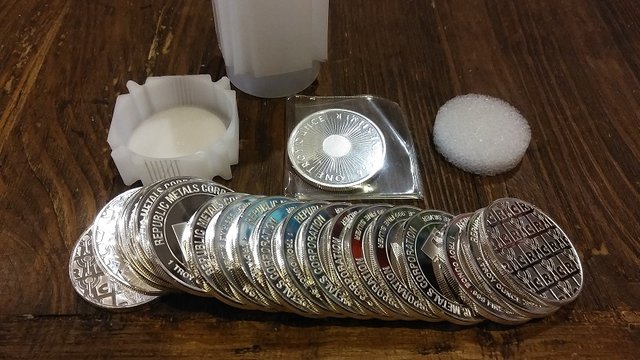 Cyber Monday Silver Purchase.
Silver is just so cheap right now that I felt the need to add a bit more to the pile. Since it was Cyber Monday I searched around for any of the silver dealers offering the best bang for the buck.
This year, I felt the best overall deal was at SD Bullion. I have heard of them and looked around their site before but I had never purchased from them before.
They were offering one coin at spot as well as decent prices for the rest. I had a few carts on different sites open with 20 ounces in each, and SD came in at the best price so I went with them.
---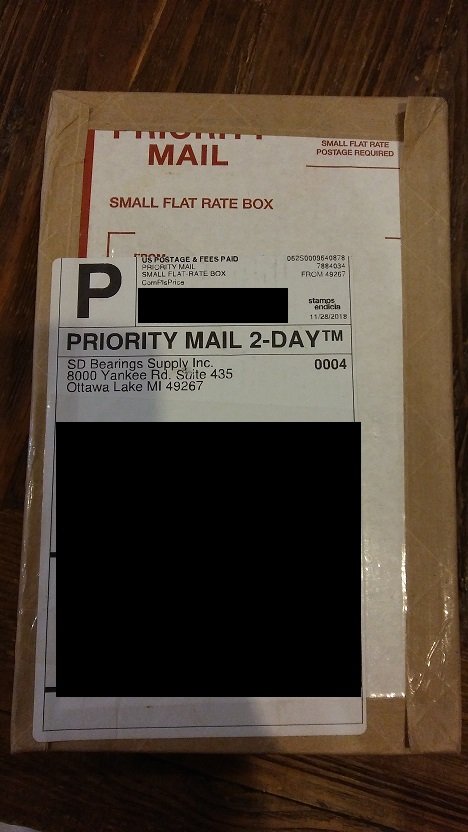 "SD Bearings Supply" sent the package. You know you can't just go around advertising that the package contains silver and a box with bearings would weigh a lot for its size too. Good camo there.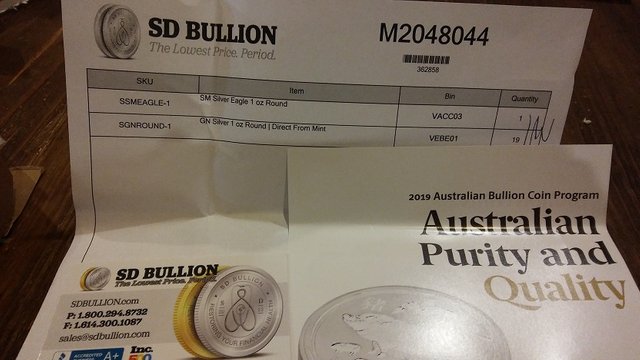 Paperwork included. Interesting that the price I paid is not on the invoice.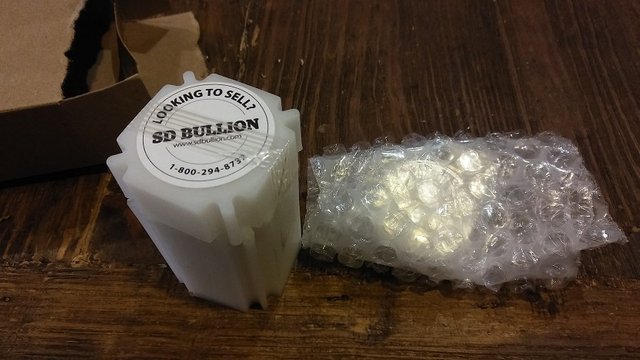 One tube and one single coin in a plastic floppy coin holder.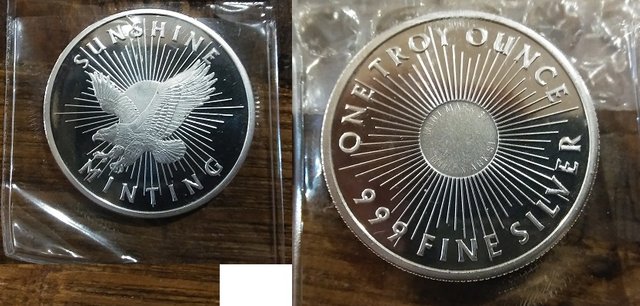 Front and back of the Sunshine Mint coin that I got at spot price.
---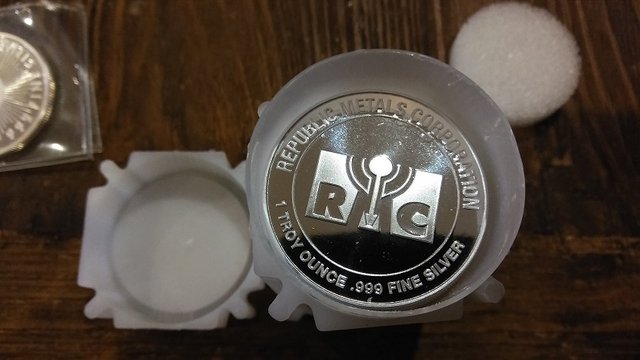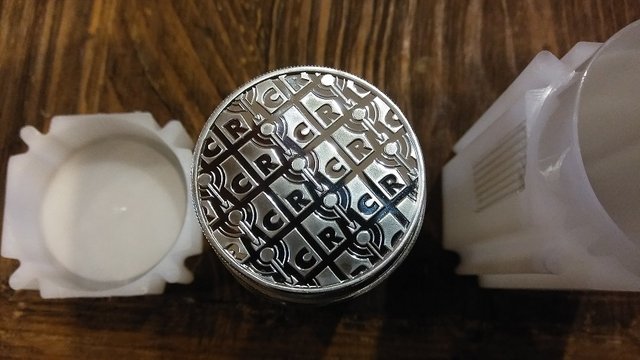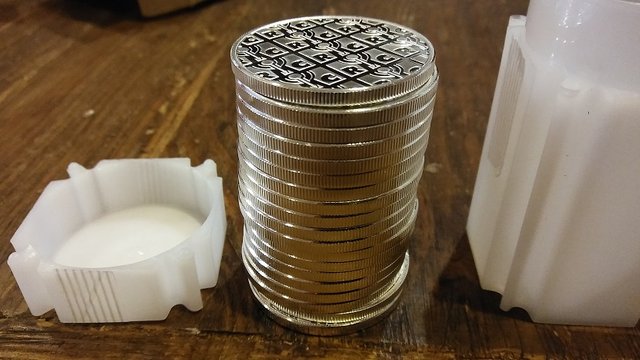 I had ordered "Generic Silver" on the SD Bullion website since it was the cheapest price. I got 19 coins from the Republic Metals Corporation. I am happy with that as RMC just recently filed for bankruptcy. If they don't get restructured and go out of business permanently it might make these more valuable in the future.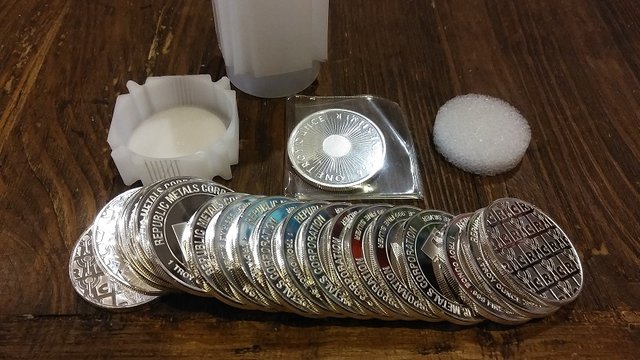 The money shot.
It is not a big purchase but it is making my treasure grow. Silver is just so cheap I can't imagine it getting much lower than it is today. The silver to gold ratio is obscenely high at 86 right now.
Silver is at $14.15. I think we will look back at this price and be kicking ourselves for not buying with both hands.