Official #Steemsilvergold Membership Post - 19th March 2020
Hello Steem Silver Gold!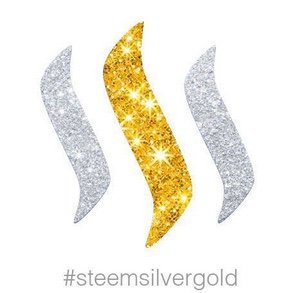 Well things are certainly HAPPENING around Steem. In case you missed it... a hard fork is about to go down that will copy Steem and all of our account info (wallet and all) over to a new platform - Hive.
Confused? ME TOO!
To read all that is happening, please check out THIS post. You may also want to hit up our resident community witness @guiltyparties. He is an admin in the new Hive discord and is filled with knowledge about the situation.
So what does this mean for Steem Silver Gold?
As I understand it, members will be able to exist on both platforms. However, most individuals sound like they will be migrating their focus to Hive. From Steem Silver Gold to Hive Silver Gold? Or as @summertooth hopes Silver Gold Hive? All of this is TBD. It is a confusing but exciting time and we are sure to be in for quite a ride.
Membership
Thanks to a nomination from @silversaver888, we have a new community member. Please welcome @cve3 to Steem Silver Gold. He has been on Steem for ages - at least two years! Over this time he has shared many pieces from his stack. Though known for long hiatuses away from the blockchain, his posts have caught the eye of several members the past few months. Please take a moment to welcome @cve3 to SSG.
If you are interested in nominating new members, please make sure nominees have a track record of posting about metals and of building relationships with community members (ie. consistent posting with a track record of posting about silver and/or gold, replying to comments on their posts , commenting on posts of other community members). The friendships we form will be what sustains our group through the growing pains of Steem.
PS - If you were once a member of Steem Silver Gold and do not see your name on our member list, you were likely taken off of the rolls due to lack of posts or comments in 6 months. If you have returned to Steem, please let us know. We are happy to add you back to this lists.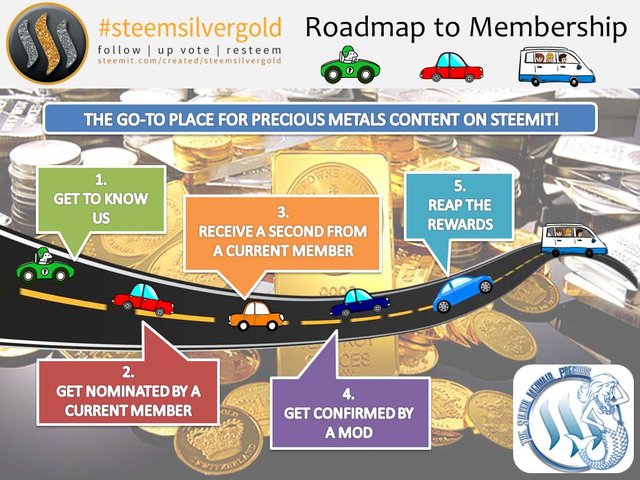 ---