New Silver : 2019 Succubus Rounds
So, it's been a long time since I've made a Silver related post.
I've been rather distracted between work, finally getting my 3D printer, and an upcoming job change.
So, I've got some new Silver, some of @phelimint's 2019 Succubus Rounds !
I bought 2 of them this time.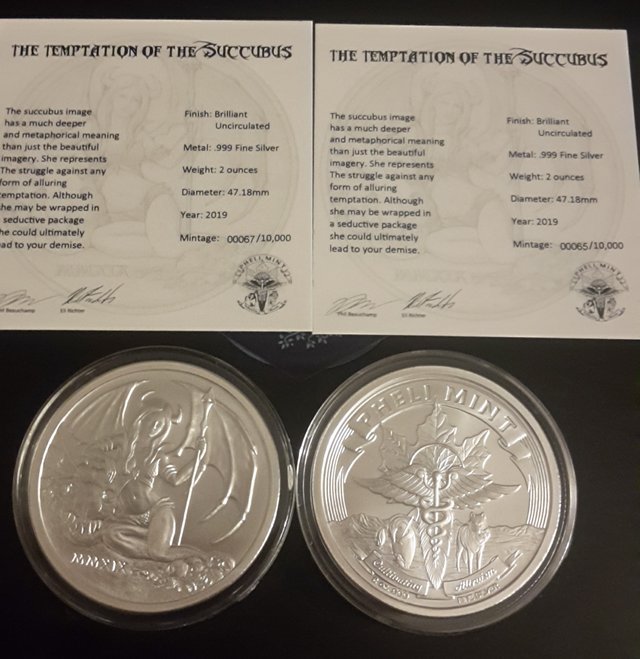 One to complete my own collection, and one for the next #monsterraffle (I imagine it'll be in December ? I'll be out of the country from 17th December till ~10 January, so my prize'll probably ship a bit later than others, for those interested.)
They've both got a nice COA, in the 60/70ish of the total mintage of 10,000.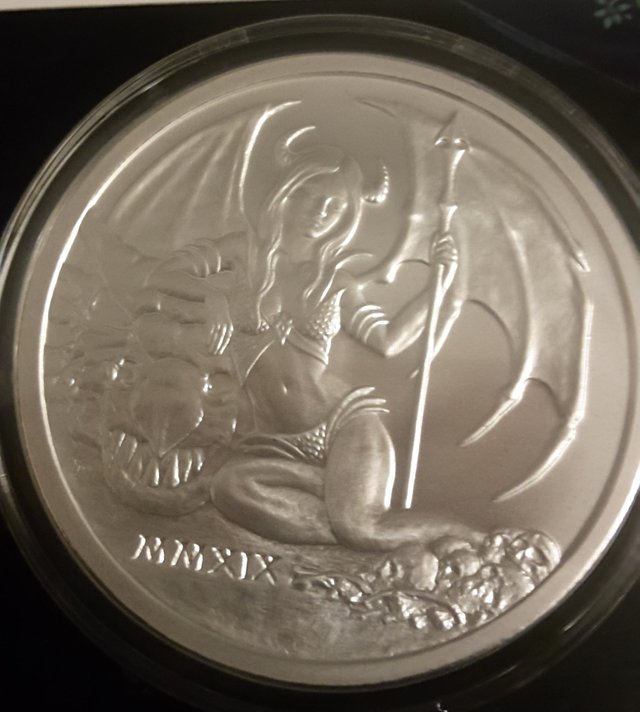 I don't have a very good camera, so it might show the details a bit better to use the artwork from @phelimint's blog posts :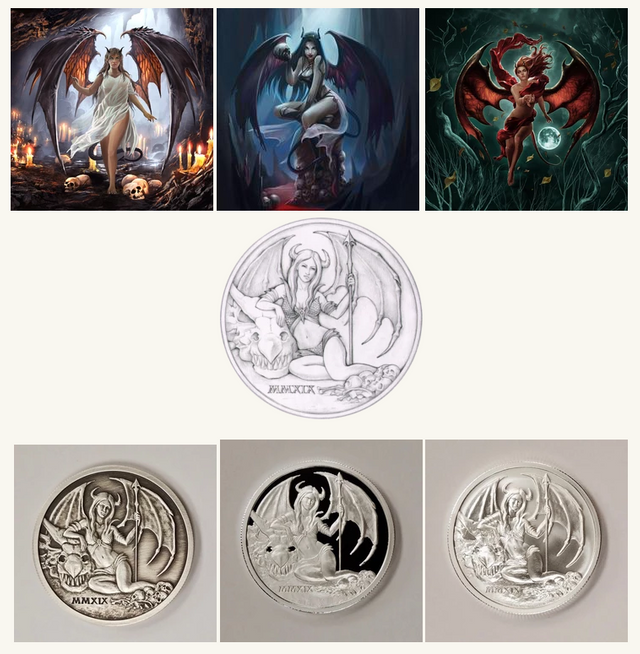 Here, we've got the artworks for the 2016, 2017 and 2018 rounds, as well as the finished round for the 2019 rounds.
I linked the highest quality rounds above, those with antique finish: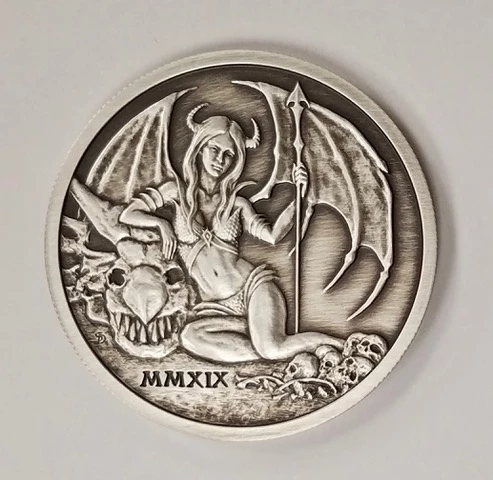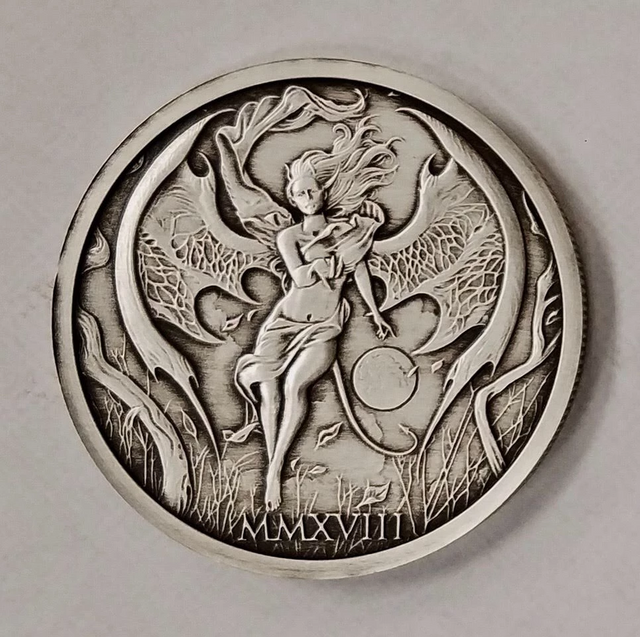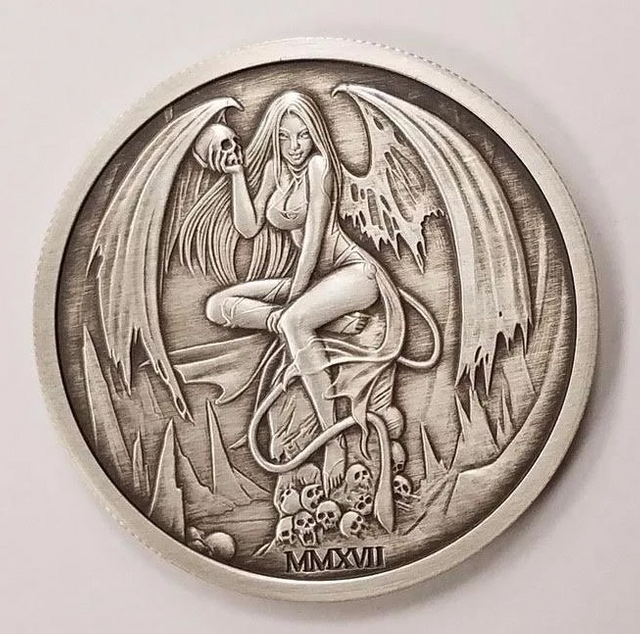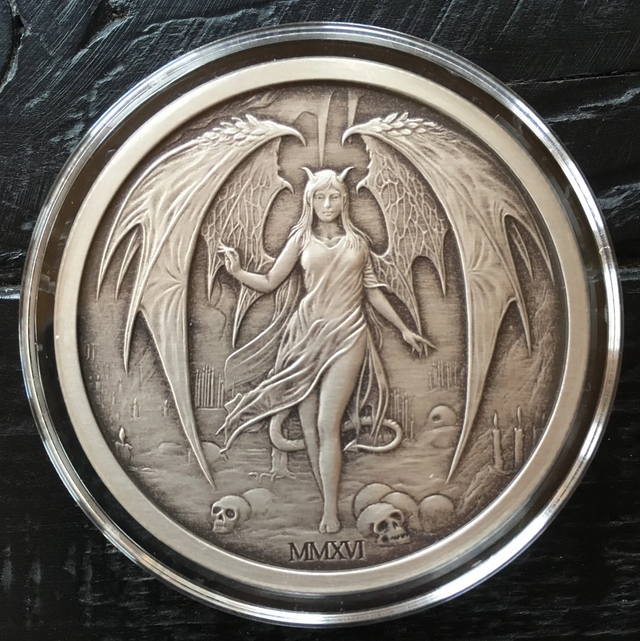 Anyone interested in the collection can peruse all the different variations here:
https://www.phelimint.com/collections/temptation-of-the-succubus
Now I'm wondering what 2020 is going to look like... 🧐