1990 Aloha from Hawai'i Dala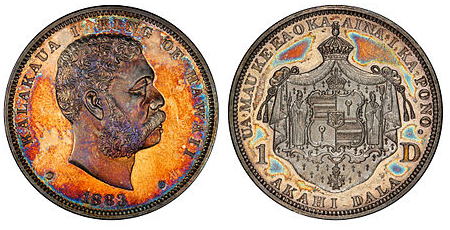 The dollar or dala was the currency of Hawaii between 1847 and 1898. It was equal to the United States dollar and was divided into 100 cents or keneta. In 1883, Kingdom of Hawai'i official silver coinage were issued in the denominations of one dime (umi keneta in Hawaiian), quarter dollar (hapaha), half dollar (hapalua) and one dollar (akahi dala). 26 proof sets were struck by the Philadelphia Mint and contained the umi keneta, hapaha, hapalua, and akahi dala. 20 proof specimens in the denomination of an eight dollar (hapawalu) were also struck. The Kingdom of Hawai'i desired to conform to the United States silver coinage denominations and selected the umi keneta over the hapawalu. The silver coins issued for circulation in the Kingdom was struck by the San Francisco Mint.
---
1990 Aloha From Hawaii Scenic Series No. 7: Kilauea Iki, Hawaii
1 oz, .999 fine silver, yellow toning
Photos by @silversaver888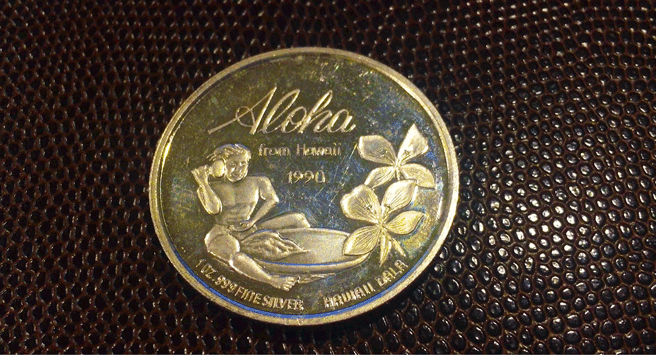 ---
The reverse depicts
the island's culture of Poi making
. See the photo below ⬇️of a young man wearing a
malo
, or loin cloths — traditioanlly used when pounding steamed taro roots using stones and wooden boards.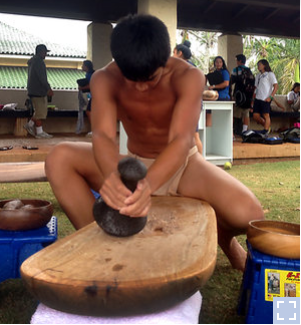 ---
Thank you for viewing this article. I will see you again soon!

@silversaver888