FREE Gold !!! You Will Thank me For This, You Would Be CRAZY Not to Look At This Post and Get FREE Gold !!!
I went to my Post Office Box This Morning and Low and Behold I Got FREE GOLD !!!
Now It's Time for You To Get Some FREE GOLD Too...........One Utah Goldback, Pretty Cool.
Here Is What The 24K Gold Pure Note I Got in The Mail Today Looks Like..........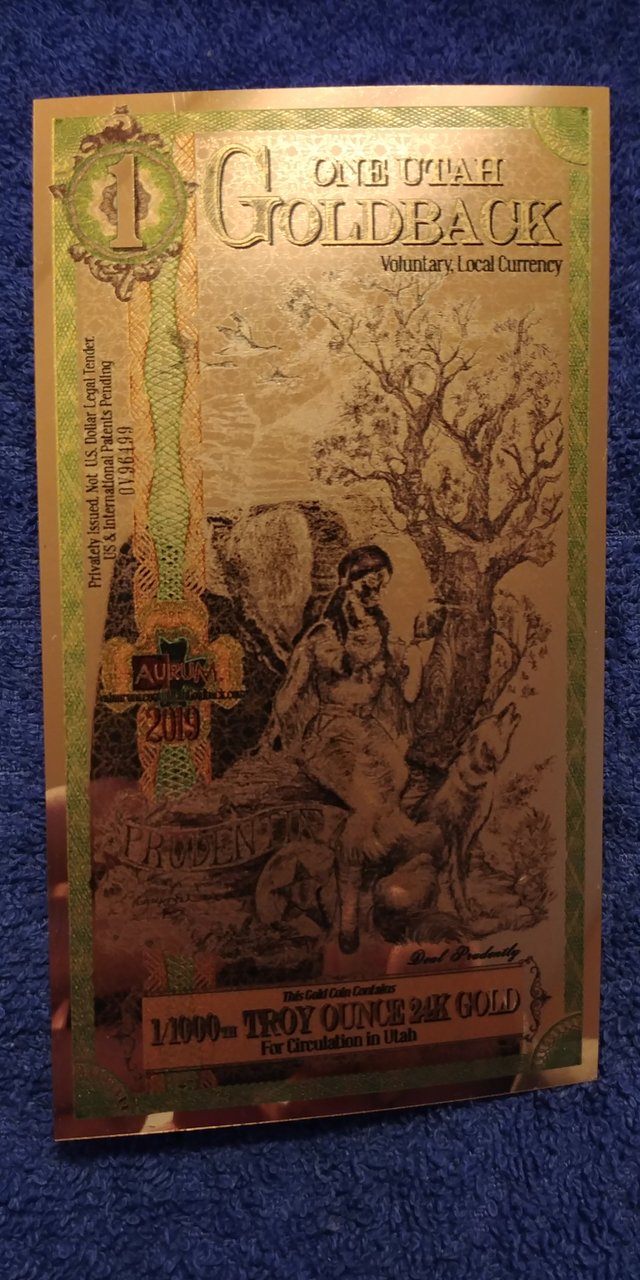 Beautiful Note that is like Looking Into a Mirror as you can see my Hand in the Reflection of The Picture.........
The Reverse of The Note That You can Receive for FREE...........1/1000 of a Troy Ounce of Pure 24K Gold.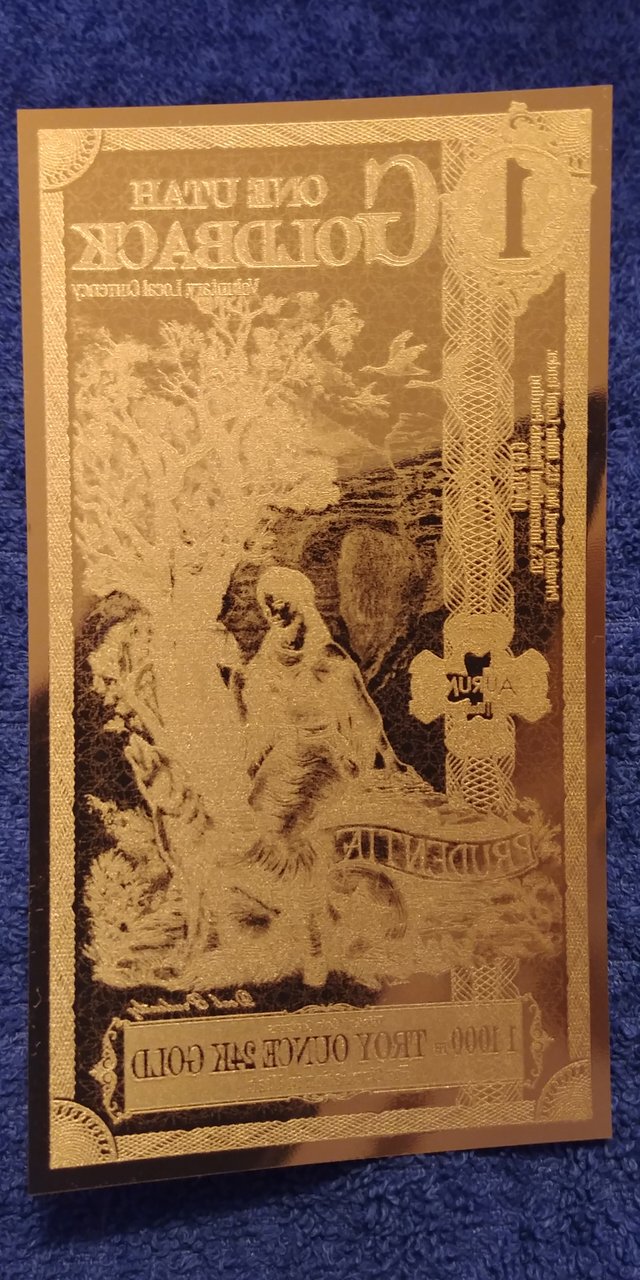 When You Order and get Your Gold Note They Will put a Newsletter in the Envelope Too, That Looks Like This........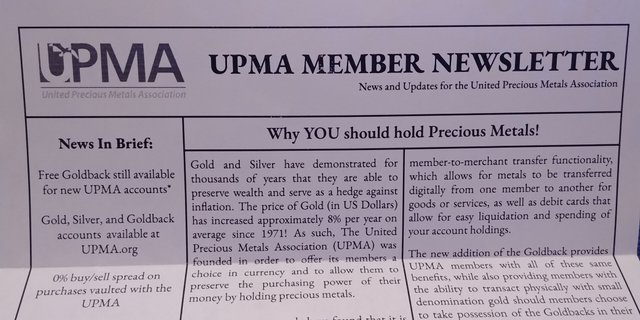 So Go Get Your FREE GOLD and become a Member of United Precious Metals Association. It is a NON-Profit Organization
You Can Go To This Link to READ All About It. I Encourage You to Do So and Get Some FREE GOLD in the Mail Today......
https://www.upma.org/
Is Anybody Else Giving You FREE GOLD Today ?? I Don't Think So.........
You Can Thank Me @stokjockey By Kicking Me a BIG UP VOTE and Re-Steem This Post so Everyone can Get Some FREE GOLD.......
Keep On Stackin' Anyway You Can....
If you enjoy content such as this then please feel free to UP Vote........
Follow me here on Steemit & Palnet @stokjockey
Also Support all of the Silver & Gold Stackers as well as #steemsilvergold !!!