Today's $ale
Toxic Pours
A little about myself, I have only been pouring silver for 2 months. It has becone an addiction to me. I find myself pouring something everyday. Now My Wife says it's time for me to start selling some pieces.
So here is what I have. IF YOU ARE INTRESTED ANY ANYTHING PICTURED, THE PRICE IS $2.50 OVER SPOT. Spot is currently at $14.84
Sand casted items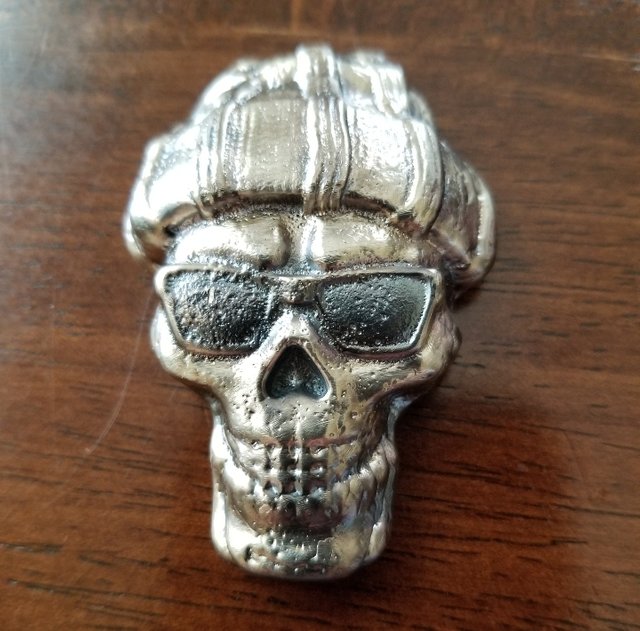 Be happy skull, 1 available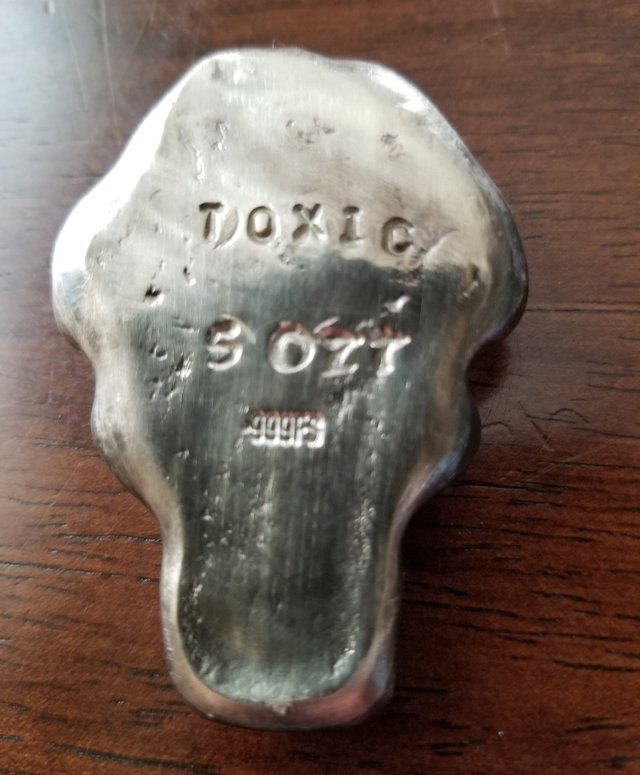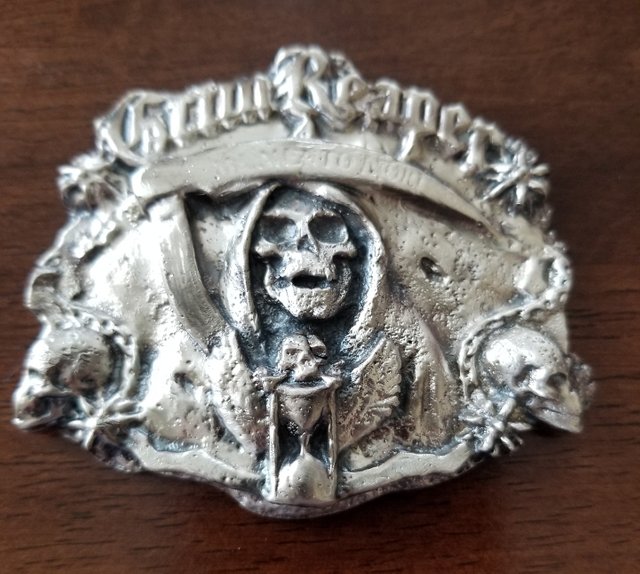 Grim reaper, 1 available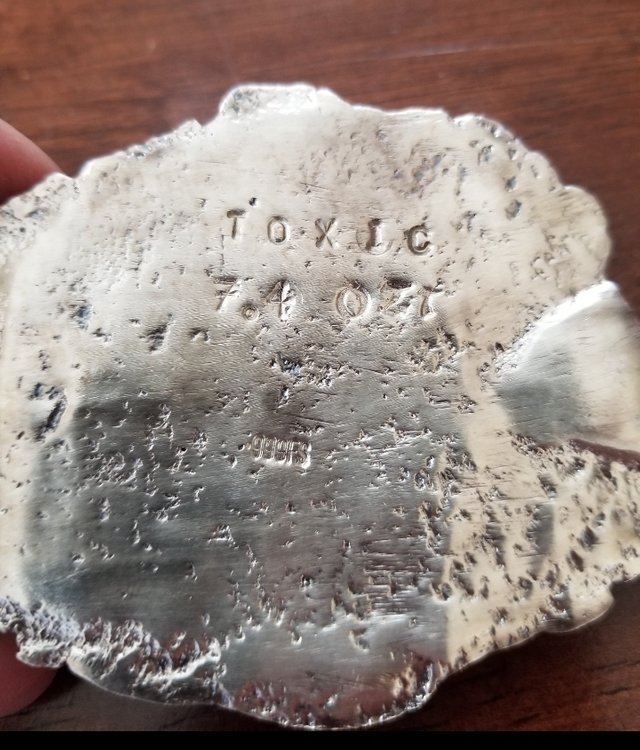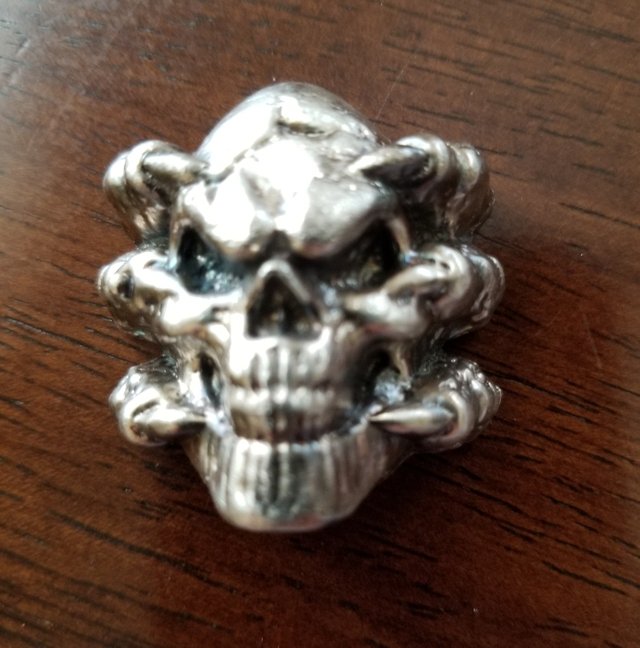 Claw skull, 2 available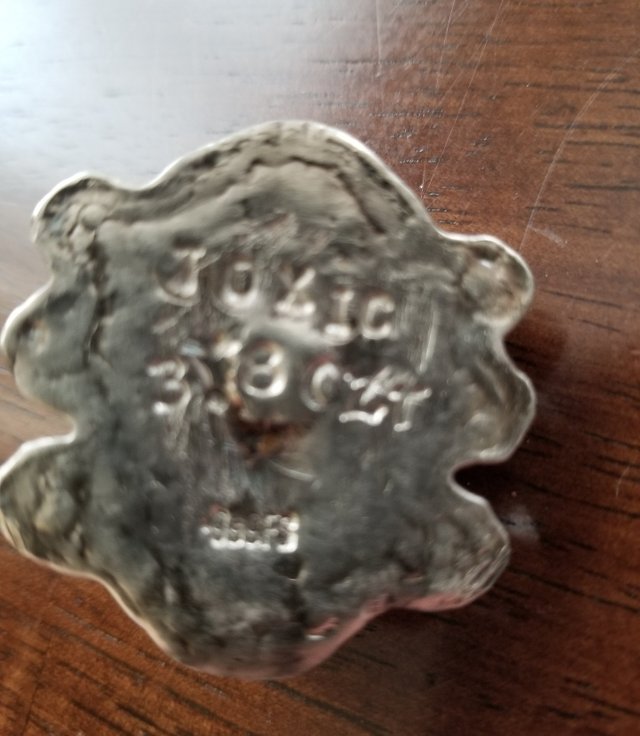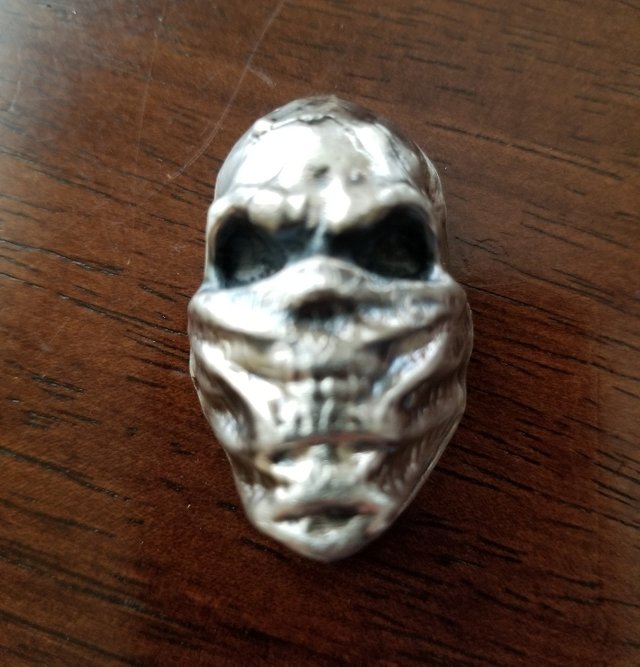 Biker skull, 2 available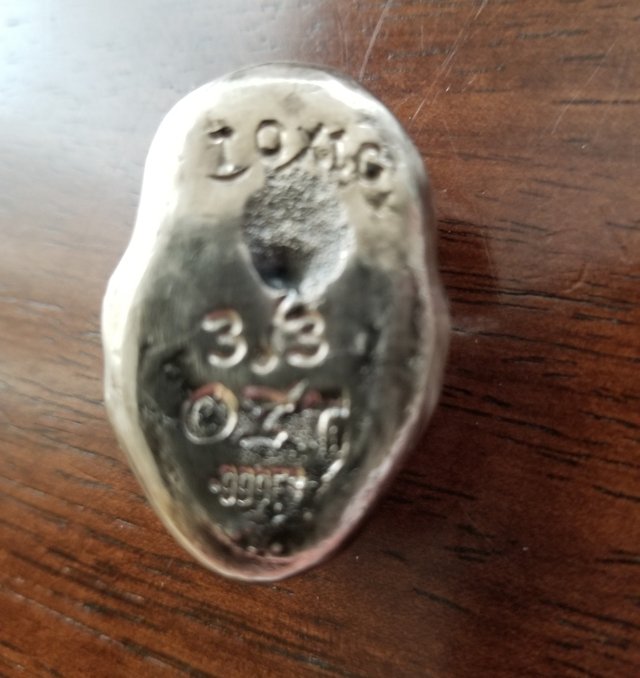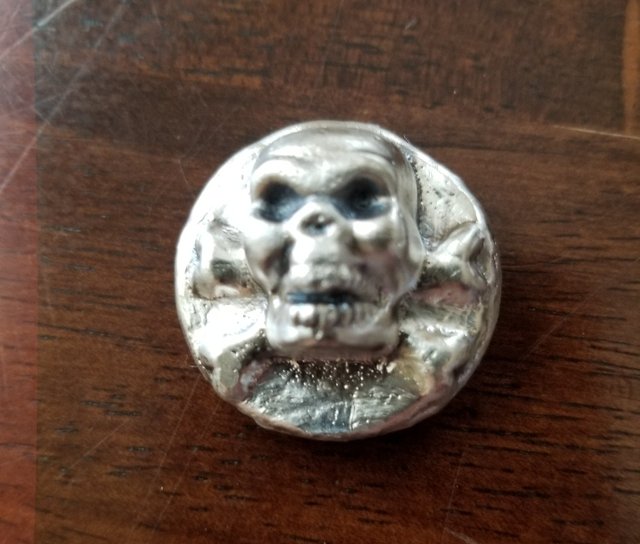 Jolly roger round, 2 available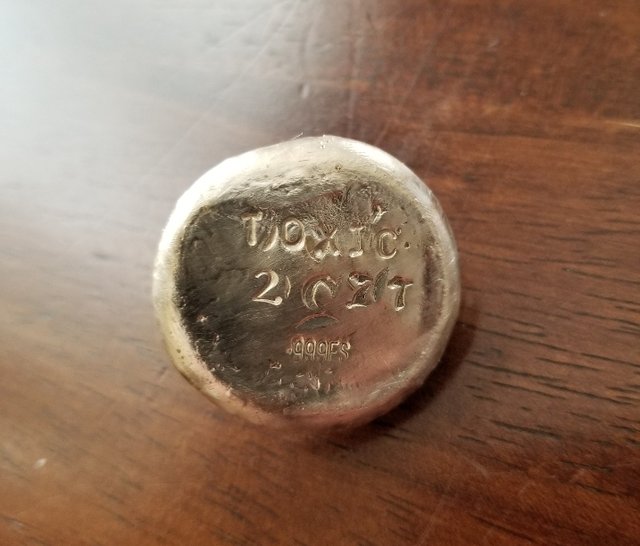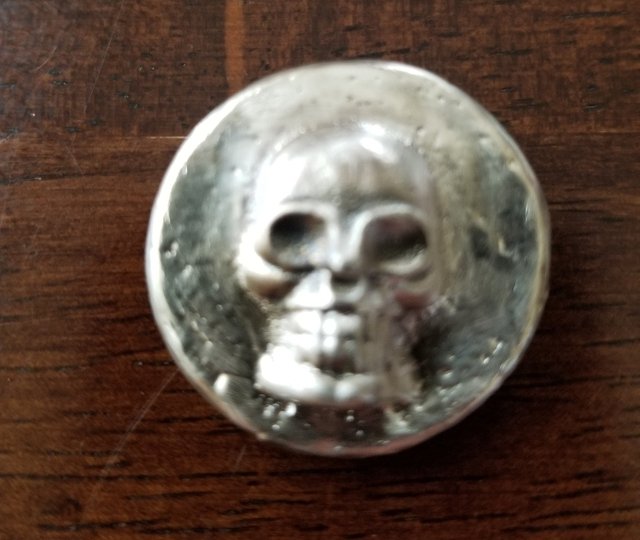 Skull round, 2 available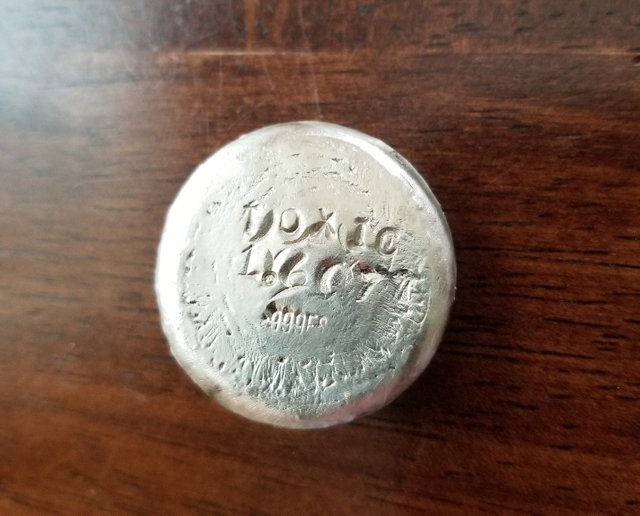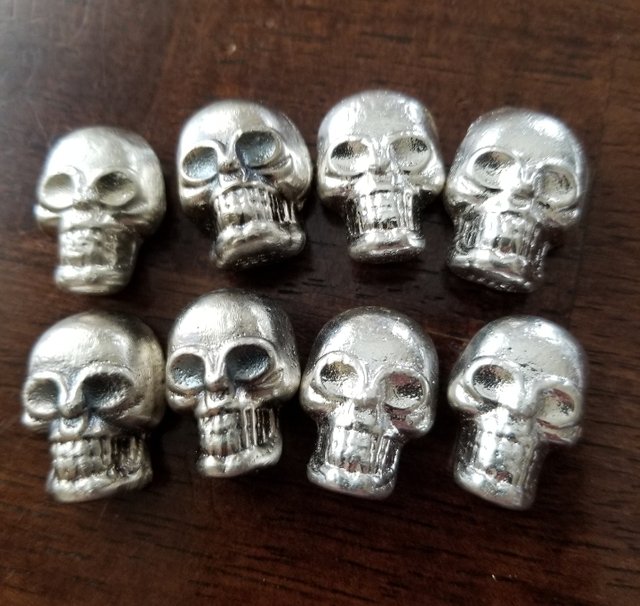 Mini skull, weighing between 14 grams and 26 grams, 8 available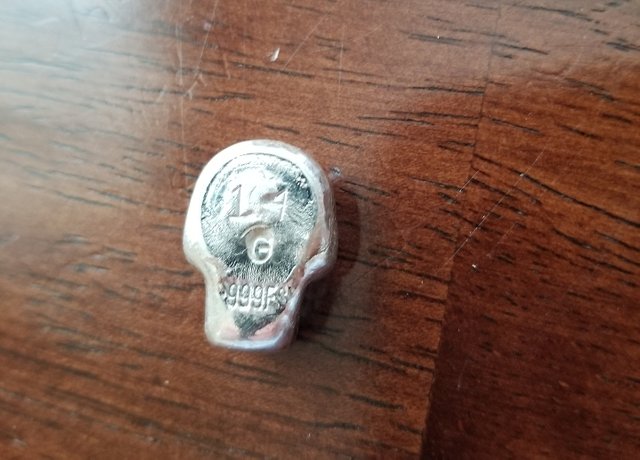 wood pours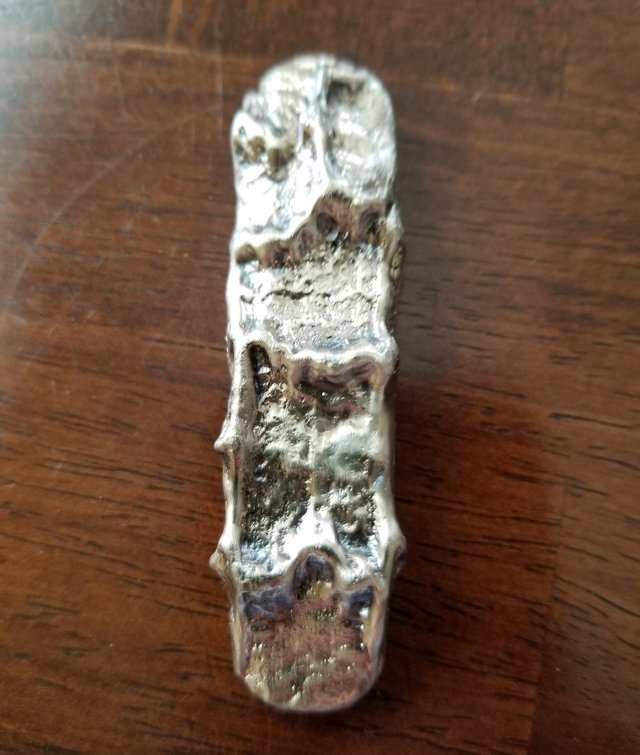 Ceder, 3rd pour and antiqued. 1 available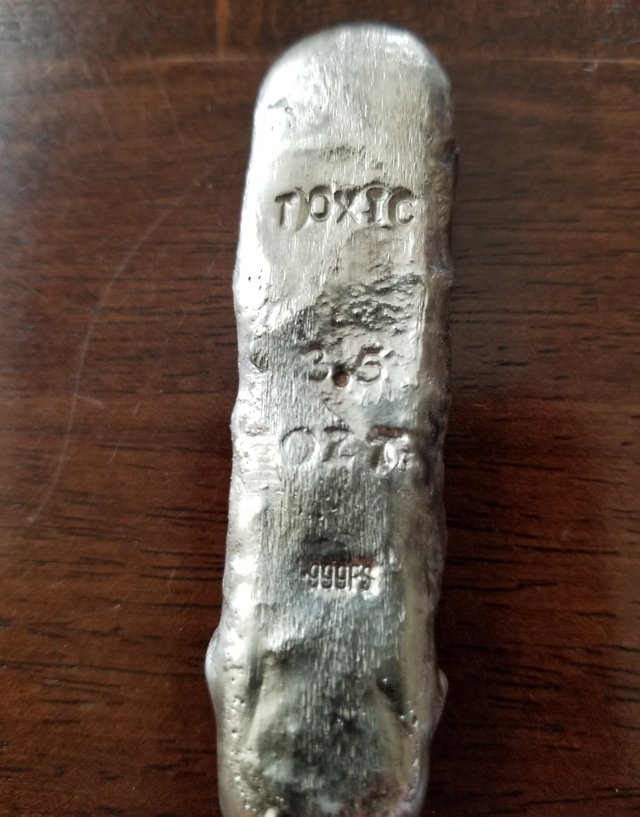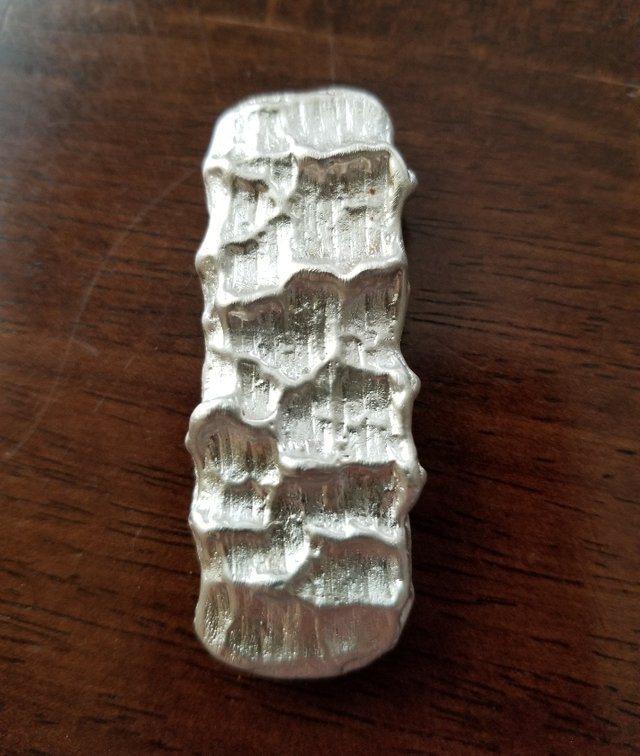 Ceder, 3rd pour, 1 available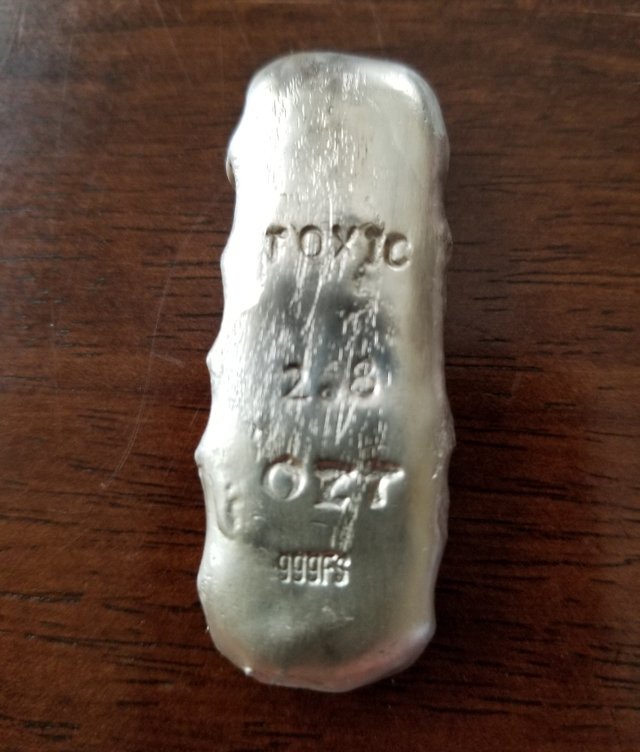 Graphite mold pour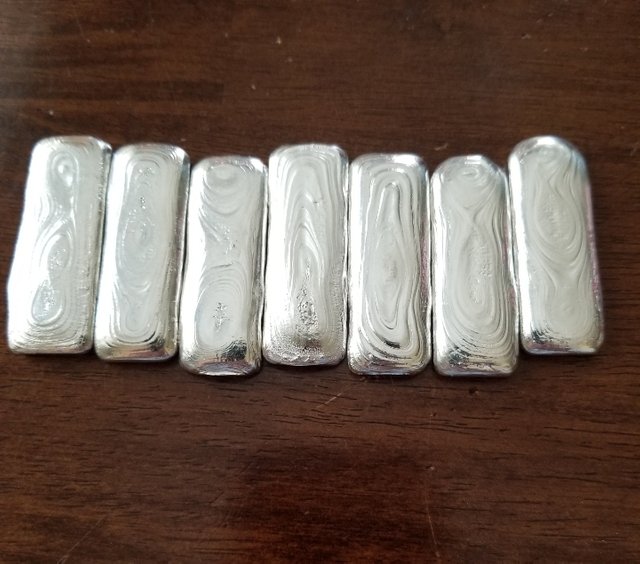 1.5 oz Kit Kat Bars, Weighing in at 1.4 oz to 1.6 oz these are numbered with a limit of 25 every being poured.
25 available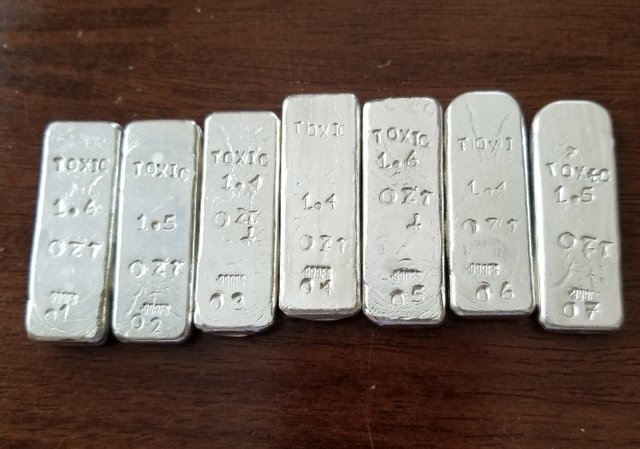 Well thats it for today, sale will run through Sunday Night at 7pm CST. These are limited and are a 1st come first get deal. Shipping is free if your order is over $100.00.
You keep Buying and I'll keep pouring!!!
Thanks for stopping by