A little love from @armshippie.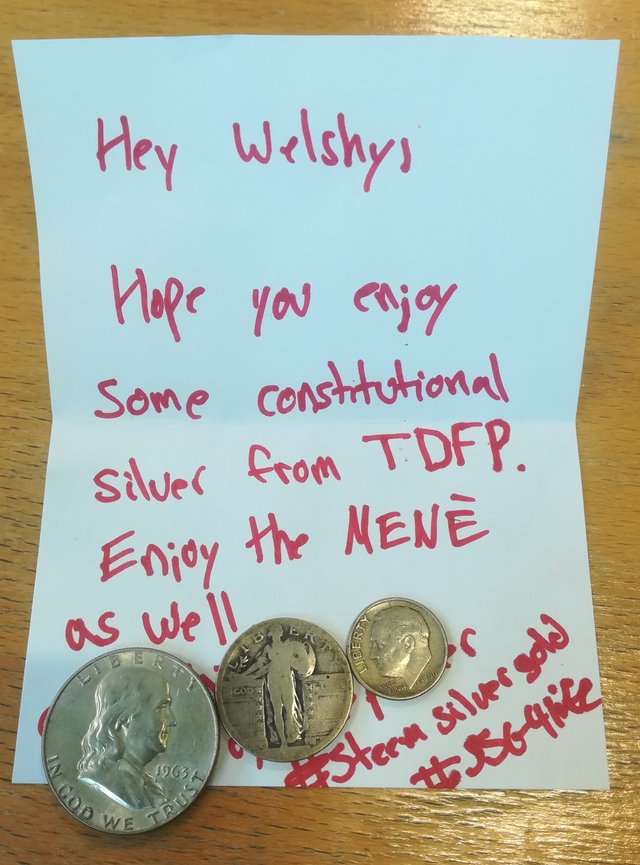 Way, way, way, way back and then go back some more, a good friend, @armshippie, was having a fundraising raffle to help support a side project of his (@tyedyefirepower). I was almost unlucky and missed it, but managed to grab one of the last spots in the raffle and I'm so glad I did.
https://steemit.com/steemit/@armshippie/raffle-fundraiser-drawing-we-have-some-winners
So yep, that's from way back in April 2018, it seems a lifetime ago now doesn't it??
So what was I lucky enough to win: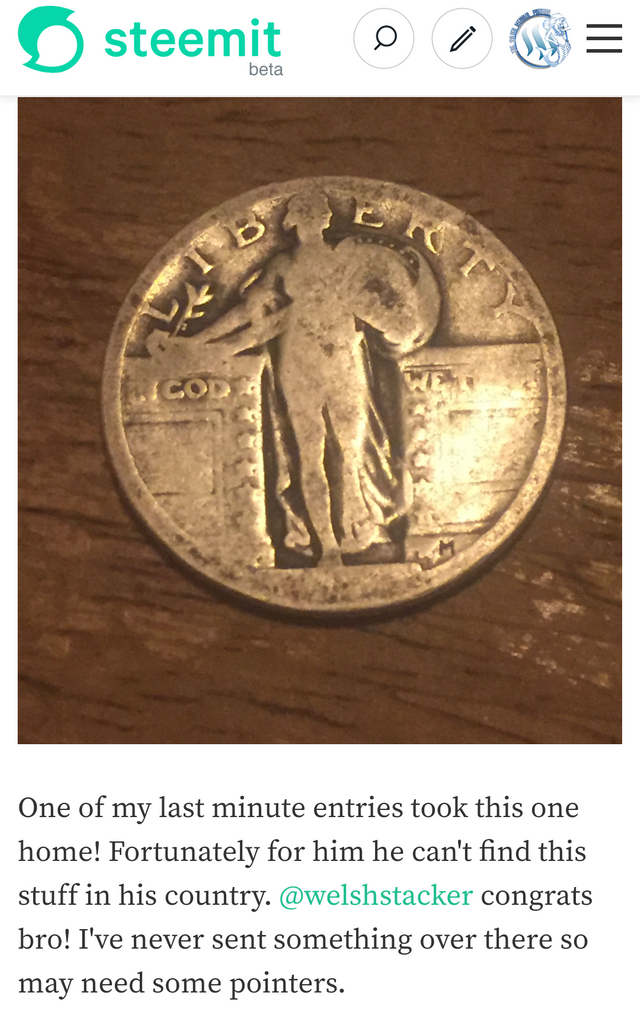 Living here in the UK, I really hate the fact all our silver coinage was taken out of circulation long before I was even born. I've never kept it a secret how jealous I am of the Yanks and their constitutional silver.
Being the kinda guy Hippie is and knowing how much I love "junk" silver he told me that if I could wait a till he managed to find some other coins he'd included them in the prize.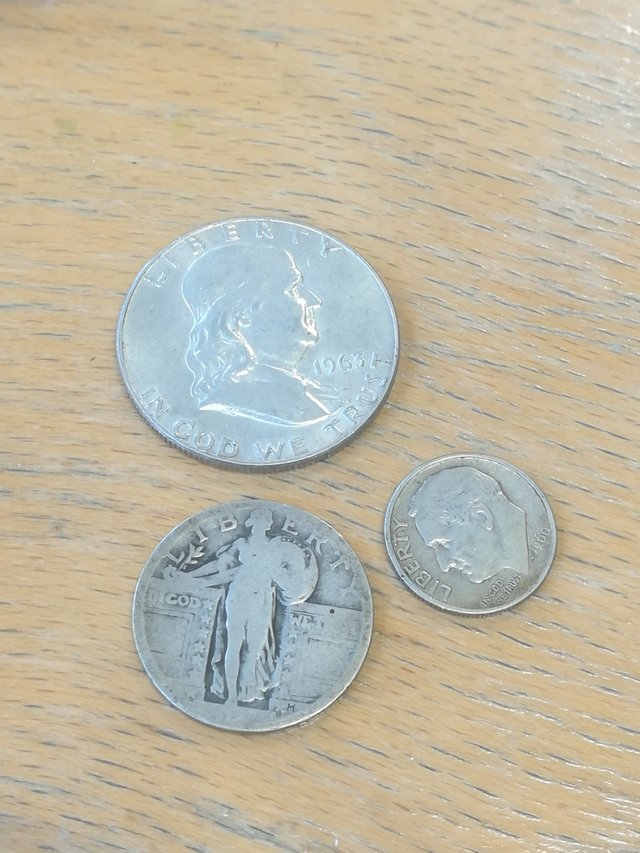 And boom just like that, the Eagle has landed!!
1963 half dollar
1960 one dime
Unfortunately the quarter dollar has had its date warn smooth, but it's still a kick ass standing liberty (1916-1930).
THANK YOU BUDDY, THEY ARE AMAZING. They are going straight in my keep box, in my safe.