We're very proud of our National Health Service: Two coins to show our love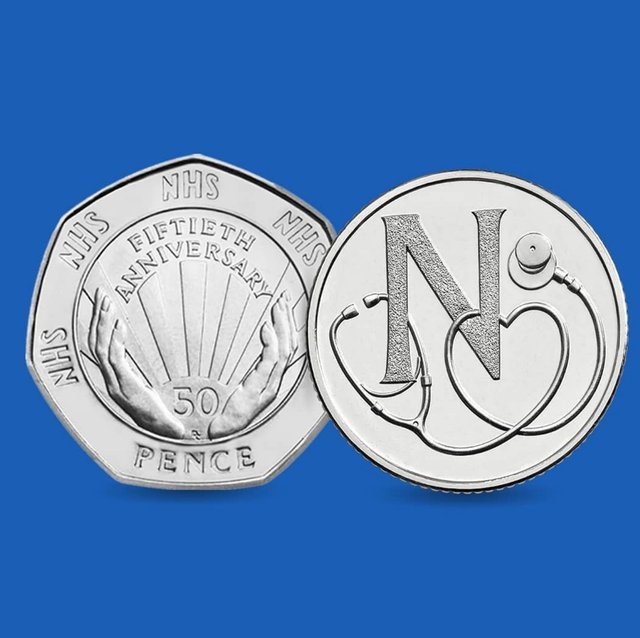 Over the years, our National Health Service (NHS) has seen its fair share of emergencies. Yet 2020/21 has seen it stretched to the limites like never before.
I'm very proud to say I've been working for the NHS for well over 10yrs now, and never have I been stretched so fine and so much pressure put on my colleagues to keep the service running.
So for no other reason than my love for me job and coins I thought I'd share with you 2 circulating coins you could possibly find in your change here in the UK. Neither coin has any particular value above face, but still they are both very nice additions to add to your collection.
The 2018,50p NHS coin, and the 2018/19 10p, "N" coin have both been making their way up the collection chart this past year, and that's solely on what they represent. Time will tell if their value will rise??
Want to find out more about gold and silver? Get the latest news, guides and information by following the best community on the blockchain - #silvergoldstackers. We're a group of like minded precious metal stackers that love to chat, share ideas and spread the word about the benefits of "stacking". Please feel free to leave a comment below or join us in the community page, or on discord.