The Steem Sister Show - Episode 04 // Our Wildest Customer Service Experiences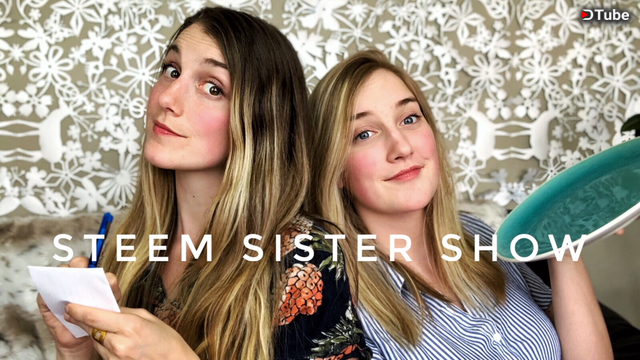 ---
Welcome to the fourth episode of the Steem Sister Show!
Your hosts are @coruscate and @maryjaney. Two sisters using the Steem blockchain to chat about our life experiences and provide a little entertainment value to our fellow Steemians. We just want to say a big thank you to everyone who has supported this show so far and has been following along on this crazy ride!
What is the Steem Sister Show All About?
We aim to bring more "non-crypto" related content to the Steem Blockchain. Although there is nothing wrong with this kind of content (@corsucate even posts on crypto related material sometimes) – we want to help create a better onboarding experience for new users. We talk a lot about attracting new users to the platform – but if the trending page is filled with crypto posts and flagging wars, they are likely to lose interest quickly.
We hope that by creating content that is more similar to what they are used to seeing on other social media sites – they will feel more excited about being here and creating content of their own! If they see this type of content being celebrated here… they are more likely to engage.
How Does It Work?
We pick a topic every week, and then throw totally random questions about that topic in a hat and go back and forth. We always have a mix of our own questions and some audience questions. Our rule is that we cannot tell each other our answers before filming! So you guys are getting our raw, unfiltered reactions here.
Every week we announce the next week's topic so people can submit questions.
Want to win some SBD??
If we chose to answer your question in the next show… we will send you 2 SBD! Now that's some easy money.
This Week's Topic – Our Wildest Customer Service Experiences
Last week, we were chatting about the fact that have both worked tons of customer service jobs and probably have a ridiculous amount of stories. We got a mix of question from the audience regarding some funny moments, and questions about the work in general.
I think this is our best episode yet! We both have a lot to say on this topic!
Here is a list of the topics covered in today's episode:
"What is your grossest customer service story?" (You guys don't want to miss this one… both of our stories are HORRIBLE)
Audience question from @felix.herrmann - "What was the worst attempt someone made to get your phone number?"
Audience question from @ralk98 - "What is the most demanding customer you have ever worked with?".
Audience question from @oxygen02 – "What do you do if someone asks a question you don't know the answer to?"
"What makes a customer annoying?" (Basically… in the words of @bethwheatcraft… don't be a douche canoe. Thanks for the sage wisdom Lady Steem)
"What is one of your most unexpected customer service experiences?" (Mary's story is really sweet… and Lea's is … unexpected.)
"What is the meanest thing you have ever done to a customer?" (Don't worry… neither of us have spat in your food)
We try to keep each episode to approximately 20 minutes… and so we are working on getting through each question faster so we can cover more topics in each episode!
By the way… stick around to the end for an embarrassing outtake…
Next Week's Topic : Habits and Rituals
Next week's topic is going to be a bit more uplifting as we discuss various daily/weekly/monthly habits we each have to improve our lives. For example… what does our morning routine look like? What kind of habits do we build into our day to help us live a healthier, happier and more balanced life? We will also discuss what habits we WANT to implement, but are struggling to make a reality.
If you have any questions regarding this (semi vague) topic – please shoot them below! If we answer your question next week – we will send you 2 SBD!
That's a Wrap!
We hope you enjoyed watching this week's episode about Customer Service! We certainly had a fun time filming it and swapping crazy stories! If any of you have ever worked a customer service job… it would be fun to hear one of your craziest stories too!
Thanks for watching and we'll see you guys next week!
With Love,
The Steem Sisters
@corsucate and @maryjaney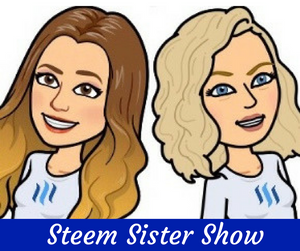 ---
▶️ DTube
▶️ IPFS