{ REMINDER } Steemskate Bounty Contest. Participate and win SKATE TOKENS + Bonus SKATE TOKENS for Delegators
Hello everyone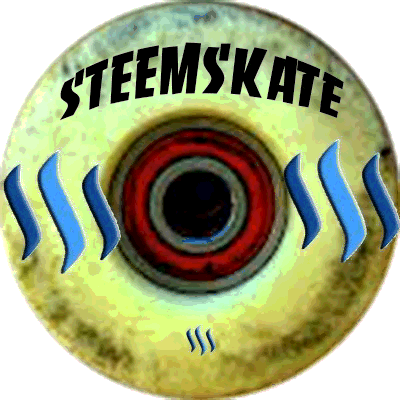 If you take a look at our previous posts, you will see that the first skateboarding token on Steem Blockchain will be issued on Steem-Engine on 10 September.
In order to celebrate our token creation, we are throwing in a contest so you can also get your hands on that token.
Steemskate Bounty Contest
We will be giving 10,000 SKATE TOKENS for free. Here is what you have to do :
Write a blog post or film a video talking about us (@steemskate). You can talk about your personal experience with Steemskate, about the people you met or if you just found out about us you can just spread the word that the SKATE TOKEN will be launching soon.
Use #Steemskate as your first and #Skatetoken as your second tag
Your Blog must be more than 200 words and videos must be over 1 minute
Link you post to your social media and post a screenshot bellow. That can be Twitter, facebook, instagram etc.
The deadline for Steemskate Bounty Contest will be on September 8.
People who participated will be sharing 10,000 SKATE TOKENS.
Delegate and Earn SKATE TOKENS
Delegators will be receiving a certain ammount of the minted tokens meant for them (600,000) monthly depending on the ammount of SP they delegated.That means that they will share 50,000 tokens monthly (600,000 Tokens / 12 months = 50,000). The higher the delegation, the more tokens on your Steem-Engine wallet.
The Steem Power Delegated to us will be used to vote exclusively skateboarding content and give all skaters the appropriate support. Whether we like it or not, a big upvote is a huge motivation.
If you want to learn more about SKATE TOKEN or about our community check out our latest posts :
Find us on