Steem Crystals
A wonderful, chaotic, humorous and non hectic science fiction fairy tale in pixel art style. This decentralized game built on the Steem blockchain will change your life, rescue Steem and make this environment the most imaginative place in the entire universe.
---
This is a test!
---
Earn and trade ultra rare collectibles, fight heroic bosses, save and impress the sweet princess Leya and be back in your space loft on planet gama in time for dinner.
Luke Steempower, the broken and pathetic hero, embarks on a breathtaking journey. Follow the path of power in order to save Steem and the whole universe from demise once again.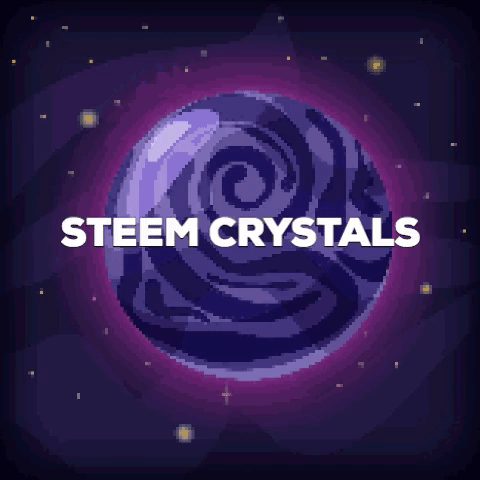 The journey begins...
In a distant galaxy in 2020, John Steempower awakes from a long, artificial cold sleep. The Steem price dropped and the crypto universe is on the verge of collapse.
Chapter I: The ICO
Today's your lucky day, because the ICO (Initial Crystal Offering) starts now. This precious and ultra rare Crystals are limited and will play a central role in the game and in rescuing this blockchain.
---



10 Crystal = 10 SBD (Buy now)
100 Crystal = 100 SBD (Buy now)
98,000 of 100,000 Crystals are remaining

---
Crystals are capped, the issuance volume is 1 million Crystals. 70% of the Crystals will be mined in the game (game-is-mining), 10% will be used as user and team incentives, 10% are sold through the ICO and 10% remain with the team. Crystals can be traded on the market.
Chapter II: The Starter Set
To play Steem Space you need a Starter Set. The Starter Set includes the hero Luke Steempower and one spaceship.
May the Steem force be with you.