Psychology Addict # 50 | Why Good People Do Evil Things?
Disclaimer – this post discusses the actions and fate of a Nazi officer, as well as killings and infliction of physical pain unrelated to the Holocaust.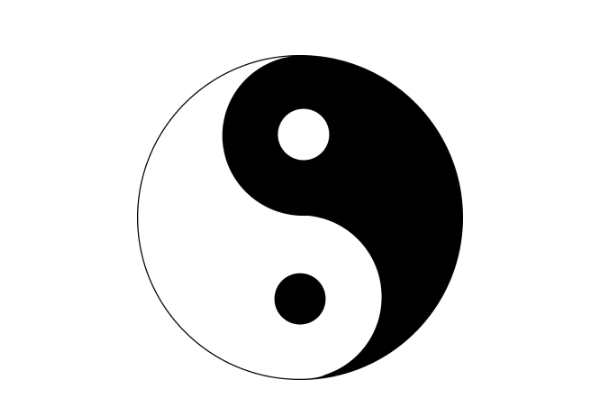 The origins of human's moral convictions was the topic I briefly discussed in my previous post, which I ended proposing that as well as from social learning moral convictions result from innate predispositions (e.g. fairness and cooperation) all humans are born with. But, I also added that as well as altruistic predispositions humans are also born with selfish and competitive tendencies.
To this @agmoore reflected on extreme, contradictory human actions such as mass killings and selflessness for the greater good of others, and queried:
Is there a little bit of each extreme in all of us?
Because this is a very good question I decided that instead of replying to it through a comment I'd better dedicate an entire post to it (although, one could easily write 50 articles about this!).
The Evil Within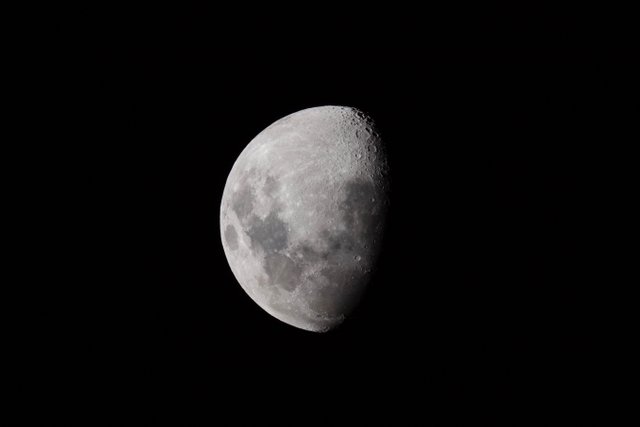 I would be surprised to hear you denying that you have a dark side. In fact, more than surprised, I would be concerned. For, the very acknowledgement of its existence is already a good start to keep it in check. Nevertheless, just in case you have a higher opinion of yourself than you should, just stop and try to think about the time(s) you behaved in a reprehensible manner. You know … put a person down when they were already upset, took advantage of someone's generosity or, who knows, betrayed a loved one.
While your memory might bring back an instance of one or even of all the three examples given above, you may argue that in the "continuum of evilness" such situations (e.g. taking advantage of someone's good intentions) are quite far from extremes such as mass killings. This is, of course, true. Yet, there is a commonality shared between the individual who did no more than take advantage of another individual's kindness and the person who took charge of organizing the killing of thousands and thousands of people: situational factors.
Opportunity Makes the Thief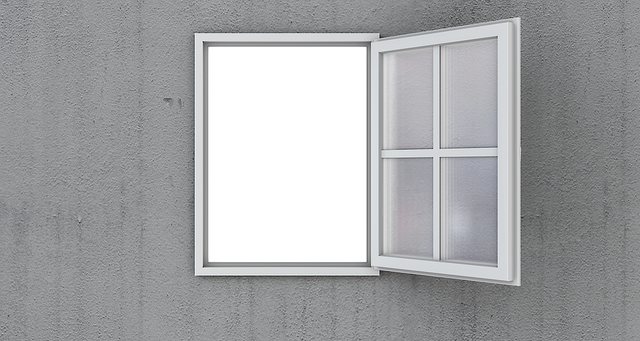 It was the philosopher Hannah Arendt who in the early 60's observed that for people to conduct evil acts they do not need to be essentially 'evil'. Instead, all that is necessary, she proposed, is for them to be willing to follow orders and obey authority. This is something Arednt, subsequent to attending the beginning of Adolf Eichmann's trial in Jerusalem, regarded as the 'banality of evil' 1.
Eichmann was one of the Nazi leaders involved in the Holocaust. He was in charge of the trains that transported Jews from occupied Europe to death camps in Poland (in 1962 he was found guilty and hanged in Israel). Based on this man's horrid actions Arendt was taken aback by how 'ordinary' he looked and acted. In her reports for The New Yorker she remarked that she actually expected to see a monster. Like this, Arednt hypothesized that depending on the situation any ordinary Joe can end up behaving in monstrous ways 2.
This did not do her many favours. After all, it is much, much easier to think of those who bring harm and pain to others as "monsters" or "different" than conceiving the idea that such tendencies, in fact, reside in each one of us.
A dormant tendency that erupted in Jared Diamond's co-worker during an unforgettable event.
Kariniga – A nice person who brought himself to kill
Kariniga is a New Guinea man who biologist Jared Diamond, likes, admire, worked with and shared moments of life-threatening as well as triumphant situations. After 5 years of knowing each other Kariniga told Diamond about the night he engaged in massacring the people of the tribe his father's killer belonged to. Diamond confesses he shudders whenever he remembers the details of Kariniga's narrative, but most of all he shudders when he recalls the glow in his co-worker's eyes as he described the way he speared his enemies to death, that evening.
Diamond then proceeded to state that this is a morbid potential that lies within all of us. And that while our ethics and morals - see my last post - restrain it, situational factors (e.g. the context in which a person finds themselves in) may unleash it 3.
Why Good People End Up Harming Others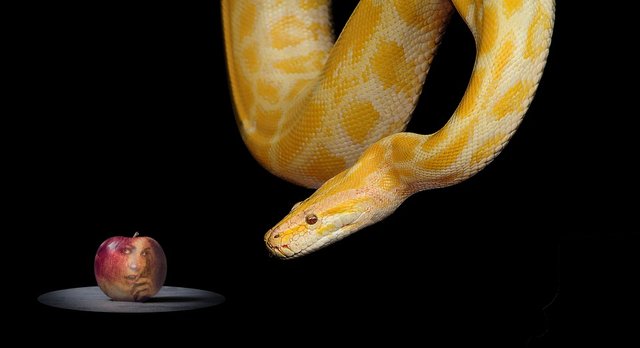 It was Stanley Milgram who first brought to light, through experimental studies, the power social influences and situational factors have on driving (good, ordinary) people to behave in ways that harm others.
After conducting 19 variations of the original Obedience to Authority Study on 800 people, Milgram found that irrespective of individual characteristics and personal values social pressures often have a stronger hold on people's decision-making processes. Particularly when coupled with the command of an authority figure. Something which, it appears, suspends individual's capacity to make informed moral judgements 4,5.
Through this infamous study Milgram found that the majority of participants followed orders that could result in serious injury to someone else just because they were told to do so by an authority figure. These were orders to inflict electric shocks up to 450 volts on a fellow human being.
Such findings consequently led Milgram to suggest that it is not so much who a person is that will determine their actions, but rather where they are and who they are with 6.
The Good Within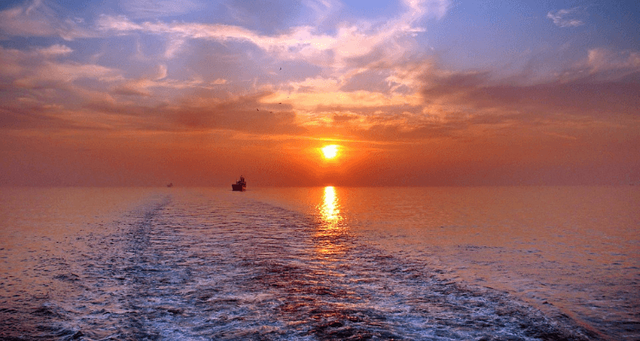 And, from how I see it, the Acali experiment, supports Milgram's claim. In 1973 a peculiar experiment took place on a raft (Acali) in open waters. It was devised by anthropologist Santiago Genovés whose aim was to unveil 'what makes humans hate one another'. The participants were 5 men (including the experimenter himself) and 6 women, who spent 101 days crossing the Atlantic Ocean as they departed from Spain and reached for the coast of Mexico.
The idea here is not to address the shortcomings of this study, but rather to highlight how a group of people from different backgrounds (e.g. nationalities and professions) holding different values, and driven to take part on the study for reasons that varied from 'escaping from a violent husband' to 'embarking on an exciting experience' became a 'united tribe'.
In his mission to unveil what drives humans to be harmful Genovés was blinded by biases and upon realising that his expectations were not going to be met he attempted to turn the participants against one another. Please remember, he was the authority figure there. Yet, the group members instead of falling into his trap, rejected him to a point where even killing him was considered. Fortunately, that did not happen as they kept each other in check. Some of the group members even looked after him when he fell severely ill. 7
Genovés set out to tap into the primal side of human behaviour. Namely, sexual attraction, aggression and violence. What he seemed to have disregarded was the better angels of our nature (as Steven Pinker would say): cooperation, peacefulness and care.
Opposing Forces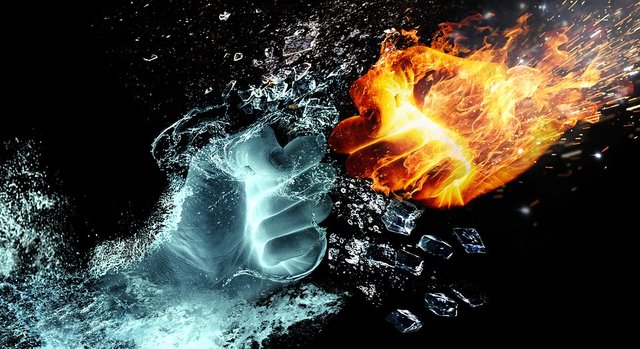 As soon as I read @agmoore's question the yin yang symbol (see featured image) came to mind. I am not going to go into Taoism here or anything like that, despite my deep interest in it. However, this is an appropriate opportunity to explore the notion that everything contains a seed of its opposite 8, that rather than opposite, things are instead relative to each other. You know… how good people have an evil side and bad people can conduct good actions as well as the fact that bad is bad because good exists.
Unlike philosophies that requires us to reject the evil side and embrace the good side of the world and of ourselves, Taoism says that lessons can be learnt from these two opposing forces: Yin (the black area) and yang (the white area). By learning from them we learn, for example, that us together with our surrounding environment develop in a continuous cycle where one force dominates the other. As when they say that after a storm comes calm.
According to Taoism this is the natural flow of things. And the understanding of this dynamic brings harmony to one's existence. But, to get there, one should know ones' yin from one's yang 9.
Like Arendt's writings Milgram's study received great criticism. Mostly because of the psychological stress that having to inflict pain (through electric shocks) on another person might have caused to his participants. However, Milgram surveyed his participants one-year after the study, and 84% of them claimed to be glad to have taken part in the experiment. One of them, Mr. Braverman, a 39 year-old social worker and one of the participants who continued to give shocks until the 450 volts maximum was reached, expressed that that had been an experience of 'personal importance' to his life, as it put him in touch with the Eichmann that resided within him 10.
Image Source:
1, 2, 3, 4,5, 6.
Reference List:
1,2 Arendt, H. (1963) Eichmann in Jerusalem, Lodon, Penguin.
3 Diamond, J. M. (1991) The rise and fall of the third chimpanzee, London, Vintage.
4,6,10 Milgram, S. (1974) Obedience to Authority: An Experimental View, London, Tavistock.
5 Milgram, S. (1963) 'Behavioural study of obedience', Journal of Abnormal and Social Psychology, vol. 67, no. 4, pp. 371-8.
7 The Raft.
8,9 The hidden meaning of yin yang
---


My Dear Readers,
Thank you for taking the time to read my long post. Before I conclude this piece I would like to share with you this extract from the Tao Te Ching by Lao-Tzu.I hope you like it.
Live in a good place
Keep your mind deep.
Treat others well.
Stand by your word.
Make fair rules.
Do the right thing.
Work when it's time.
I wish you all a wonderful weekend 😊