Organization on Steroids: Voice to Zenkit Productivity Hacks Part I - iPhone & Android Phones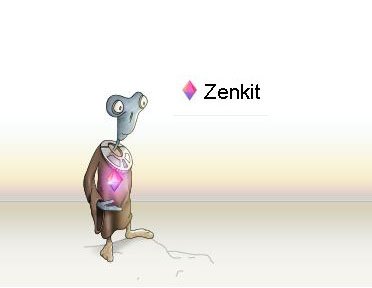 These tutorials will show you how to add items to your Zenkit Collections via voice command using your phone (Part I) and Amazon Echo or Google Home/Google Assistant App (Part II).
Zenkit is a productivity tool that allows you to set up projects and workflows in whatever way works for you. You can use it to organize your to-do list, a project or plan your blog posts.
It is infinitely customizable and allows you to organize your information in multiple ways that will appeal to everyone. They offer Kanban, List, Table, Calendar, and Mind-Map and ways to add multiple pieces of information to each item. Here is a quick introduction video.
Zenkit introduction video
For those of you with a Google Home or Amazon Echo you can attest to the convenience of to adding things to your shopping list - just by saying "Alexa, add Cabernet to my shopping list."
Voice Use Case Examples:
You're driving and a great blog post idea hits you that you need to capture before you forget.
You're busy in the office and want to remember to put something in your GTD (Getting Things Done) inbox but you don't want to stop to open the app/website.
Visually impaired people often find it easier to use voice versus typing for input.
I'm sure you can think of a thousand examples where it would be more convenient to enter something via voice versus typing....
Zenkit has a few preset use case collections set up that you can customize to your liking. For this example, we'll use the GTD board.
To add the GTD board:
click the + to add a new collection
click on the blue link "Have a specific use case? Check out our templates!" at the bottom of the pop-up
On the templates page choose "Personal" and then "GTD"
Now the magic begins.
This hack uses Gmail and Zapier. So you will need accounts on both. Zenkit, Zapier, and Gmail all offer a free account level which should be sufficient for most people.
Voice Integration With Siri (iPhone) or Google Assistant (Android)
Log into Zapier, navigate to Zenkit Integrations

Choose Gmail to Zenkit Zap


Click "Create this Zap"


Gmail Trigger = (default)New Email Matching Search - Click "Continue"


Connect your Gmail account.


Click "Test" to ensure the accounts are connected. You should get a "Success!" message.

Click "Continue"


Set up your search string. In this example, I use subject:"GTD" You can set up multiple zaps using different search strings to add items to different Zenkit boards.

Click "Continue"


Pick a sample to set up your Zap. At this point, Zapier will pull in several email examples. You can usually just use the email to which the program defaults. If you want to pull in an actually representative email, send yourself an email with the subject "GTD" with the message "find Hans Solo & Princess Leia".

Click "Continue"


Zenkit item - the default (and only option) create new item will be selected. Click "Continue".


Connect your Zenkit account. Test. And Click "Save+Continue"


Set Up Zenkit Item - Choose Collection drop-down and choose "GTD"


Zapier will present you with a list of options.

Title - Click the 'insert a field' box in the upper right and choose "Body Plain". This will populate your item with the body of your email.

List - Choose "Inbox" This will deposit your item into your inbox

The remaining fields can be left blank

Click "Continue"

Zapier will set up a test case - click "Send Test to Zenkit" to verify it works.


Check your Zenkit that the item arrived to your inbox



Click "Finish" and you're done!

Ok great! Now when you send yourself an email with the subject line GTD it will end up as an item.
But you said this was a VOICE integration?
This is where Siri and Google Assistant come in.
Invoke Siri or Google Assistant
Say "Send an email to me, subject GTD, message Find Hans Solo and Princess Leia."
Warning! Siri and Google Assistant can be a little finicky. If you say "send an email to me (or myself)" and you have more than one email address for yourself in your phone it's going to stop and ask you which email. I've found for Siri if I just say "send an email to [email protected], etc." it will work.
You may have to play with the wording a little until you find the combination that gets the subject line to read "GTD" and the message in the body text.
WARNING: Often times if you go back and edit a Zap it will break. If your Zap is not working turn it off and rebuild it.
Next up adding integrations with Alexa and Google Home.

~Zenkit Logo/graphics used with permission of Zenkit~
Thanks To:
@calumam for introducing me to Zenkit
@penderis for doing his superhero stuff
and
The awesome people over at Steemit Creators' Guild especially @ravenruis for proofreading and @jrswab for running such an awesome discord.