How about we make the exchanging of Steem and SBD with USD a reality on Bittrex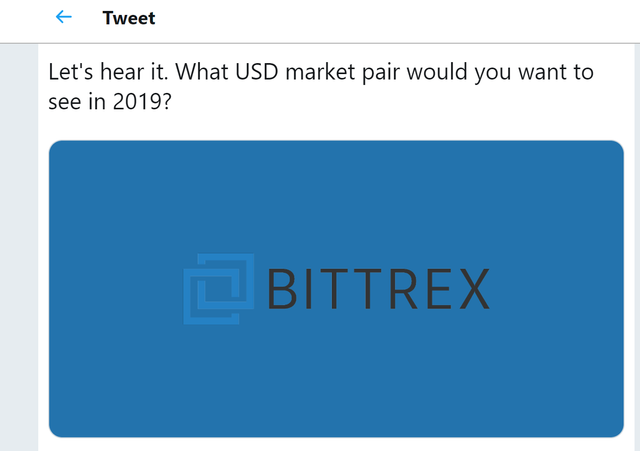 Give us a chance to help Steem and SBD so we will be capable exchange STEEM and SBD with USD on Bittrex. All we require you folks to do is remark "Steem and SBD" on this TWEET by Bittrex.
Link- https://twitter.com/bittrexexchange/status/1083857350421856264?s=21
@greenrun, @mauyon, @seyiodus, @kristen and @botefarm should come over and remark on this tweet. We should likewise welcome others to do their very own part.