SteemWorld ~ Weekly Support ~ #2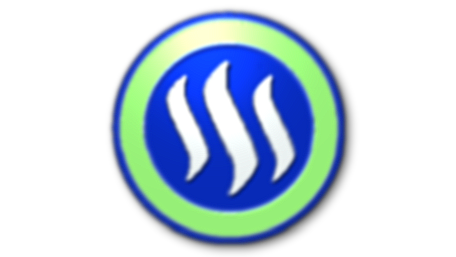 [EN]
---
This post is intended to cover the server costs for SteemWorld.org and to enable me to continue my development in the future.
In case you have missed the first part:
SteemWorld ~ Weekly Support ~ #1
[DE]
---
Dieser Post ist dafür gedacht die Serverkosten für SteemWorld.org zu decken und mir in Zukunft weitere Entwicklungen zu ermöglichen.
Falls du den ersten Teil verpasst haben solltest:
SteemWorld ~ Weekly Support ~ #1

New Features
---
Account Details
I've added tabs to the Account Details section so that one can directly jump to the desired category instead of having to scroll through all the properties: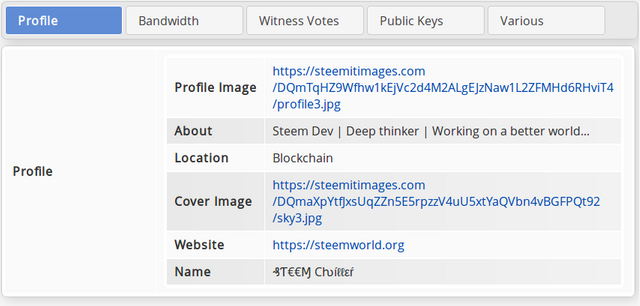 ---
Coming Author Rewards
In the summary of the Coming Author Rewards we now can see the amounts that will go to the curators and beneficiaries. The calculation still works in the same way as before.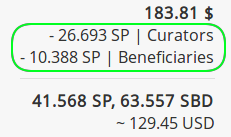 In The Making
---
Post Finder
I came to the conclusion that it would be better to work with profiles in the Post Finder. In this way we can have multiple profiles for different search scenarios that only need to be configured once. All main search settings and custom filters are always bound to one profile. Users who don't want to work with profiles can just use the default one that is automatically being created at the first start.

The settings in the upper area contain the used profile and the 'pre search' properties. Here we can configure in which path we want to search. Without defining any tags all posts from the desired feed (following, trending, hot, new) will be returned.
The 'View' can be set to Medium/Big/List in order to change the layout of the posts in the search results overview. The 'Content' filter can be used to only show posts with specific content (for example with or without video content).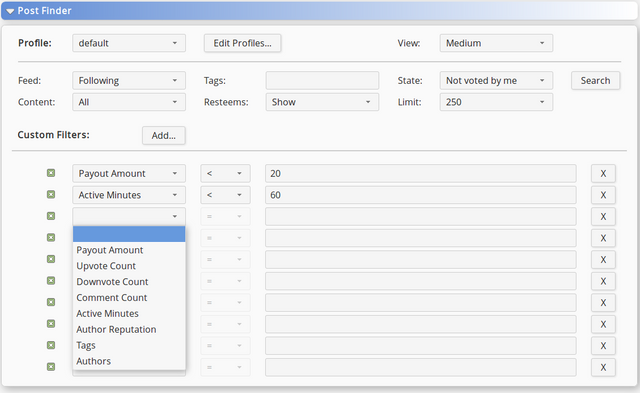 Custom Filters
Here we can add custom filters for 'after search' filtering operations. With the checkbox in the left we can activate/deactivate the single filters by click. All changes will automatically be stored in a cookie so that all profiles and filters will remain after closing the page. Of course they will also be stored in the settings file when exporting the user settings (Settings -> Save Settings).
Each custom filter has a filter type that defines which operators can be used for it. The filters 'Tags' and 'Authors' for example use a string array type so that multiple values can be separated by a comma. I'm thinking about adding a button for the array types that will enable us to set the values in kind of a list dialog for easier editing.
A few more filters are planned and there will be something like a 'NOT Operator' for inverting the filter functions.
---
Preview
It will still take some time until this is ready to be used, but I'm doing my best to get this working in the coming weeks. I need to store all relevant post properties on my server first so that I can make effective queries and access the posts much faster (without the need of loading them from the public nodes).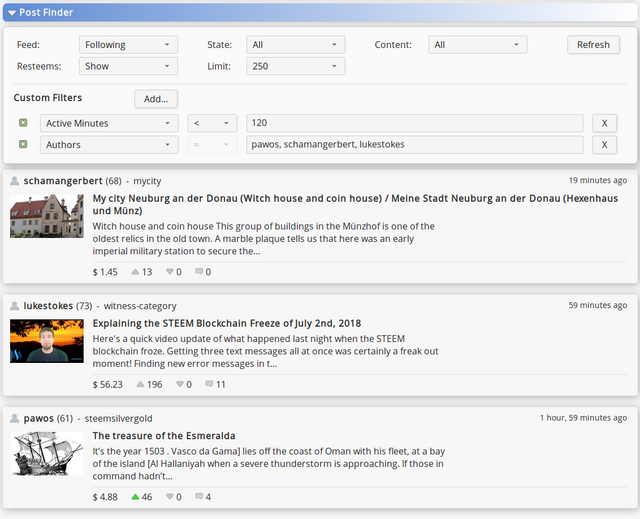 ---
Results Filtered By Tag 'deutsch'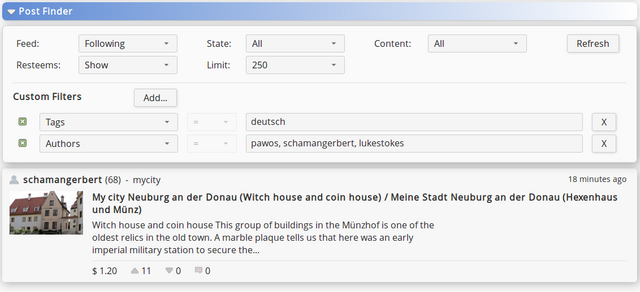 ---
Default Image View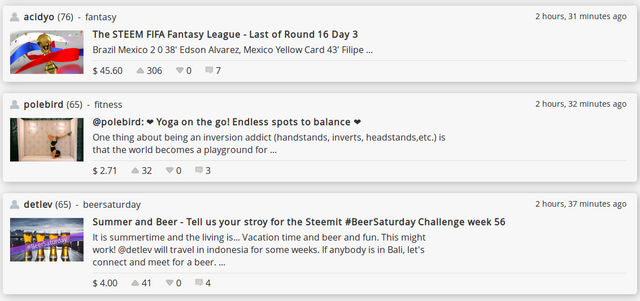 ---
Zoomed Image View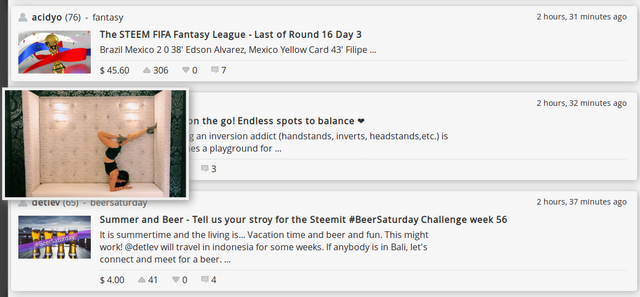 Links
---
EN  |  What is SteemWorld?
-> Welcome to SteemWorld.org!
DE  |  Was ist SteemWorld?
-> Willkommen auf SteemWorld.org!
Weekly Tip
---
You can open any post on Steemit directly in JSON format by simply adding '.json' to your browsers address bar.
This should return the data of the current post:
https://steemit.com/steemworld/@steemchiller/steemworld-weekly-support-2.json

Thank You For Supporting My Work!
---
Positive thoughts create a positive world. Don't listen to all the mainstream news and 'alternative' youtube channels that are making us smaller than we really are. Crypto was great and it always will be. It all begins with connecting our thoughts with emotions. We are the creators of our world.