SteemWorld ~ Weekly Support ~ #29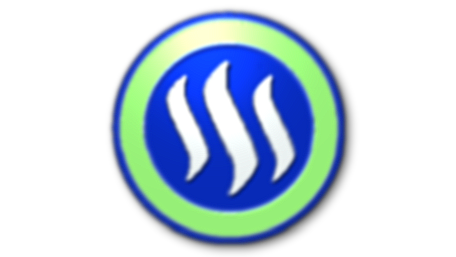 [EN]
---
This post is intended to cover the server costs for SteemWorld.org and to enable me to continue my development in the future.
In case you missed the first part:
SteemWorld ~ Weekly Support ~ #1
[DE]
---
Dieser Post ist dafür gedacht die Serverkosten für SteemWorld.org zu decken und mir in Zukunft weitere Entwicklungen zu ermöglichen.
Falls du den ersten Teil verpasst haben solltest:
SteemWorld ~ Weekly Support ~ #1
Updates
---
I'm in the final steps of finishing the first version of the Post Editor and it's exciting to write my weekly post with it today. It's hard to estimate exactly when the editor will be ready to be used, but I think the testing phase can begin within the next 2-3 days.
After writing thousands of lines of code, optimizing the layout and drawing many button images in the past week, I do feel a bit exhausted, but at the same time I'm more convinced than ever before that this will be a really amazing toolbox for creating and editing our Steem posts in a very comfortable and intuitive way.
As many times before, the journey has been the goal without having an exact target destination for each day. My focus was just concentrated on realizing the next few steps, never on the whole mountain which I need to move. That makes creating new things easier, because there are no limits in my head stopping me from building the impossible.
The editor comes with features for exporting/importing posts and syntax templates in JSON format. Even if I just began to use it for the first time, I already love it. I now have a directory 'steem' on my PC which contains two sub directories 'posts' and 'templates' to be able to access my text and logo snippets in an easy way.
Preview
---
Here is a preview of the editor's post data form:
General Data
---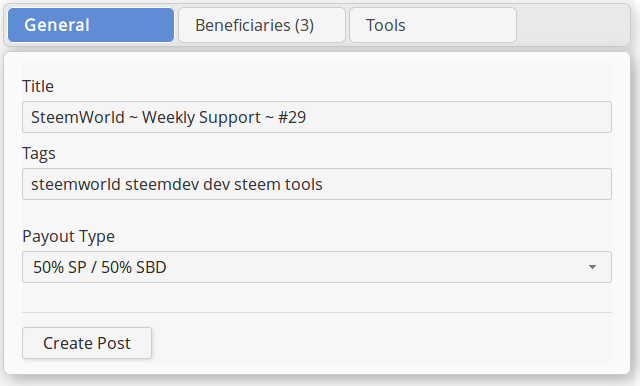 Beneficiaries
---
In this section it will be possible to setup beneficiaries for our post. The account @steemworld.org will automatically be set with 10% (percentage may change in future).
I've planned to use that account for receiving beneficiary rewards without ever making a Powerdown from there, so that it will grow over time and it can later be used to give SteemWorld users a vote on their posts in return.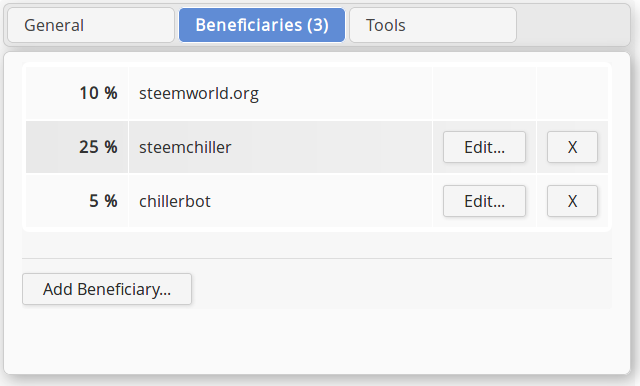 Adding a beneficiary for a post: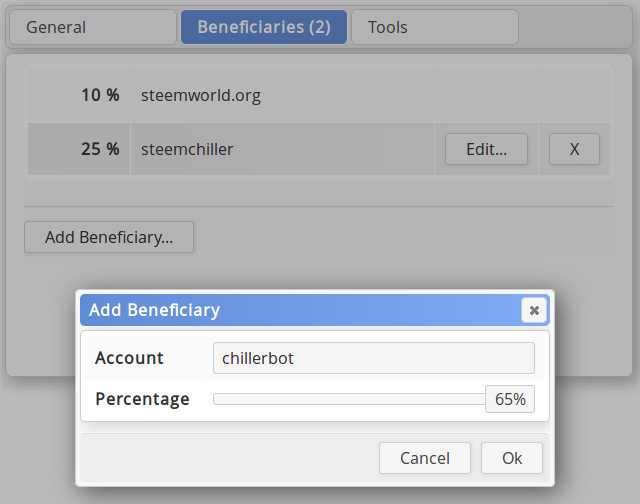 The maximum value of the percentage slider in this case is set to 65%, because 35% are already used for other accounts.
Tools
---
There is not much to see in here yet, but I needed a place for adding additional post related tools and I think an extra tab is a good solution for all things to come: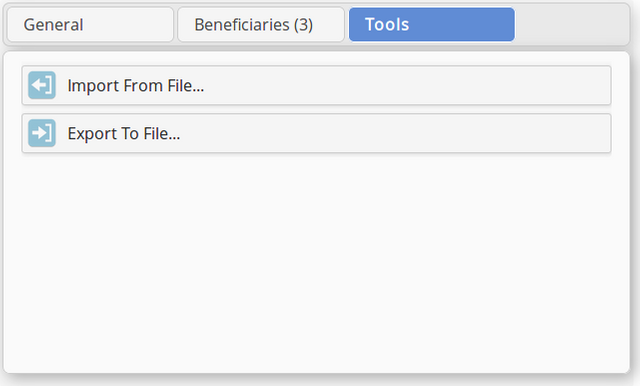 I created this kind of image buttons, so that users can easily understand what the meaning of the smaller buttons inside the syntax input area is (there is no space for additional text on the syntax editor buttons. More details will be released in my next post).
Just a small addition to show what I mean
The same export/import functionality will be available in the syntax editor box for importing and exporting templates with a click:

I won't describe all the buttons and possibilities in this post, because I first want to change a few things in the coming days. A few buttons on the left side of the syntax editor must go and they will only be reachable via the context menu that shows up when clicking on the '<>' button. More on this soon.
Testers needed
---
As I've planned to begin the testing phase in the next few days and I want to have some people trying the editor out, before I will release it for the masses, you are welcome to join the testing group.
Just let me know in a comment, if you want to be an alpha tester and I will activate the editor for your account as soon as I'm ready to start.
Stay tuned and have a wonderful week ;)
In the making
   ( A )
---
Post Viewer and Editor
Steem Data Service (SDS)
Starting a witness node
More details in Coming Rewards (number of posts and comments, pie charts)
Improved Coming Curation Rewards
   ( B )
---
Different views, no limit in the Posts Overview (requires SDS)
Account Operations without limits, custom date ranges and filters, jump to day x (requires SDS)
Exact (separated SP, STEEM and SBD) All Time Rewards in the Stats Section (requires SDS)
Rewards Overview Tool with searching capabilites (requires SDS)
   ( C )
---
RC costs calculation
New responsive SteemWorld that can be run locally (Open Source)
Links
---
EN  |  What is SteemWorld?
-> Welcome to SteemWorld.org!
DE  |  Was ist SteemWorld?
-> Willkommen auf SteemWorld.org!
Thank you for supporting my work!
---
Positive thoughts create a positive world. It all begins with connecting our thoughts with emotions. What we focus on is what becomes powerful. We are the creators of our world.
Much love,