SteemWorld ~ Weekly Support ~ #30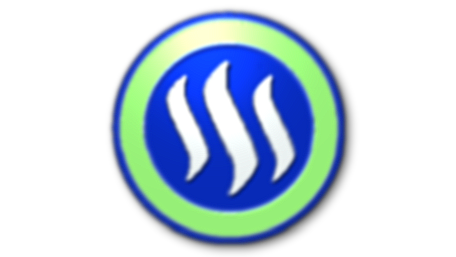 [EN]
---
This post is intended to cover the server costs for SteemWorld.org and to enable me to continue my development in the future.
In case you missed the first part:
SteemWorld ~ Weekly Support ~ #1
[DE]
---
Dieser Post ist dafür gedacht die Serverkosten für SteemWorld.org zu decken und mir in Zukunft weitere Entwicklungen zu ermöglichen.
Falls du den ersten Teil verpasst haben solltest:
SteemWorld ~ Weekly Support ~ #1
Updates
---
What a strange week that was. I hope that we will finally see some sunshine in the coming days here in my village. It feels like winter and looks like autumn outside. Even inside my apartment it's currently only 14°C, because the heating controller is broken again since yesterday (now the 3rd time in a year).
Hopefully, it will be fixed tomorrow, because it's hard to sit here for a longer period of time. The candles that we placed in all rooms to get some heat are not really effective and I don't like to inhale that much paraffin in a day, but there is no other way currently.
---
While I was testing to edit existing posts by different Steemians, I identified a few common problems, which seem to occur regularly when using the currently available post editors. I often see posts where the text below a picture (inside a block element) doesn't start in a new paragraph as shown here:


I'm now talking about things that are not really related to the image above this text. Looks like it should be displayed in a new paragraph, therefore one may need to take a break here:

<br> = forced line break ;)
[ your image ]
<br>
Now the text starts in a new paragraph.




Now the text starts in a new paragraph.

---
The fact that most content creators here don't have much knowledge about using HTML correctly, but they need to use it, because otherwise their posts wouldn't look as professional as they want them to be, makes me reconsider the required capabilities of my editor.
I don't like to see people without any clue struggling with <div> elements and attributes like class="text-justify". There are many posts in the chain already, which contain incorrect HTML with missing closing tags like </div>'s. In many cases the displayed result won't even differ much, because most markdown parsers try to make the best out of the crap, but I think a good editor should inform the user about such things like missing/incorrect tags at least.
As I don't have any deadline for finishing my editor, I will spend some more time with it in order to find a one-click solution for those cases. Wouldn't it be great, if we could just click on a 'make centered', 'justified', 'pull left/right' button, instead of having to use HTML?
My main mission didn't change, but I added a few major objectives. The testing phase will begin later than expected, because I need to make changes to the editor's base. I will keep you informed about the status ;)
Have a wonderful week!
Preview
---
Just a small preview that shows the editor in action. As you can see, the syntax editor's position does not change while typing, because it is fixed to the bottom. New paragraphs will automatically be created when hitting the return key twice: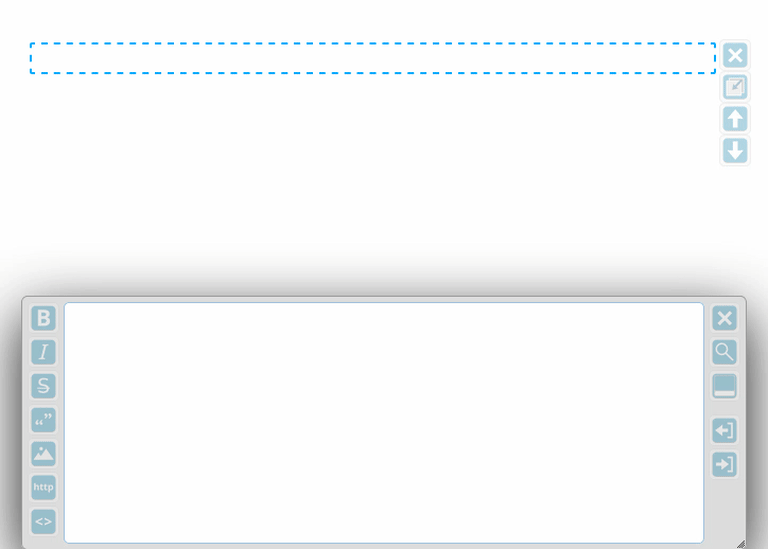 In the making
   ( A )
---
Post Viewer and Editor
Starting a witness node
Steem Data Service (SDS)
More details in Coming Rewards (number of posts and comments, pie charts)
Improved Coming Curation Rewards
   ( B )
---
Different views, no limit in the Posts Overview (requires SDS)
Account Operations without limits, custom date ranges and filters, jump to day x (requires SDS)
Exact (separated SP, STEEM and SBD) All Time Rewards in the Stats Section (requires SDS)
Rewards Overview Tool with searching capabilites (requires SDS)
   ( C )
---
RC costs calculation
New responsive SteemWorld that can be run locally (Open Source)
Links
---
EN  |  What is SteemWorld?
-> Welcome to SteemWorld.org!
DE  |  Was ist SteemWorld?
-> Willkommen auf SteemWorld.org!
Thank you for supporting my work!
---
Positive thoughts create a positive world. It all begins with connecting our thoughts with emotions. What we focus on is what becomes powerful. We are the creators of our world.
Much love,