Tosai for breakfast
I've always love sri latha wholeheartedly for two reason, their banana leaf and their roti canai.
After much recommendation to try out tosai at sri latha, i did so this morning.
Verdict: it's not bad, its at pretty good category but i hope they put a bit more love on its prep. It's a bit too dry, and just need to take it out of the pan a bit earlier.
The dal, curry and chutney is great as always.
Also found out today, they serve nasi lemak, so i decided to try one. To is how best to describe them... You know when you walk in the club, then suddenly your ass got pinch by a girl out of sudden, then followed by a wink. You would go "excuse me"? Or " damn girllll, , how can i help".
It's nasi lemak with an after taste, not the usual kind, you would start with " whattttt? What is that" then u take few more bite just to find out what exactly is that after taste, not realising its your last spoon. Anyway, i bet it's not the kind that you would go after again.
Note; its just a personal opinion, everyone sense of taste is different. Nevertheless I do encourage you to explore. Cheerio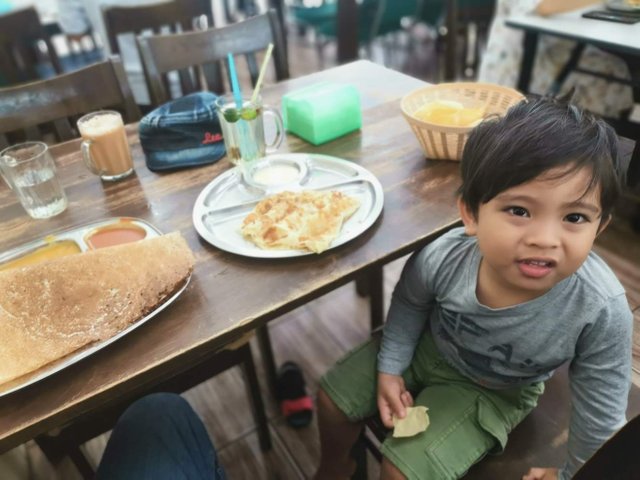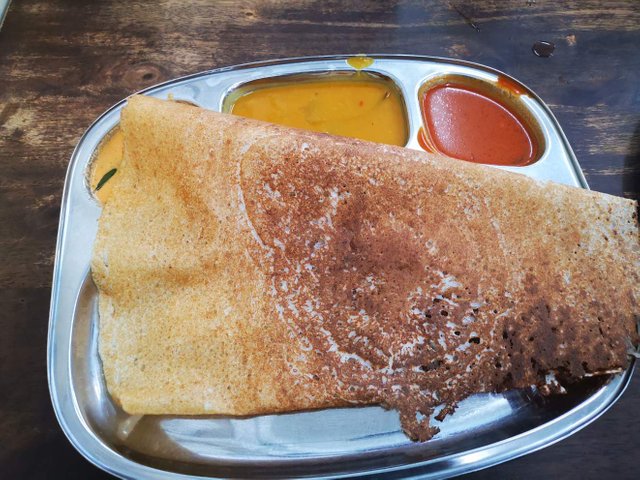 Posted using Partiko Android