Let's Steem to the Moon and Beyond! A Great-Together Meetup!
Hello Steem World!
I'm super excited and I just can't wait to share what happened last Saturday!
Wanna know what? Here goes!
On the January 26th 2019, marked yet another great milestone for SteemXP. Another great get-together meetup hosted by SteemXP. This time we had our meetup here in Domino's Pizza. We choose Domino's because who doesn't love pizza, right? Especially @viverridae and @ragnarhewins90!😆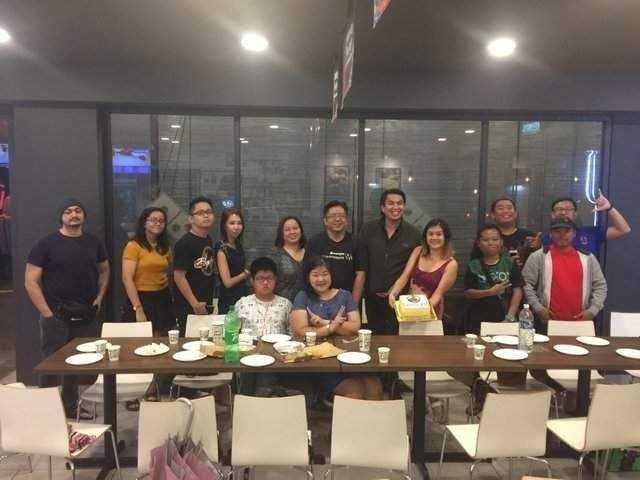 SteemXP family where we welcome you anytime!
[Photo Credit] to @veenang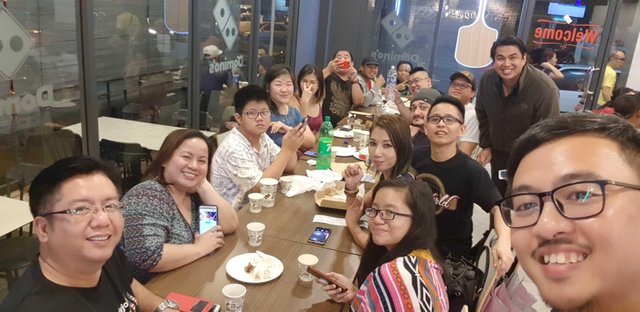 Everyone is having fun and it's a good time for a selfie!
The event started around 7 at night and we just can't wait to meet each other! As soon as I arrived, I saw @beverlyjoe, @verasj and @celo769 arrived too. We immediately talk to each other as if we had never chat before!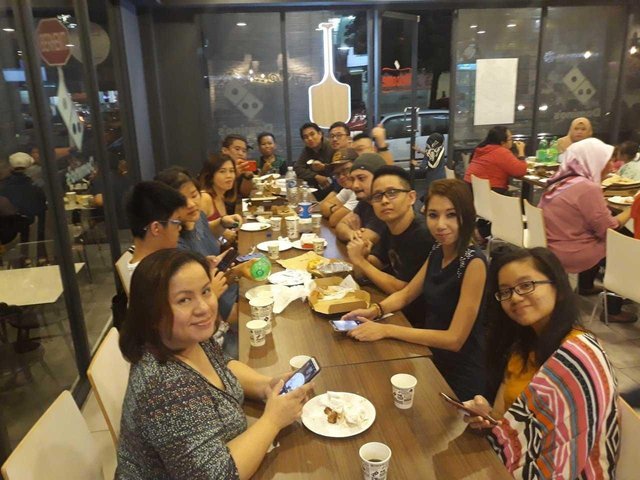 Soon after, @tommyl33 and @hendry501 came. The gang brought a new friend who is interested in Steem and came along to see what is it about. With them here, our chit chat became noisier! There wasn't any room for silence😂.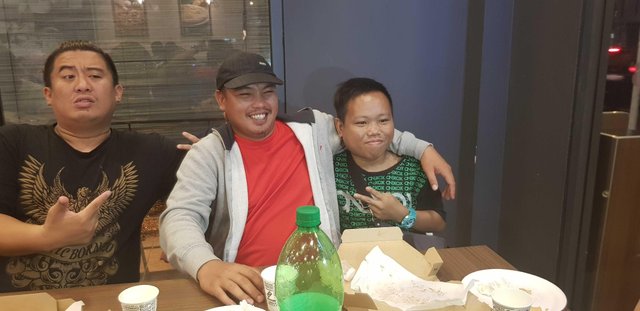 @hendry501 and the new friend seems to really enjoy themselves too!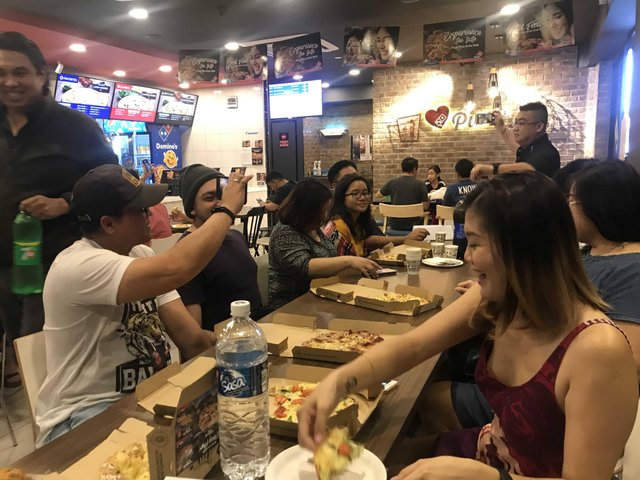 Everyone really enjoyed themselves!
[Photo Credit] to @tommyl33
A moment later, @danieldoughty and @viverridae arrived. Things got even noisier! Everyone seems to talk endlessly and goodness I was afraid they might ask us to go out😂.
Everything started to go berserk when came @veenang, @ragnarhewins90, @harmonyval and @flyingkittie. It's started to get even crazier when @wilsonkoh, @bboyady and @lizachong came! It's official the Domino's was like at war of noise! Everyone seems to talk endlessly! We chatted like we haven't seen in years!😂
What happened next?
---
We then ordered pizza and personally, I can't wait to try Domino's Pizza because it was my first! But, it turned out to be delicious and everyone enjoyed their pizza. Especially, @veenang, @viverridae and myself!😂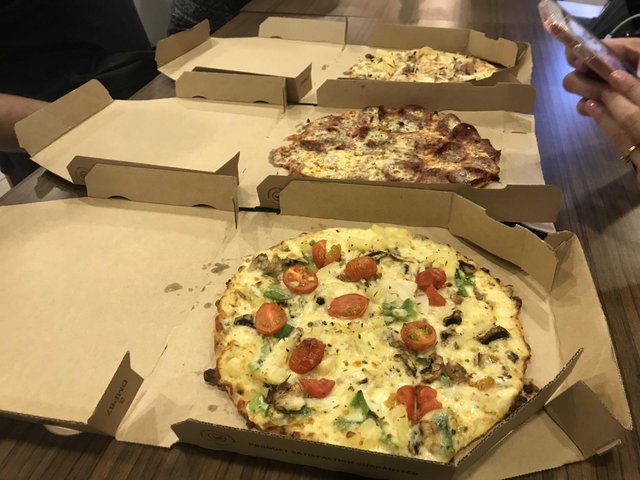 Domino's Pizza is good! You should try them! Just look at @viverridae!
[Photo Credit] to @tommyl33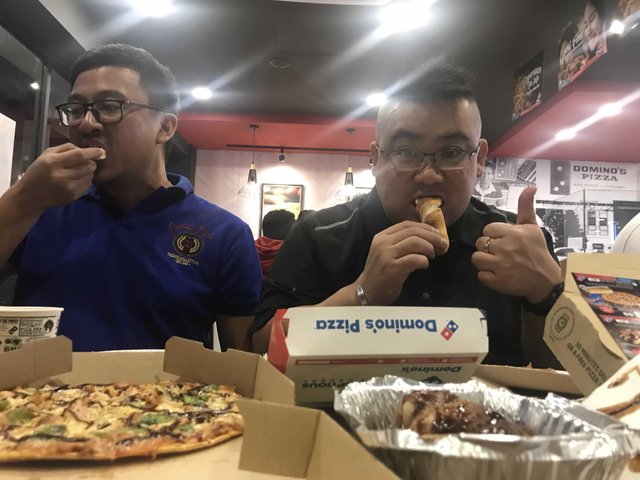 It was so good I forgot they took a photo of me!
[Photo Credit] to @tommyl33
Everyone was surprised when I brought out a box of cake and wondered who birthday it was! A big question can be seen on their faces wondering whose? Upon opening the box, Tadda!
It's SteemXP anniversary cake! It's a special meetup because here we celebrate not only SteemXP but we celebrated US!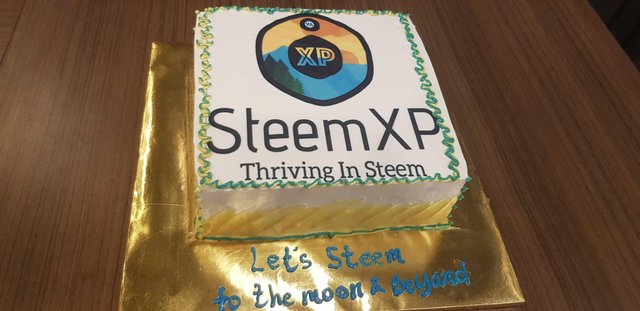 A SteemXP specially made cake for us! Yippie yummy!
Everyone was really excited to see the cake and by that I mean they are really thrilled about taking pictures! We only ate the cake after 15 minutes! I mean look!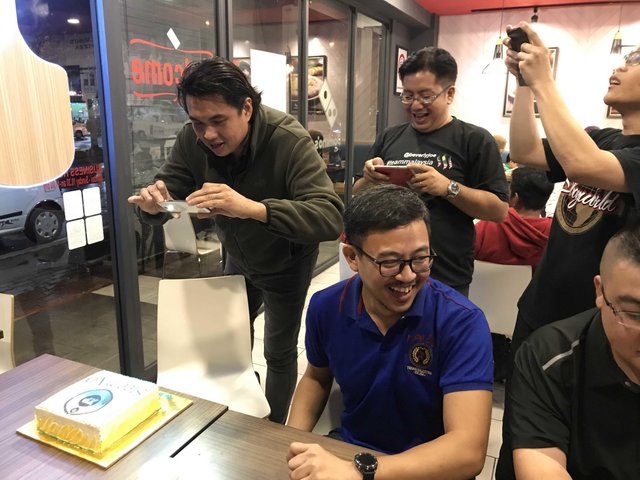 Look at that! Everyone is really happy taking photos!
It was fun filled meetup where we can share various info about Steem. But, a meetup isn't just about that! We had the chance to talk more than crypto! We had the chance to talk about ourselves. We enjoyed the chats, the laughs and the jokes too! We had the chance to enjoy the comforts more than just friends but the comforts of being around just a family. A moment like this we found beyond Steem and Crypto.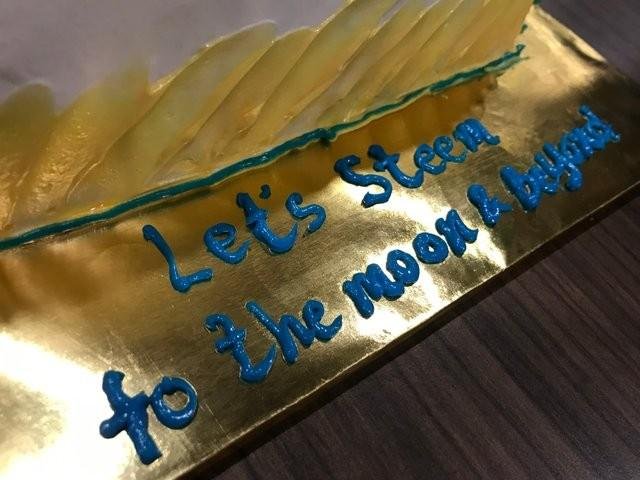 Let's Steem to the Moon & Beyond!
[Photo Credit] to @tommyl33
The night ended with everyone's still smiling and laughing. It was a true meetup I cannot forget.
From the bottom of my heart, I wanna thank everyone for coming! You guys are awesome!
---
Bdw, remember the guy who came along with @tommyl33? He immediately signed up and became a Steemian. Welcome, @ridzer! He was awed by the Steem community and can't wait to be part of it!
---
With that, I end this post with a quote dear to me dedicated to all my Steem friends whom I called now family.
"Friendship is the hardest thing in the world to explain. It's not something you learn in school. But if you haven't learned the meaning of friendship, you really haven't learned anything."
– Muhammad Ali
Thank you, Terima Kasih, Kotohudan.

for visiting my page.
---
Who am I?
An Academician | A Director | An Entrepreneur | An App Developer | A Motivator | A TeamBuilder | A SuperDad
who came from a small island called North Borneo (now known as Sabah), Malaysia.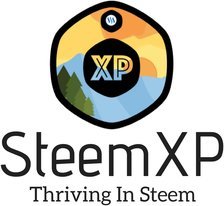 About Us