Turn Your Phone Into a Money-Making Machine
and when say money, I mean crypto!
Hello People,
How to turn your phone into a money-making machine?
Here's How!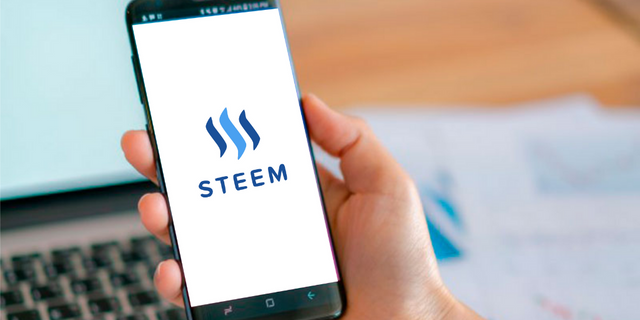 Image Source
Do you know what is Steem Blockchain?
Steem Blockchain by far is the most diversified platform for any levels of users. It's a social media platform for all. This platform is suitable for bloggers, video makers, Dapp developers, game makers, game players, investors, music enthusiasts, artists and even miners. Did I miss any groups?
If you're love blogging, Steem Blockchain gives you the opportunity to showcase what you love to do in return you get rewarded with Steem. Be it about arts, photographs, motivation, life, education, DIY, or even about movies. Any topic will let you earn crypto! Sounds too good to be true? Try me!
and If you're a developer, I bet you, this blockchain will reward you handsomely will your projects. There are still a lot of opportunities especially for developers to contribute to the development of Steem and in return, you will be rewarded with Steem. At the moment, there are only 400 plus apps available and only around 10% make up for games platforms. So, if you are a game developer, you might wanna check Steem Blockchain.
Meanwhile for gamers, Steem Blockchain rewards you while you just play games in Steem. Play games and get reward may sound like a scam, but here on Steem Blockchain is REAL!
For investors, this is the right crypto for you to invest in your money. One solid reason is, Steem Blockchain is a sustainable social media with diversified opportunities. It caters almost all levels of users which makes it the only platform used by everyone.
Therefore, for bloggers, for developers and for investors, Steem Blockchain is the right platform to earn crypto. It's sustainable and usable. Application available in Steem Blockchain is emerging and ready to dominate the world. It will be a sole game changer in the social media world.
I can't think of any reason to not join in Steem Blockchain. Even if you're just looking for a side income, this is the right platform for you! Even if you're a blogger who wants to bring your blogging into a new level, Steem Blockchain will surprise you!
Join in the Steem Blockchain and let your content be truly yours and get rewarded!