Saudi Arabia's favorite ally is Russia, not the United States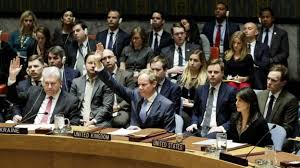 For the first time, the United States has been knocked out of the list of Saudi youths' favorite ally. On the other hand, Russia's name is topped by their friends list. Where the US position is 11th
The study showed that President Donald Trumpp had an impact on the negative attitude towards the United States. One-third of the country's young people do not think the United States is a friend. Up to 57 percent of the young Americans think the enemy instead of the ally. On the other hand, Russia is at the top of the list of non-Arab Arab allies. Apart from the Middle East and North Africa, 20 percent of Saudi youth love this country, headed by Putin.
The survey was conducted on 3,500 young people aged between 18 and 24 years, from Aber Youth Survey Institution ASDA. In 2016, 25 percent of the young Saudi Arabians supported the United States as a non-profit ally, with 9 percent support for Russia.
Even trump is more harmful than Yemen's war and oil price reduction in them. But issues such as Shia-Sunni split, civil war in Syria, global economic crisis, and emergence of ISA are seen to be worse than the presidency of the trump. On the other hand, withdrawing US troops from Iraq has been seen very positively. 78 percent of the young Saudi believe that the IS is getting weak during the day, 68 percent believe that Saudi government is able to deal with terrorist organizations, 58 percent believe that IS and their ideology are completely defeated and 18 percent think it has lost territory, but it still threatens the world.