Beauty of Udaipur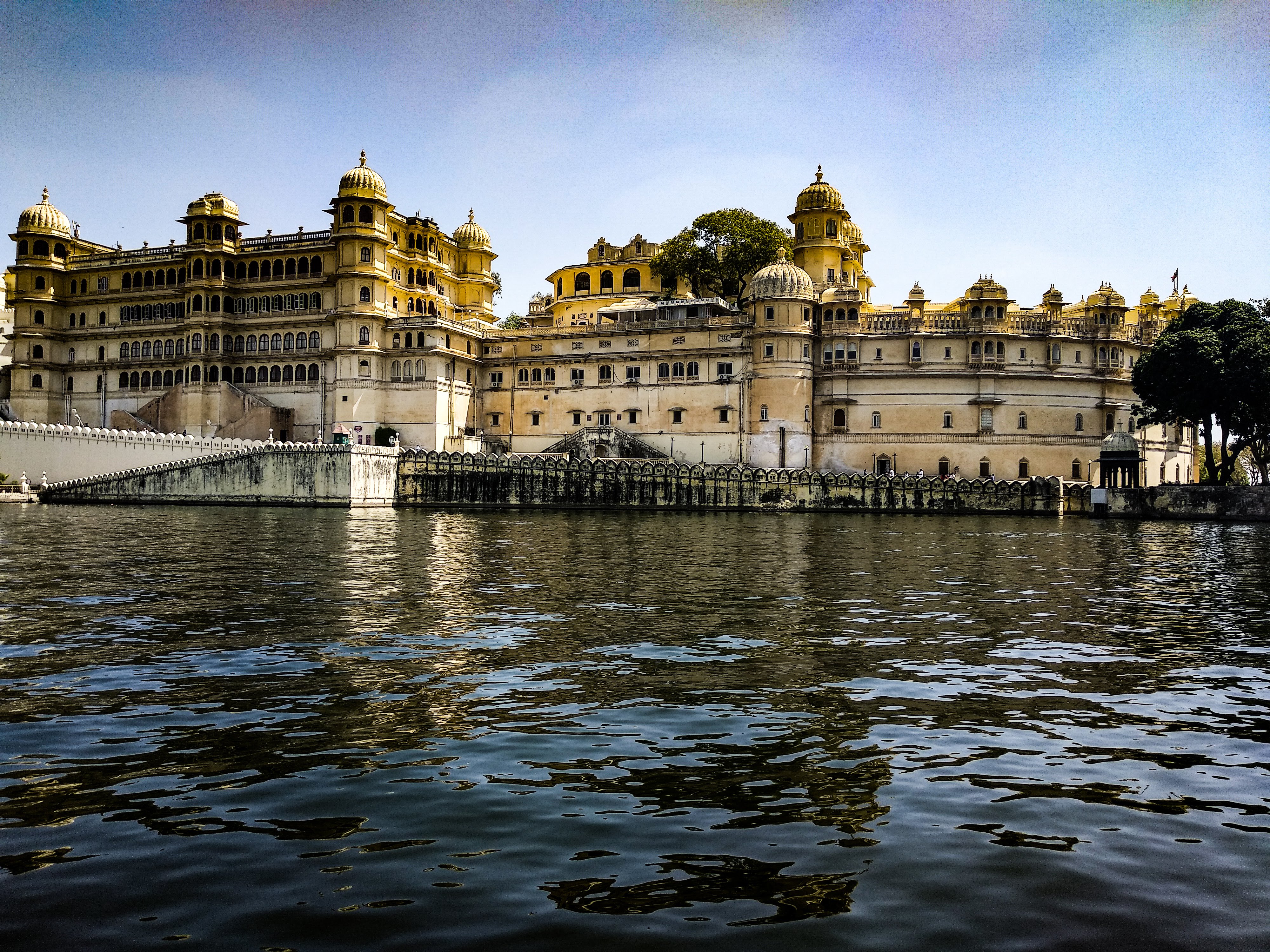 Pichola Lake is one of the most beautiful and picturesque lakes of Rajasthan, India. Located in the heart of the city, Pichola Lake is the oldest and one of the largest lakes of Udaipur. Lake Pichola, is not a natural lake. It was built by a banjara(gypsy) in the 1300s.
For me, the lake is mesmerizing for its beauty and history- relics of which still occupy the lake. It isn't about what you just see there, but also, about the way you feel around it. Pichola Lake is enveloped by lofty Palaces, temples, bathing ghats and elevated hills on all its sides.
I visited Udaipur with my friends 2 months back and went to this place where we enjoyed the boat ride as it is one of the most recommended. Since this lake is surrounded with beauties, I managed to click this picture of City Palace which is built along the banks of the lake.
Until next,
SAYONARA