Let's swing on Dashain Ping :D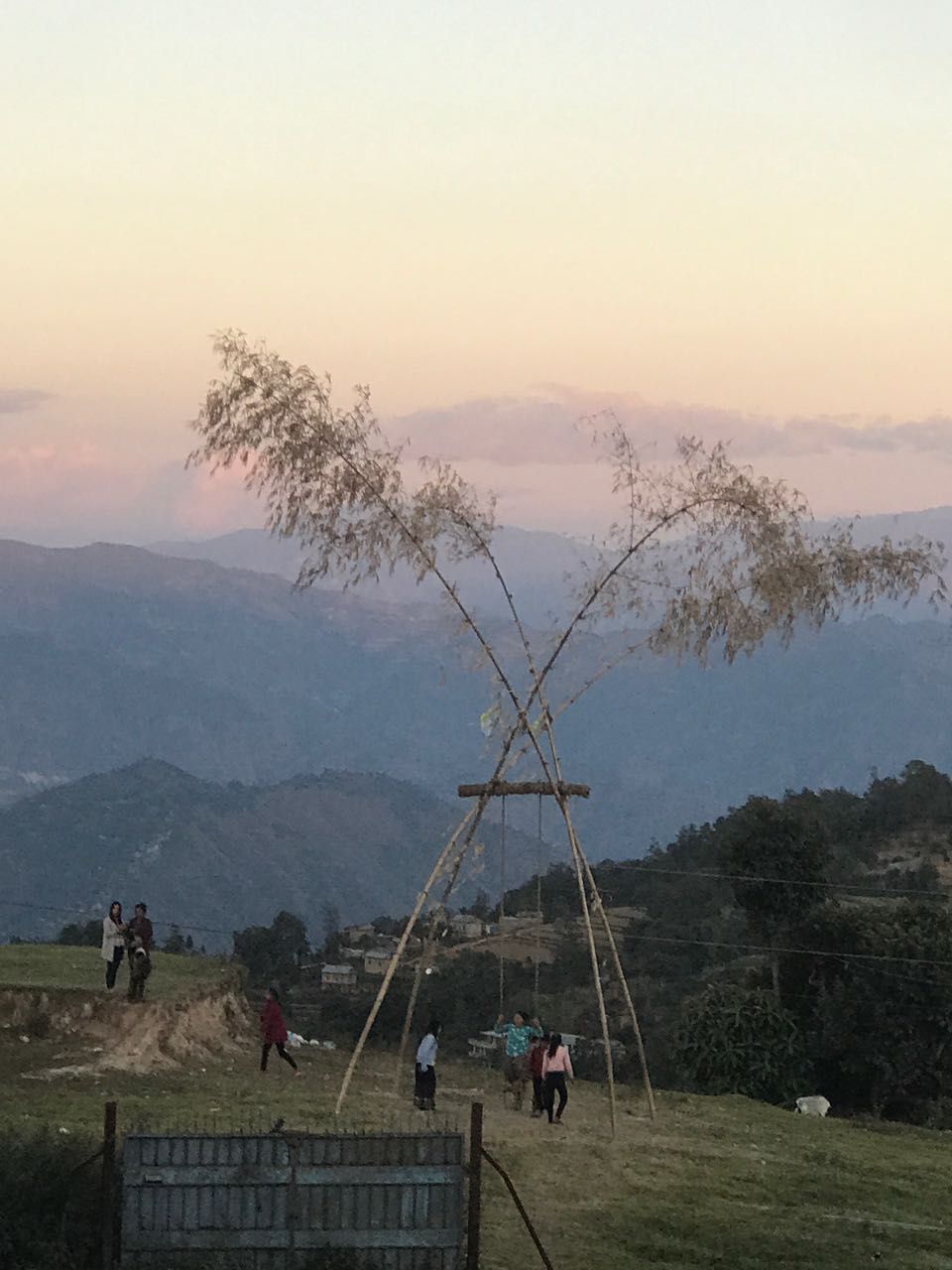 Dashain is the single most important Hindu festival in Nepal. It is celebrated across the country, a joyous time when people travel great distances to reunite as families.There are many games and pastimes, but the one children's activity specific to Dashain in Nepal is the traditional swing, or 'ping'.
A ping is normally made entirely of local materials and is a joint project for the enjoyment of the whole community.
Do visit Nepal during Dashain to experience it's culture and swing the ping.
To know more, refer-
http://ecs.com.np/lifestyle/to-swing-on-a-ping
SAYONARA