**A SUCCESSFUL ACTIVITY TO LIVE**
daily activities at this dayah are a learning activity for young people to gain religious knowledge on every dayah...
kagiatan sehari-hari di dayah ini adalah suatu kegiatan belajar untuk para anak muda untuk menimba ilmu agama di setiap dayah.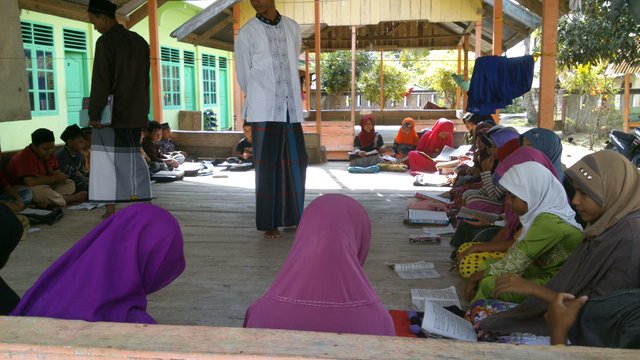 ---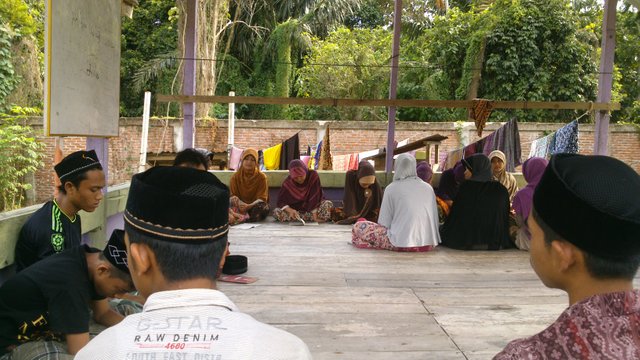 the activity of studying religion at the Dayah in the Aceh Sumatra area is an absolute obligation to be done by every young man and woman from an early age.
kegiatan menimba ilmu agama di Dayah di daerah Aceh Sumatera ini adalah sebuah kewajiban yang mutlak untuk di lakukan setiap pemuda dan pemudi dari usia dini
---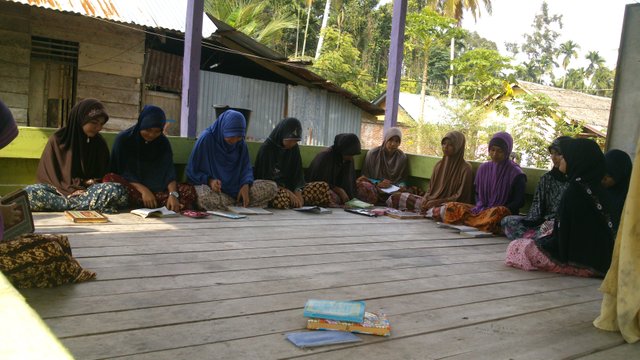 this kind of residence is a capital for them to be ready to live their lives in the future, and they will be ready to blend in society in social and tolerance, and they can stay away from all forms of actions that have a negative impact on them and their surroundings, and knowledge they will bring them back to the creator.
kediatan seperti ini adalah modal bagi mereka untuk masa depan agar siap menjalani hidup dimasa akan datang, dan mereka akan siap untuk membaur dalam masyarakat dalam sosial dan toleransi, serta mereka bisa menjauhi segala bentuk perbuatan yang berdampak buruk bagi mereka maupun untuk sekeliling mereka, dan ilmu itu akan mereka bawa hingga mereka kembali kepada sang pencipta
---