Some of the Stack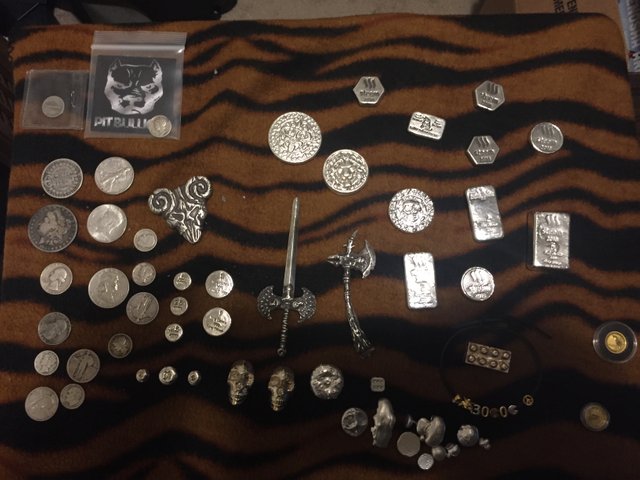 Hi everyone! The other day I was going through the stack. I wanted to really see how much poured silver I had aquired. At the same time I happen to figure out how much constitutional silver I have. I even busted out my Mené bracelet to show off!
I just started collecting poured silver last year. However it hasn't stopped me from picking up some from the greats like @pit-bullion @stackinag47 @theb3ar and who could forget @welshstacker!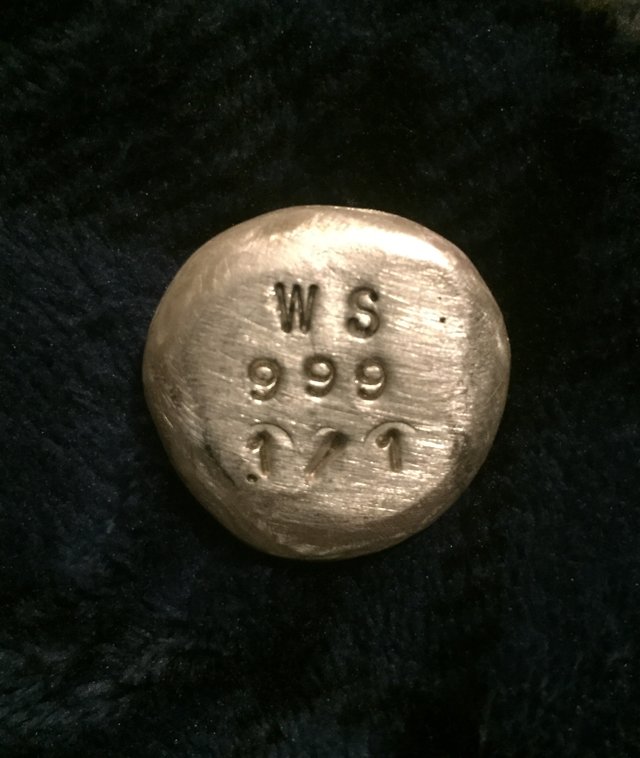 So when it was all said and done I came out to a little under 34 oz's of poured silver added to the stack last year. Plus an additional 5.42 oz I poured myself.