Turbulent times - Roller Coster Rides in Equity Markets
I have been saying since the past week, and It looks more and more now that Turbulent times here, markets are officially in Bearish territories. Last year, around the same time it was the Covid-19 crash, and now the fear of inflation and expensive borrowing due to rising Treasury bonds yields. This time it's not going to be as bad, but nearly as hurting. People are more invested than ever, and their gains of the last two months have wiped out just like that in less than a week.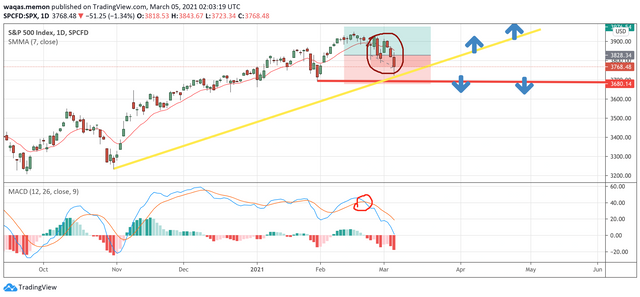 There are many ways to handle the situation, in order of the experience of the trader,
HODL, do hedging, play the shorts. Play shorts as insurance to your major portfolios.
HODL, bring new cash in the market, do Dollar Cost Averaging if you are 0ver 20% in loss in any stock. Keep doing it in small chunks.
HODL, sell chunks of stocks that are currently profitable and not in capital losses. Use this money to do Dollar Cost Averaging like the second approach.
Run Away! Be scared, and accept losses. After all, the market is just a way to transfer your wealth to the patient ones.