Hi Friends,
The US capital markets took a pounding today as the coronavirus and related responses continue to percolate and create bad news in the markets.
Despite there currently being only 1,215 confirmed cases of the coronavirus in the US (and some have already gotten healthy, and compared to approx 50,000,000 who get the flu each year in the US), the public is in a widespread panic, fueled by the press and media. Sporting events and leagues are being shut down, schools are closing, many workers are being asked to work remotely, expectations of a government bailout are not coming to fruition, etc so the markets are reacting as you would expect with all of these extreme responses.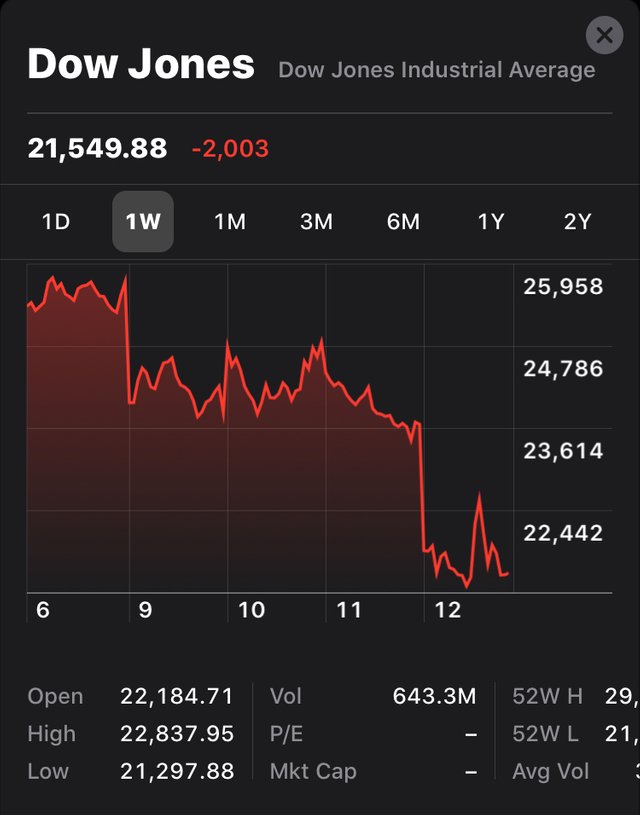 At this point, the carnage will continue for a bit longer so those trying to time the market may have a chance to get in even lower. The sad part is that Bitcoin and gold have been swept with the tide, proving they may not be the hedge people expectl (BTC is down 25% to 6k as of right now, but gold has a manageable decrease at down 4%).
Hold on to your hats, it will be a wild ride yet!
Thanks for coming by,
Brian