the gray period of white will soon be over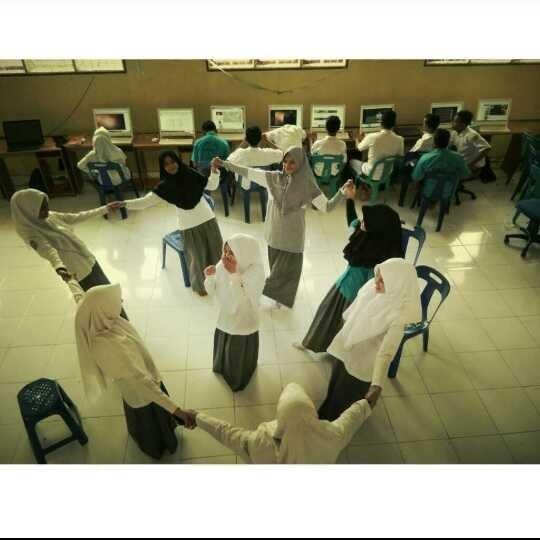 Seconds, minute, hour, hour, day, week ,, month, year passed meaningful
What is the meaning of time for this trip ..
And Now What's that for these 3 years?
we live it all will end !!
Not felt
Time passes quickly, just to count the days of the gray period
we are full color immediately
we put in our memories .
There's a SMK (tkj a) age that tells a fiery period .
But in my opinion ,SMk (tkj a) is an unparalleled period .
There is joy and sorrow join join .
Companions ,friends, enemies, all in it
I do not believe
I did not expect
I will leave everything
Everything I've ever experienced
With my friends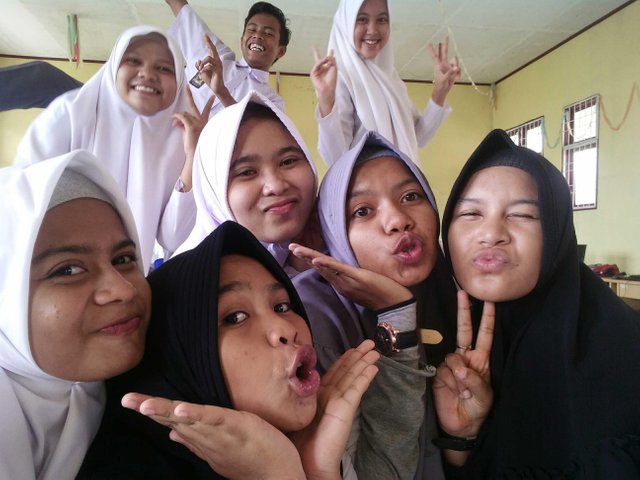 I'm glad if you're happy ..
Though we will split up, we are separated by one word ...
One word of reward for all of us that is "PASS"
Friends ,, I will not forget it ...
Everything has been recorded in my memory and has been engraved in it
my heart is like millions of stories
friendship .. beautiful ,, though
tip farewell ..
How fair God ... Created a meeting and separation ..
I'm sure now ,, lonely began to come ,, exploded in the morning air thick ..
Run to run through the fog
hidden in dream buds all have passed .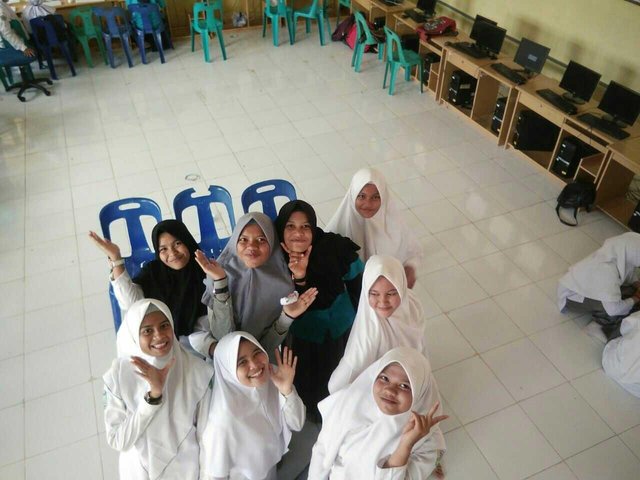 Today and tomorrow day ..
No more footsteps ..
No more discipline ...
No more words of your wisdom
always inspires me ...
No more goodness and sincerity
For those who want to share knowledge ...
No more smiles and no jokes.
There is no longer our togetherness to fight for a dream.
No more Crowds in the cafeteria who always do the assault on Hours Break ...
No more jokes during the ceremony ...
No more punishment when it's too late to come to school .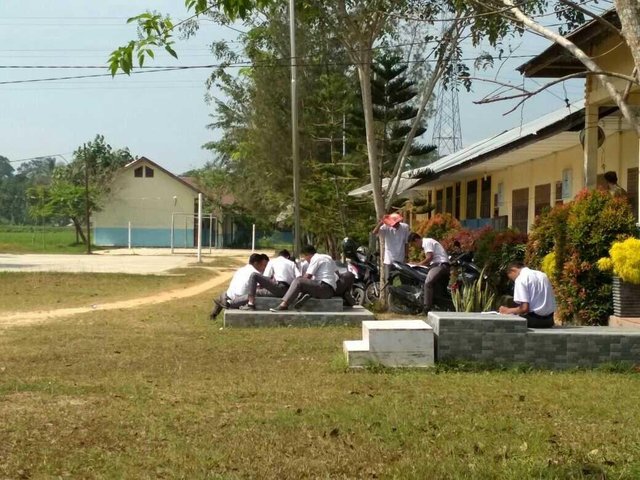 No more wall climbing action
when it's too late to go to school and learn ...
There is no love story that is sometimes painful and jarring ...
No more panic for not doing a job ...
No more atmosphere of high learning concentration
No more jokes that can cause arguments.
No more skipping during lessons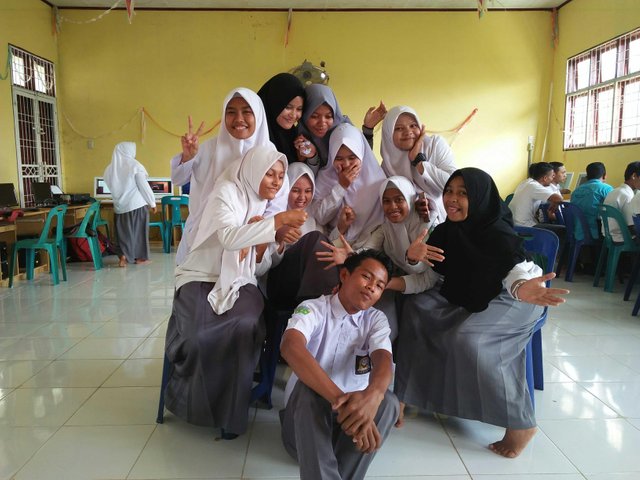 No more praying in the congregation that sometimes while joking ..
No more shoe attacks to fade like a fugitive ...
No more sleep during school hours ...
No more gossip when studying ...
Now only the serenity that enveloped us, along with memories of the stories of the past ...
That's all we'll remember in the past ..
What will we tell our children and grandchildren later ..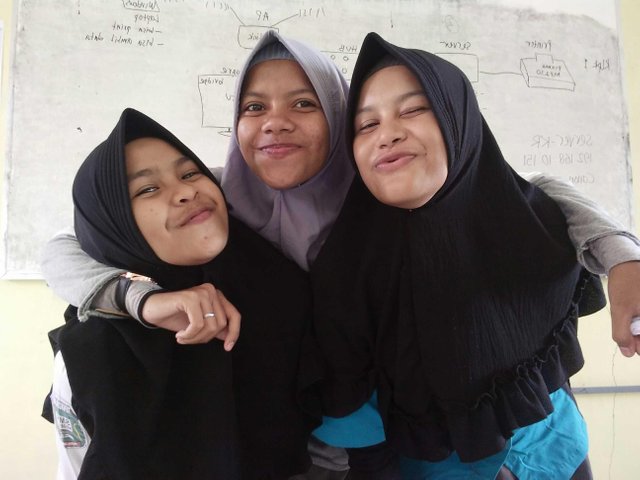 What makes us spend time in school ..
Somehow every day there are always things that make us laugh !!
Sometimes there are also things that can make us cry and sad !!
But we will not be able to feel again after parting !!
No longer can we hear the laughter of friends "who always make Ricuh and Rusuh !!
No longer can we see the funny behavior of friends who always make us laugh or get annoyed ...
Companions ,, remember today ...
Days that can not be repeated ..
Tell me what you want to say ..
Forgive if there is an error
against fellow friends ...
Reveal if there is a hidden love ..
Not a long grudge !!
Farewell is not everything !!
Farewell does not mean we will not meet again ..
Promise friends ,, if one day we are in the meeting again we have become successful people ...
Do not forget our grayish white memories ...
Friends, carve your achievements ...
Make your parents proud !!!
Welcome your bright future ..
Put everything in tight grip and keep running for meaningful searches that have happened
engraved in the heart ,, in every step of your foot ...
Towards the colors of the rainbow at dusk ...
Pursuing all your ideals and never giving up
get what you want ...
Give your best smile when PASS !!!
Passing through the days without a gray period of white and will change to a very difficult time
For me because I have to part with my dear friend. . .
Thousands of paths we pass ..
Various obstacles we pass ..
Full of floral fragrances and sprinkled ..
Full of excitement and sadness in the heart ..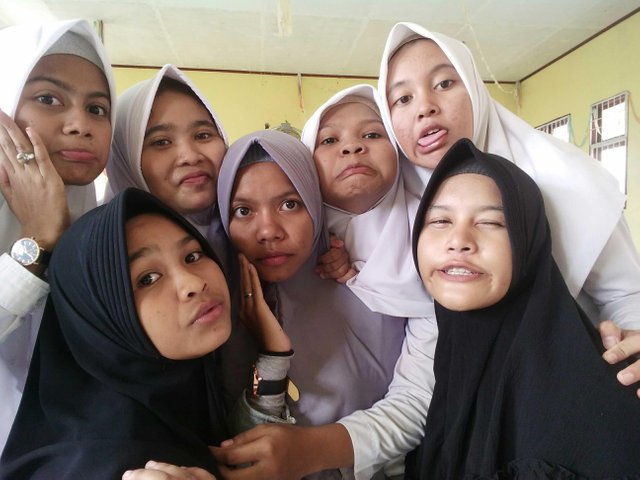 All not just memories ..
All not just muse ..
When we are together ..
In love and sacrifice ..
However, we know ...
We are not always united.
Take the path of dusty life ..
Watered leaves never cleansed ..
When parting must say hello ..
I do not want you to drop a tear.
I do not want you to grieve ..
Because our hearts stay together .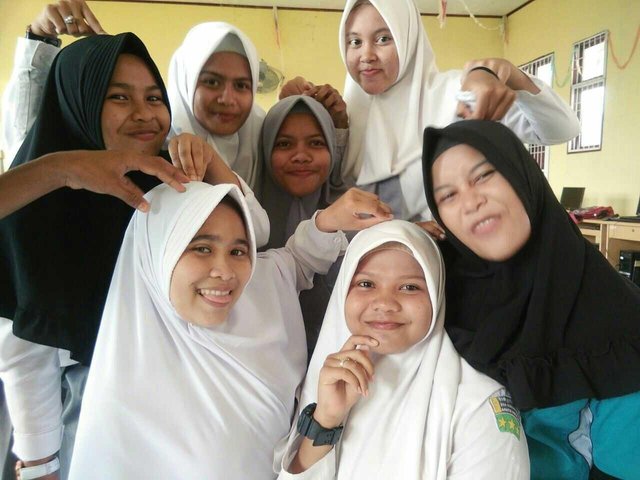 SMKN1  TANAH JAMBO AYE❤