Longest Vacation From The Blockchain
It's been more than seven months since I last posted on Steemit; coming back feels awesome-I 'm reminded of the good old days when I had long hours of research, typesetting, finding images, sourcing references and pictures, editing and reediting, phew. Visiting the site in the early hours of today, I almost lost my way navigating through the site, I must admit that a lot have changed since I last visited.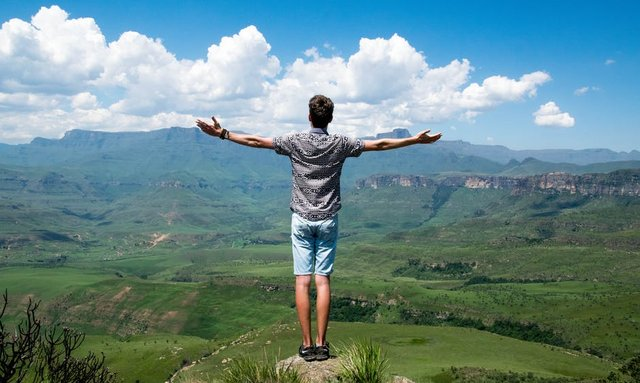 Image Source: Pexels - Licence: Public Domain
I left the blockchain in an attempt to face other important and time consuming things ( I am bad at multitasking and multi-threading). I ventured off to start my new enterprise called "Aorta Computer and Electronics". Before I gained admission into the university, just as soon as I graduated High school, I went to a computer repair and technical school. There I picked up the computer diagnosis and repair skill and as well was introduced into the computer programing world by a fellow student. We started with qbasic, then we went into HTML, CSS, PHP and Javascript. As a way to make more source of income, I officially started repairing student's computer system here in my school.
I started Aorta Computer and Electronics to provide computer maintenance and repair services as well as sell computer related products. So far, things have been improving. One of the greatest asset of a business is it's reputation. I've been trying to build a brand and standard. Keeping it float in the heavy water of the economy has not been easy. There were nights I go to bed exhausted but can't stop browsing in my mind on how I can grow the business.
I've also faced a lot of computer systems, mostly laptop that seem immune to technical repair. My line of work is very similar to Medical practices; there are certain patients and their ailment you encounter that make you question if you truly passed through a Medical school. There was such system that perplexed even a team of computer technicians, we were forced to return the computer system- 'Your system is beyond repair'.
I've not been involved in business empire building, I've also been busy with my project work. Every final year student of the tertiary institution is to carry out a research work in his area of study, a requirement before graduation. In my course of study-Physiology, my project work is to study the effect and efficacy of certain native plant in the management of Diabetes. We are using animal model- Rats. We started by acclimatizing the animals to the school's laboratory environment for two weeks, feeding them and weighing them. After the two weeks, we went further to induce them with diabetes using Alloxan monohydrate. When the blood sugar test confirmed a successful diabetes inducing, we went further to begin treating them with the leaf extracts.
By the end of this research, we might be able to support local patients of the disease in Nigeria and Africa who are not able to afford expensive synthetic drug for their diabetes management.
I've made new friends, enlarged my social circle and had more influence in my sphere of work. I've also been involved in a lot of church activities. Looking at all I've been able to achieve by setting priorities, I'd saying my vacation from steemit for a while was a good bargain. However, I'm back and ready to continue in help building the blockchain. I hope to find my way quickly around.
Thanks for reading through!
@damzxyno