Bently drove over my client's Iphone X // Huge Tip // Mother of all SUV's ?
Background story
A (very) wealthy client wanted to go check a soccer match and needed a driver, because he was planning on getting wasted. I was brave enough to get to work on a 30°C sunday while sweating my ass of in a tight suit because im so fat lately. At then end, it was all worth it. The guy owned a couple of cars, new panamera S, Ferarri, Range Rover,... I got to drive the Range for the day, wich I will discuss in debt later.
| RR Vogue | RR Vogue |
| --- | --- |
| | |
Rip Iphone X
We went to pick up some of his friends and their kids. When we arrived there, my client dropped his Iphone X on the ground (without noticing). His friend, who was driving a Bently, drove over his Iphone X like a dumb fuck and everyone in the car started laughing their asses off (including me). My client asked me to find 2 iphone 7's (256G), he decided to get a spare one immadiatly. He threw his old Iphone X out of the window, because why not... . Me, like the pleb I am, went back to search for it but never found it back. The new phones costed 1680 euro, wich I payed with his Visa, and yes I still remeber his pincode...
| New phones I bought after Bently recked Iphone X | The dumb Bently |
| --- | --- |
| | |
Insane tip
On the way back, they started to ask me to drive on the emergency lane, because of the heavy traffic. I declined like 10 times. But then it hit me, my client had spent over 2.5K on that day, so I made them an offer. I told them that I would drive on the emergency lane, in exchange for 200 eruo cash upfront. He started laughing and told me he would give me 500, wich I declined, (im not a robber). He ofcourse agreed and shoved 4, 50 euro bills in my suit-pocket. I drove for like 2m on the emergency lane. By then they already forgot the that they payed me, so I went back to the normal lane. At the end, he shoved another 20 euro in my pocket, gotta respect that guy for still giving me a tip after I ripped him off.
This part is for car freaks, reader discretion is advised
Car
I present to you: the Range Rover Vogue SV Autobiograpgy 4.4L V8. This massive 2.3-ton SUV will swallow your life savings, (if you are poor like me), by costing you a whopping 145K euro. Some people say the it was the reason behind the Irak invasion, because it created an oil shortage by it's ridiculous fuel consumption at 15L/100km (19 MPG). Others say it is the only thing that can survive a nuke, made with love, by Kim Yong Un.
This particular Vogue was blacked out, and even had a freaking fridge. It had 340HP to play with and gets you from 0-100km in 6.9s
| RR Vogue | RR Vogue |
| --- | --- |
| | |
Score
Exterior looks good with the blacked out edition, interior is amazing with the fridge etc, speed is OK for a steemit-sized-whale-SUV, so this one gets a well deserved 8/10. only minor issue is the size and the speed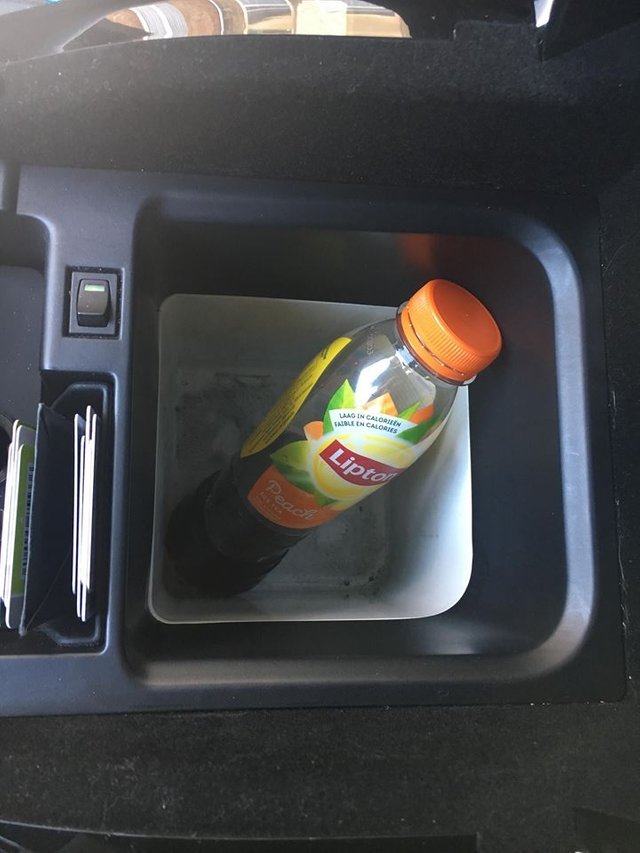 Follow me for more spicy stories x (and yes, my Ice Tea sat in a freaking fridge)