Power that changes the world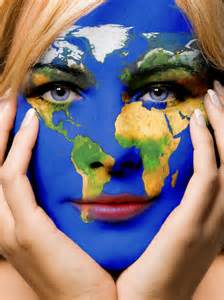 He was feeling dizzy. All the things around him suddenly started fading out. He was not able to move his arm, his chest was feeling heavy as if somebody put a heavy rock on it. He was standing on marble floor but it seemed marble are turning into bog and sucking it in. A layer of pain started from his left arm and traveled strait up to his heart. He was having stroke. Last thing he saw was his son rushing him out of room calling for help. His Rolex watch he brought when luck was in his favor hit the floor as he fell down , but nowadays he was not able to pay for his medicines which his doctor had prescribed a week before. 
     The doctor handed his son a chit of medicine. He went to store praying that medicines would be in his budget. He gave the chit to pharmacist and said it was emergency. Within no time pharmacist brought all the medicines and handed him medicines along with the bill of 700 $. As he put hand in his pocket and took all the money he had but it was all 400 $. He started looking at his own hand with despair he wanted to tell pharmacist his situation but pharmacist suddenly said
 "Don't worry give me the money you has it will be enough, after all kindness is the power that changes the world"
  The boy left with tears of gratefulness in his eyes. He wanted to say something but he was in hurry so he left even without saying thanks. Shopkeeper was looking at the boy until he lost in the rush. This scene took shopkeeper 10 years back when he was in the same situation, he was asking pharmacist o take less money and give him medicines for his dying mother. Pharmacist was not agreeing and said he had no intentions of giving medicine even at a penny less. There was a man who paid all the bill and said 
"After all kindness is the power that changes the world"
Even after 10 years he forgot his face but remembered how beautiful Rolex watch he was wearing. After all these years this pharmacist was not able to forget that man's kindness and wanted to pay him off one day.
                                                                Upvote ,Follow ,Resteem !