DWELLING The Novel - Chapter THIRTY-THREE: Distant Relations
Thanks for all of your amazing support on the first 32 chapters! If you missed any, here's where it begins... CHAPTER 01 You'll also find a table of contents below. And now without further ado here's...
---
CHAPTER THIRTY-THREE
Distant Relations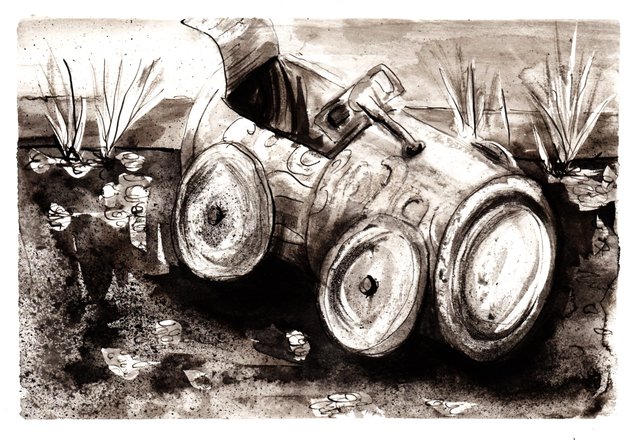 The sun was just beginning to make its daily exit over the neighborhood roofs. Stella sat on the stoop watching Chisulo play quietly on the sidewalk. Hunched over, Chisulo's hands drove a pair of discarded coke can cars his father had helped bend into shape. Having already run the vehicles through a series of high stakes races, Chisulo's fist was now a prized pickup in the monster truck rally he'd seen advertised on Channel 4. The stands cheered as his cola monster grinded to the center of the dirt filled arena. He mouthed fire erupting from the nostrils of a gigantic metal dinosaur--the hydrant next to him--to mark the beginning of the show. Winding up, hitting the ramp and taking flight, his monster cleared a dozen stock cars, soaring through the air and crashing on the last few wrecks, decimating them on impact. A bulldozer dragged him off his victims, the cars erupting in giant balls of flames, the stands breaking out in cheers.
Axlerod sauntered up Ludlow, a most unwelcome addition to Chisulo's stadium. He stopped right in front of the dinosaur and smiled down at the boy.
"What you got there Chisulo?" Axlerod asked. "D'you make those cars?"
"My father made it for me," Chisulo said without looking up.
"Is that a fact?"
Axlerod's expression changed at the sight of Stella.
"I just came by to check, see how you guys are holding up without any power."
"That is kind of you," Stella said softly.
Axlerod took a perch on the stoop next to her. She kept her gaze averted. Chisulo didn't much like the look in his eyes. Axlerod leaned in close and hissed in her ear, but loud enough for Chisulo to catch.
"I don't know which one of you runs the household, but you--or the other one of you--better get control of your husband." Axlerod placed an uninvited hand lightly on Stella's stomach. Chisulo gripped his stock car till the aluminum notched his soft palm. "You remind him I keep your bellies full and a roof over your heads. Understand?" Axlerod leaned in even closer, "In exchange, your husband's job is to do the upkeep, follow every one of my goddamn instructions, and refrain from wagging his tongue about my business. You remind him of that."
Stella sat frozen. Axlerod abruptly stood.
Chisulo eyed the landlord as he strode back down the street, then looked down to find blood pooling in the tiny ridges of his hand.
Dorian turned onto Houston, walking past the massive new gelato flagship that had sprung at the base of his least favorite luxury monolith. 'Like a work of Art,' the building advertised all the amenities of postmodern convenience: spectacular views through floor to ceiling windows, white oak floors, stainless steel appliances, granite countertops, 24-hour doorman, valet, a yoga/pilates studio, rooftop sundeck, a media/billiards lounge, and of course hundreds of assholes willing to shell tens of thousands a month to let their dogs shit the common areas and gloat that they lived in an LES work of art. Dorian did his best not to puke in his mouth as he trudged past the sweet waffle cone scent polluting his world.
Across the street, at a quick clip past the holdover health food store, Axlerod made his way to his car. Dorian hesitantly blew a puff of warm air, then steeled and set off in his landlord's direction.
Beside the male members of his own family, there weren't many in this world that intimidated Dorian, but Moshe Axlerod had a way of making him feel so infinitesimally small, he wondered if they were somehow distantly related.
"Hey Moshe!"
Dorian cornered Axlerod as he unlocked his Dodge Viper, and immediately started spitting such a confused string of verbal diarrhea, he had a hard time listening to himself, "...you know... this new project... the authentic underbrush is the kind of thing I'm trying to get at... what was real then, when this place had an actual heartbeat, and now sort of sits below the surface..."
The landlord stared at him sideways.
"You want to know what happened to who?"
It wasn't just the tone of Axlerod's voice, it was the unmissable subtext; Dorian was an utter mornon for troubling a powerful real estate heir-apparent with these banal artistic trivialities. "Why are you wasting my time with this?" Axlerod flawlessly summoned the ghost of Dorian's father and grandfather before him. Dorian wondered if it was too late to cut and run.
"How the hell should I know? You're the one who lived upstairs from him."
"But I thought you guys went back? He and your father always chatting."
"No, why would I know that tenant from any other? You know how many residents I got in these buildings? You think I keep track of every fricken detail of each of your lives? Half the time, I gotta look you up in my phone I want to remember your names. What's your name again? Davis? Dickie? Doorknob?"
Dorian could feel the muscular fibers in his ass clenching. He hadn't expected a reaming, he was just trying to act like a human and extend himself outwards for once. Sure the work had a selfish component, but this went beyond his project. He was trying something new: showing concern for someone else's fate. It was a beginner's mistake, he now realized, to try his first hand at overarching compassion on what was more than likely a dead guy.
"Look, I happen to hear from Sal, I'll let him know you can't live without him, alright? That what you wanna hear? I'll tell him to send you a postcard."
He couldn't tell if Axlerod was purposefully obfuscating or if his landlord just plain didn't like him.
"Actually, I was wondering if you might have a picture of him?" Dorian managed to blurt out.
"A what? A picture?" Axlerod stared like Dorian was an utter freakshow. "Whatta you want a picture for?"
"It's um, for this show I'm working towards. Like I mentioned. Sal's disappearance could be some kind of a metaphor. I guess I thought maybe, like you knew him forever or something, so there was maybe a chance you might have some old photos or I don't know..." he was regressing into a sixteen year old, explaining to his father why he'd failed a physics test, when the truth was he'd written nothing on the page.
"Are you frigging retarded, coming to me with this?"
"No, I just--" Dorian stalled out. "Ok... Yeah, maybe."
Axlerod smiled. He reached out and slugged Dorian on the arm. Dorian grabbed his bicep. That shit hurt.
"I'm just kiddin' ya Dorian. If the old man has any kind of picture, I'll give it to you. I'll ask my pops about it when I see him this weekend."
"Oh. Cool. Thanks."
What had Dorian missed? There had been some trigger switch from the hostility to the creepy congenial thing going on now. Had Dorian won the guy over somehow? Was it possible that maybe he liked the sound of Dorian's new project?
"Hey look, you know, if you're interested, I'll let you know when I'm showing the work..." When. If.
"You do that," Axlerod said pleasantly. "Maybe I'll even buy a piece."
Dorian laughed. "That would be fantastic."
"Alright then."
Testiness was starting to return to Axlerod's demeanor and Dorian wasn't sure what to say next. He was almost tempted to invite the landlord up and show him something right away, maybe even work out some kind of juicy barter in exchange for rent. Then he realized his landlord's uneasiness might not be stemming from awkward silence, but from Dorian physically blocking Axlerod's car door. Dorian stepped back. Axlerod raised his eyebrows as he unlocked the car and climbed inside.
"Good to see you," was the best Dorian could come up with in parting, never his strongest suit.
"Yeah." Axlerod said, his excruciating stare glued to Dorian as he started the car. Dorian could still feel those burning eyes as the man who owned his floorboards, walls and the ground beneath rolled off down Ludlow.
---
Dwelling chapter Illustrations by the wonderful @opheliafu.
If you missed any chapters of Dwelling the Novel, here is the table of contents:
---
SPECIAL THANKS to my wife @zenmommas for years of support during the writing process, @ericvancewalton for his trailblazing, inspired collaboration and incredible guidance, @andrarchy for his mind blowing insight and friendship, @bakerchristopher for being an inspiration as a human artist and bro, @complexring for his brilliance and enthusiasm, Masie Cochran, Taylor Rankin and @elenamoore for their skillful help in editing the manuscript, and to @opheliafu for the fantastic illustrations she created exclusively for the novel's launch on Steemit and to Elena Megalos for her wonderful character illustrations. I'd also like to thank Eddie Boyce, Jamie Proctor, Katie Mustard, Alan Cumming, Danai Gurira, Stephan Nowecki, Ron Simons, Dave Scott, Alden Karr, Missy Chimovitz, my dad Andy Karr and late mother Wendy, and everyone else who helped lead me to this moment.
DWELLING BLOCKCHAIN COPYRIGHT © DOUG KARR, 2018
---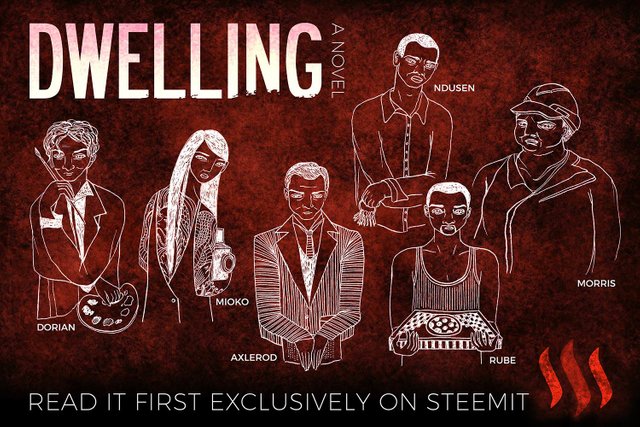 ---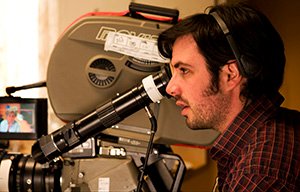 I am a Brooklyn based writer, film & commercial director, and crypto-enthusiast, my projects include @HardFork-series an upcoming narrative crypto-noir and my novel Dwelling will soon be premiering exclusively on Steemit, and you can check out more of my work at dougkarr.com, piefacepictures.com, and www.imdb.com/name/nm1512347
Please comment thoughtfully, up-vote and resteem and I'll gladly upvote your comments!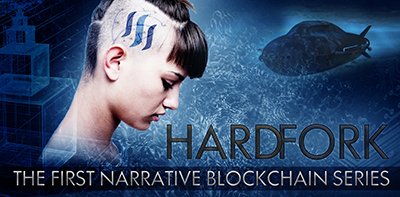 @hardfork-series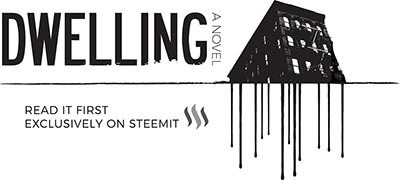 dwelling-novel
10% of all profits from Dwelling will be donated to Amnesty International.